'I'm trying to do whatever it takes to win': Auston Matthews is heating up again for the Toronto Maple Leafs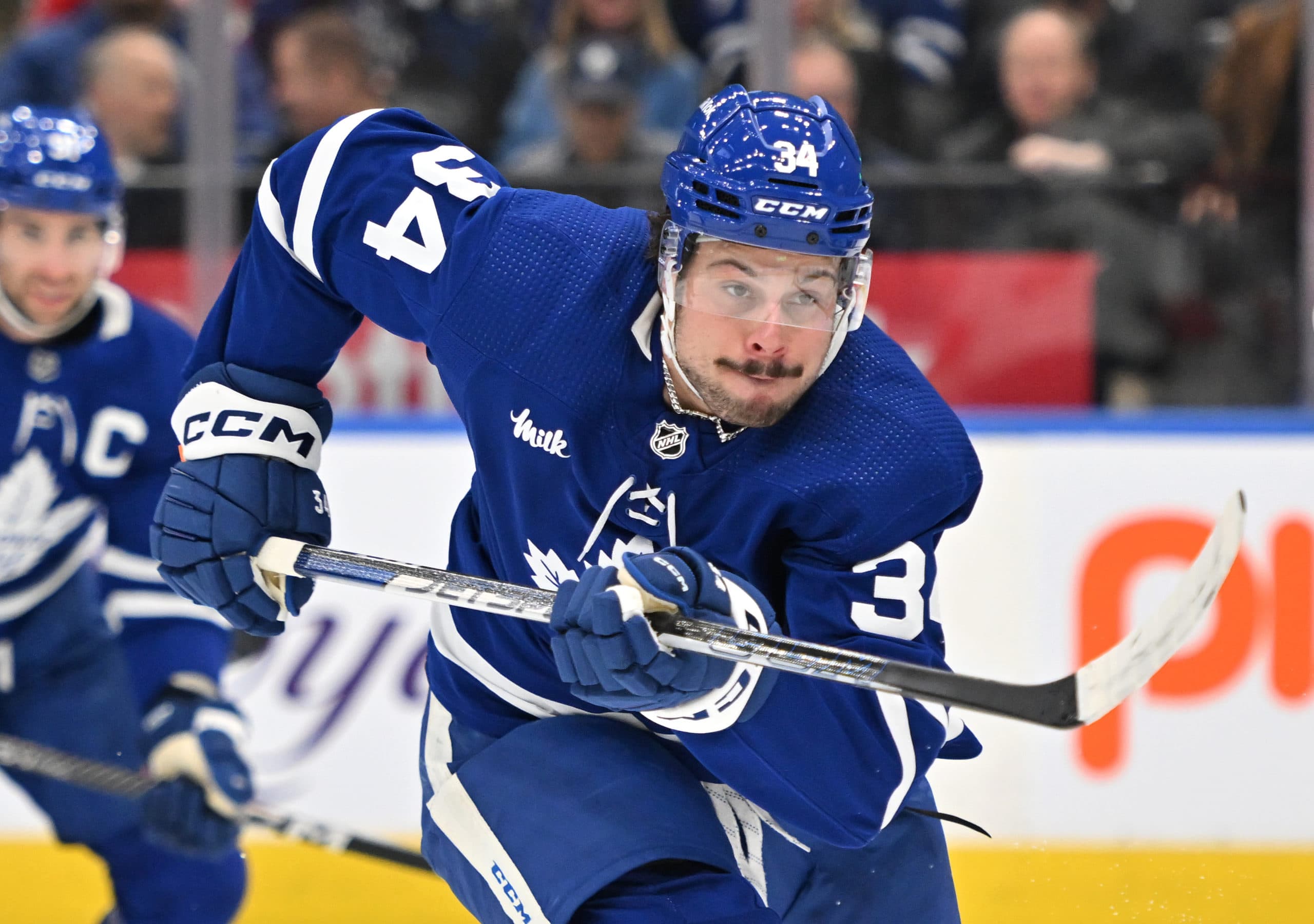 Photo credit:Dan Hamilton-USA TODAY Sports
Don't call it a comeback. Auston Matthews won't let you.
After leading the NHL with 60 goals last season, Matthews just didn't look like himself in the first half of the season. He was still on pace for around 90 points, but after putting up 106 last year, it was a big step down. The guy who seemed to score at will on a nightly basis was getting overshadowed by the likes of William Nylander and Mitch Marner.
But this current stretch of four goals in his past three games has been noticeable, and now No. 34 looks refreshed, energized and dangerous every time he hits the ice. Matthews missed two games with an ailment he declined to comment on. But he has the pep back in his step, and Matthews is now tied with William Nylander for first on the Leafs with 24 goals.
"I think it was good just to reset," Matthews said after beating Winnipeg 4-1 on Thursday. "Trying to physically feel better, and mentally. It's no secret, it's a grind throughout the season and a little bit of rest can go a long way, and I'm feeling good lately."
To his teammates, Matthews' performance against Winnipeg in a 4-1 win was business as usual.
"I think he's always dialed in," Marner said. "He's looking fresh out there. Usually, when you give him those pucks, he's not going to miss often."
Matthews had just two goals in a seven-game stretch from the end of December until early January. So it was easy to feel a little concerned. Or, maybe it's just a Toronto media market thing. But you expect big things from Matthews, who has made a career of taking games over.
Coach Sheldon Keefe said he loved how Matthews took over in the second, scoring both of his goals early and nearly getting a third. The
Leafs controlled all the high-danger scoring chances
in the period, and Matthews was the biggest catalyst. He had seven shots total, just one short of his season-high of eight. In two of those three eight-shot games, he had multi-point efforts in wins against Calgary and Philadelphia.
"The way he's scoring, it's nice to see the way he's ripping that puck again," Michael Bunting said. "I think he's going to keep building off that and building that confidence."
Matthews keeps his emotions quite guarded. He's not one for flashy celebrations. He doesn't crack many smiles when talking to the media, even after a win. He's calm, cool and collected. So even after a big multi-game performance against a top contender from the Western Conference, he's already focusing on what's next.
"I'm trying to do whatever it takes to win," Matthews said. "They're a very good team over there and probably had more zone time than we wanted. Sometimes, the game just calls for different things."
Even Matthews isn't afraid to admit things haven't been like he hoped for this season. The Leafs are still favorites to go far in the east, but he's on pace to finish with around 20 fewer goals than a year before. That can get to a goal-scorer, so when things start moving in the right direction, it feels good.
"I think it's touch, and feel, too," Matthews said. "I've had some good looks this year too but I've just been a little bit off as far as accuracy and stuff goes. But I think when I'm on the top of my game, I just move my feed and play well at both sides of the puck.