Injuries vs. Cap Space: The Leafs path to a 20 player roster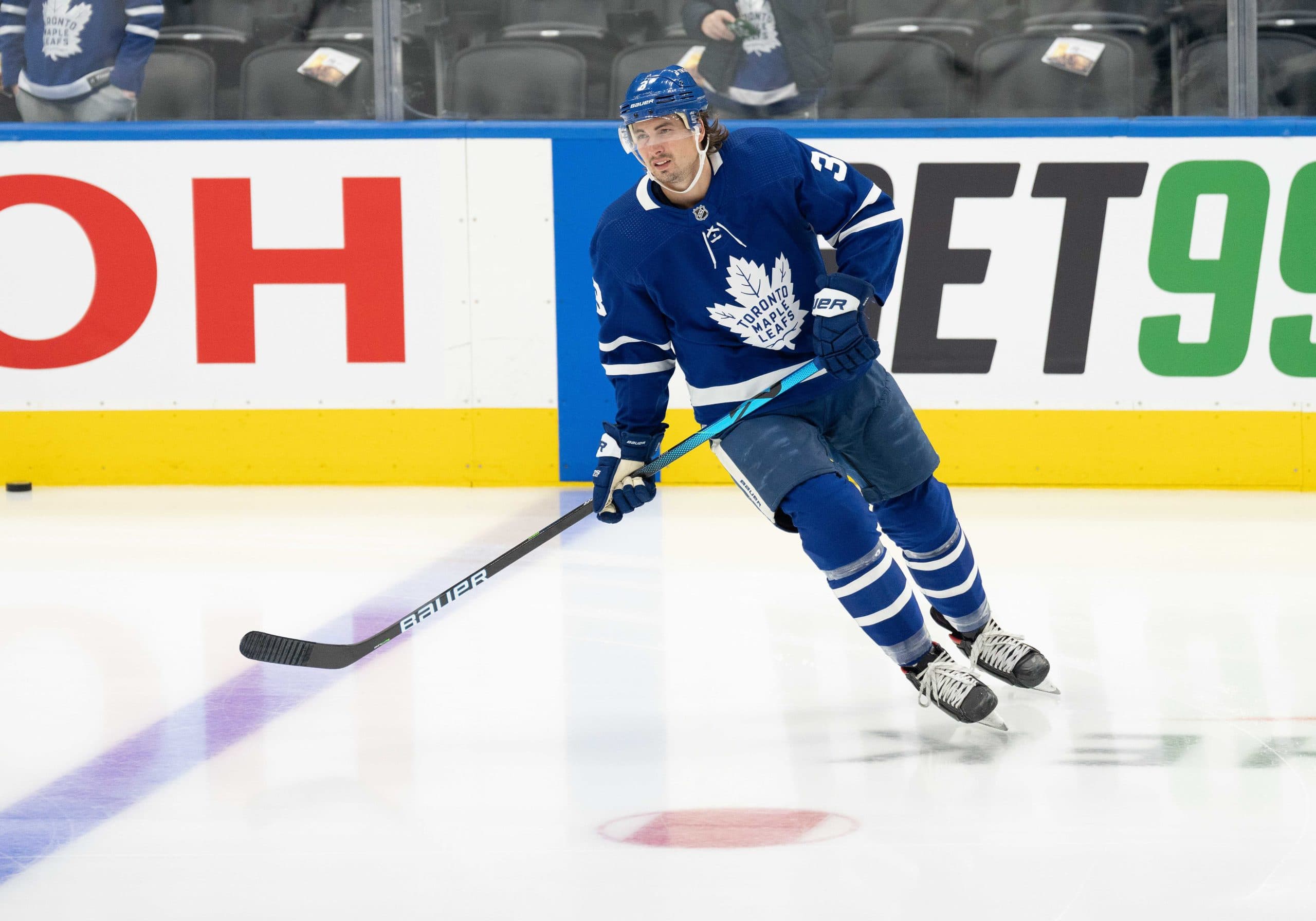 Photo credit:Nick Turchiaro-USA TODAY Sports
The John Tavares oblique injury is more than a bummer. The timeline of him not being ready for at least three weeks means he'll likely miss at least the first four games of the season. And while four games don't really mean much in an 82 game schedule, much was made about the makeup of the Leafs second line, and not having the player who will feature prominently on the line not available in training camp to establish his linemates is less than good.
What's also less than good is figuring out how the Leafs get to cap compliance when Tavares and Timothy Liljegren will likely start the season on the injured reserve (not to be mistaken with the long term injured reserve which comes with some cap wiggle room.)
Now what this means is the Leafs have now gone from trying to figure out how to get to compliance with a 20 player roster and essentially now need to find a way to be cap compliant with a 22 player roster.
That would be the Leafs in compliance 20 player roster. You can debate over who is included, but that is 20 players strong without trading Kerfoot or Holl, but also not getting Sandin signed. The Leafs could open up with that. It also doesn't include Zach Aston-Reese, who is projected to get around $850k. You can likely pull Nick Robertson (waivers exempt) out of there and replace him with Aston-Reese without issue.
Now here's the situation with Liljegren and Tavares out (still excluding Zach Aston-Reese):
So yeah, that's a close to $1.4M gap that needs to be closed in order to become compliant with the opening night roster. That basically puts the Leafs back into "trade Justin Holl" territory, which seemingly looks like the easy solution, but one that leaves the Leafs defensive depth a little short, especially when it comes to right handed shots.
Remember when Sheldon Keefe mentioned the drop-off in defensive depth after Mete and Benn? Well, the Leafs are likely already starting the season with one of them in the lineup and voluntarily putting themselves in a situation that will make their defense worse is probably something the Leafs should avoid.
The other options are certainly less desirable but allow the Leafs at least a chance to keep all of their players. Assuming the roster listed above is the initial plan, the Leafs could waive Nic Aube-Kubel and Justin Holl to gain some cap space. As teams try to become compliant with their own caps, it might be possible to sneak a $2M defenseman and a $1M fourth liner through waivers without claim. The end result is $2.125M of cap relief that gives the Leafs enough cap space to recall Jordie Benn and play one player short for Game One (far from perfect, but better than being down two players.)
Following the game one player shortage, the Leafs would be eligible for an emergency recall player, and it would be smooth sailing after that (note: as you read this someone else has probably been injured.)
Now there are still a couple of things to consider here, and that is all of what has been said hasn't factored in Sandin's contract or the likely contract for Zach Aston-Reese. Given Aston-Reese's abilities, he is likely going to want a contract prior to the start of the season and with Sandin there is a bit more flexibility. Depending on what happens there is still likely a need to consider doing something either trading or waiving Holl's contract.
There is also the fact that we are just one game into the Leafs preseason and the Leafs are already dealing with these injuries that take them into the start of the season. There are likely to be other injuries that follow and there is no way of knowing at this point if that will make the cap situation tougher or easier for the Leafs, not that we are sitting around hoping for significant injuries in order to maintain long term roster depth.