Is Toronto's lack of organizational depth in between the pipes a cause for concern?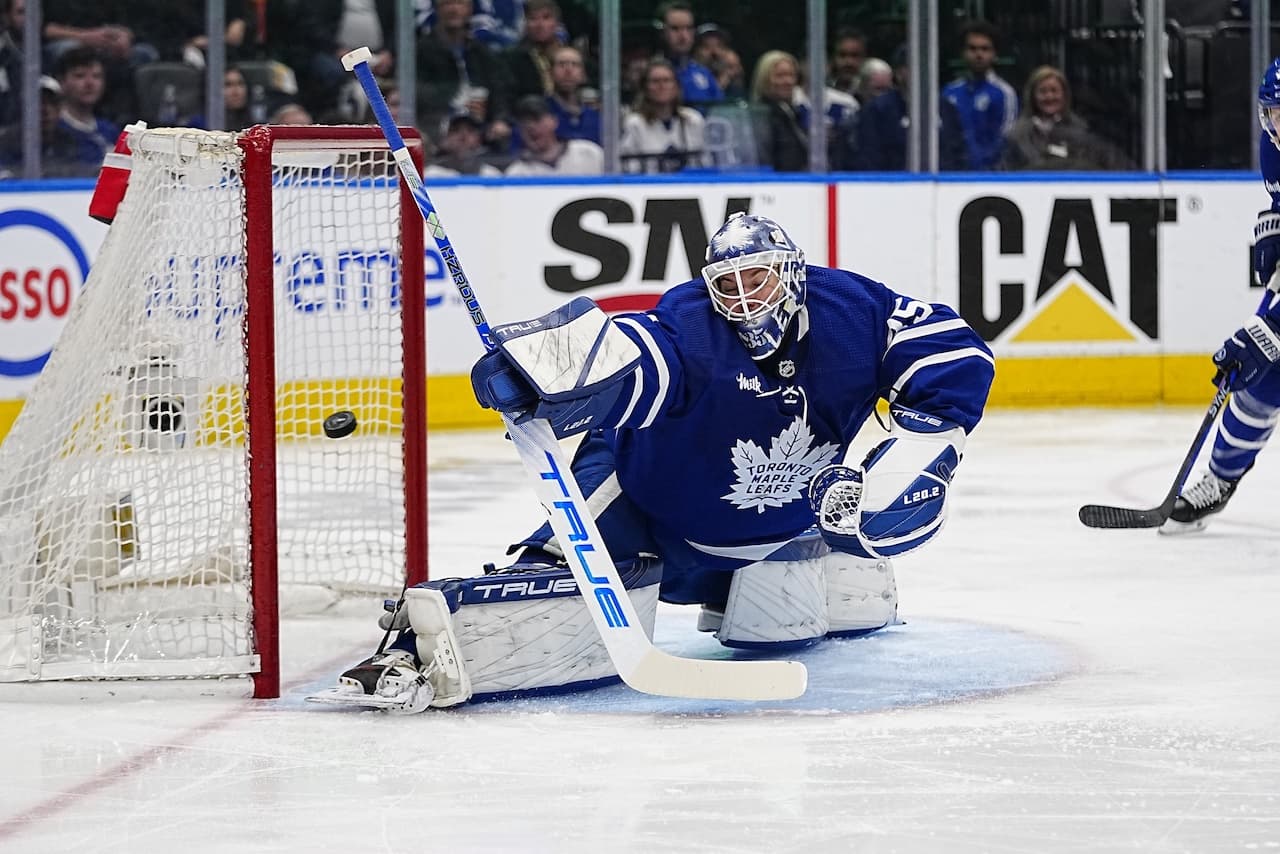 Photo credit:John E. Sokolowski-USA TODAY Sports
Once the Leafs hammer out a new deal with Ilya Samsonov and find a way to rid themselves of Matt Murray's contract, adding some goaltending depth should be high atop Brad Treliving's list of priorities to round out the summer.
And quite honestly, you would have to think it's already on the docket. That's probably why Toronto was linked to veteran Brian Elliott last week. They're looking. All thing's considered, it would be wise to do so, too. Goaltending has become such a volatile position.
By minimal fault of his own, believe it or not, in Kyle Dubas' tenure as general manager, the Leafs rostered 12 different goalies (excluding various EBUGS and/or Zamboni drivers). Knowing that, it's not surprising in the slightest to see Dubas go overboard on adding depth to Pittsburgh's crease organizationally this summer.
Indisputably, Brad Treliving should be taking note. If they're banking on Ilya Samsonov and Joseph Woll being the only two Leafs goalies we see in 2023-24, they're in for a reality check. The former is coming off a very strong first campaign with the team. That said, at this point in his career, he's still relatively unproven at the NHL level —at least in terms of being a full-fledged No. 1. On top of that, Samsonov, like most who tend the position, has dealt with injury problems over the years.
Then, there's Woll, who to-date, has made a grand total of 11 total regular season appearances in the NHL. As impressive as he's looked, there's no question that the 25-year-old still has a ton to prove.
While it's a no-brainer to be confident in what they already have, it's equally as important to assure themselves that there's somewhat of a trust blanket behind them if something does happen. The last thing the Leafs need is another Michael Hutchinson situation on their hands —if you know what I'm saying.
So, who's out there that could make sense?
In addition to Brian Elliott, veteran names like Jaroslav Halak, Martin Jones, Cory Schneider, and Anton Khudobin are still available on the free agent market. In a perfect world, it would be great to bring someone in to not only push Samsonov and Woll along but also someone who can provide some much-needed depth and insurance at the position. Ideally, said candidate would have to accept the reality that barring something unforeseen, they would likely spend most of the season with the Toronto Marlies in the NHL. At the very least, bringing someone in on a professional tryout for training camp seems very likely.