'It's huge': Leafs get T.J. Brodie back in the fray to help depleted blueline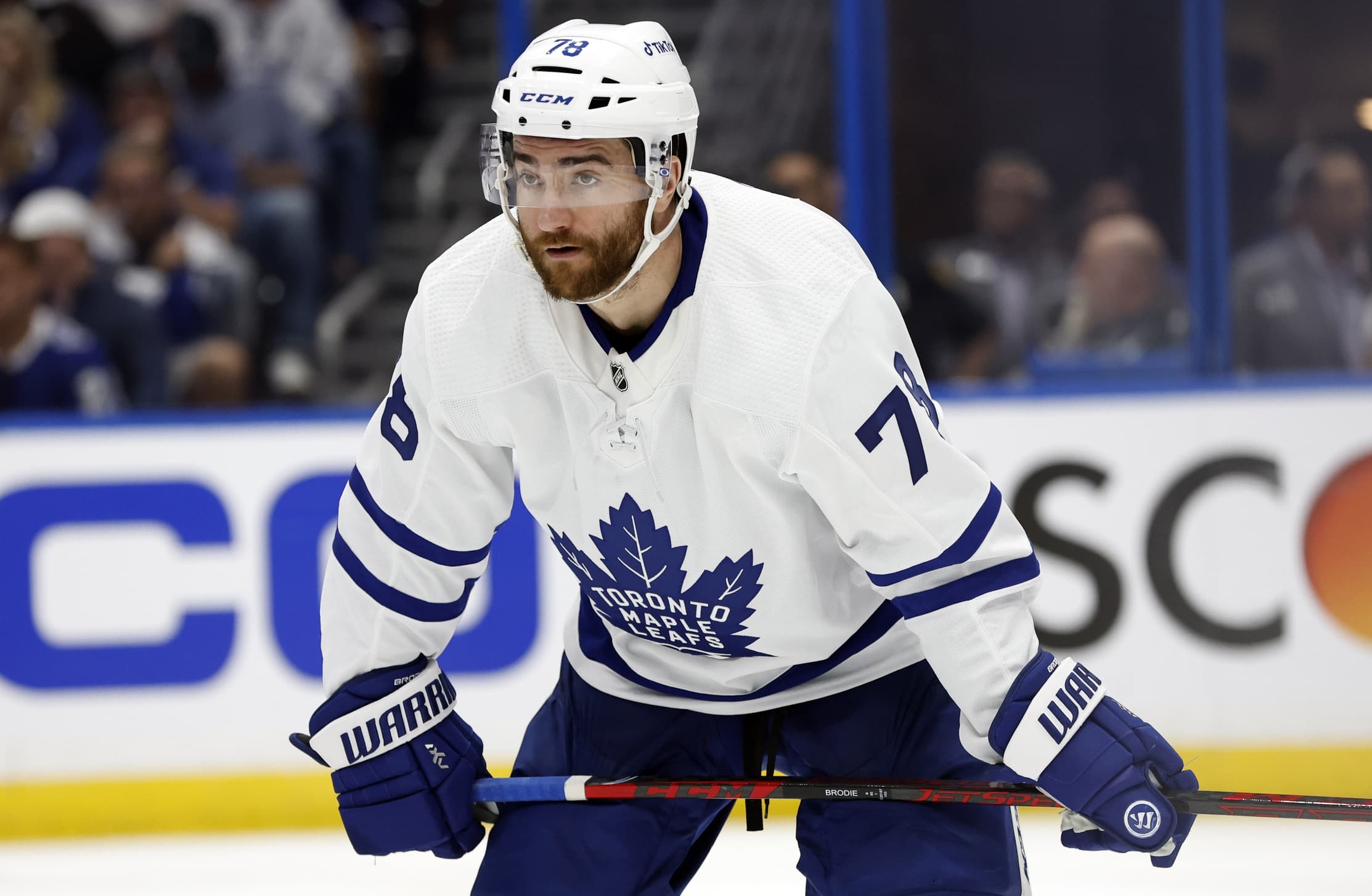 Photo credit:Kim Klement-USA TODAY Sports
Given the Toronto Maple Leafs have used two full defensive lineups this season after just 27 games, injuries on the blueline have been a central talking point from the get-go.
Morgan Rielly is out long-term. Who knows if Jake Muzzin will return? Jordie Benn is out for the second time this season, and Victor Mete was injured earlier this week, too. And, hey, remember Carl Dahlstrom? He's been out since the pre-season and likely won't return until the spring.
Finally, after 12 games, the Leafs will have T.J. Brodie back in their toolbox when the club welcomes the Los Angeles Kings to Scotiabank Arena on Thursday. He's been out with an oblique injury he suffered ahead of the Hockey Hall of Fame weekend on Nov. 11 and only just recently started getting back into practices with the team. Coach Sheldon Keefe said he was cleared a few days ago, but wanted to make sure he was a full 100 percent ready to go
"I took a couple of bumps and it felt good," Brodie said after Thursday's morning skate. "It didn't get worse so it just felt like the right time."
Brodie had just a pair of assists in 15 games with the Leafs before his injury. He was averaging 21:23 a game, two seconds below his three-year average with the club. Once he's eased back in, expect his ice time to back up as he'll find his way back to the top four. And it's something that the team's current core is excited about, given how banged up they've been for far too long.
"It's huge," veteran Mark Giordano said. "Bringing in a guy who plays big minutes back in the lineup, plays all situations, it's gonna be huge."
Brodie will slot in on the third pairing with Conor Timmins, who just made his team debut on Tuesday against Dallas. Keefe views it as an opportunity to pair a young guy trying to adjust to the system with a seasoned veteran. It also takes some of the pressure away from Brodie, who would otherwise play a much more significant role for Toronto.
The Kings will be a decent opponent to return against. They sit third in the Pacific Division but are 4-3-3 in the past 10 games and have mostly just took advantage of Edmonton and Calgary forgetting how to play hockey this season. The Leafs can't underestimate them by any means, but it's not like he's getting thrown into the fire.
Toronto has managed to get by nicely without Brodie, though, going 9-0-3. The team's goaltending duo of Matt Murray and Ilya Samsonov are both healthy now and thriving, while a handful of young defensemen have come in playing like they have something to prove. With the uncertain returns for either Rielly or Muzzin, Brodie will likely be asked to take on more responsibility as the season goes on, and he's capable of it. He showed that in Calgary, showed that in Toronto, but now might be the biggest test of his tenure with the blue and white.
So adding a veteran like Brodie back to the mix will be a huge boost, especially after losing Mete.
"At the end of the day, I want to be back in, no matter what. But the guys have been rolling," Brodie said. "It's been awesome to watch."