It's time to start imagining Patrick Kane in the blue and white: Leafs Tailgate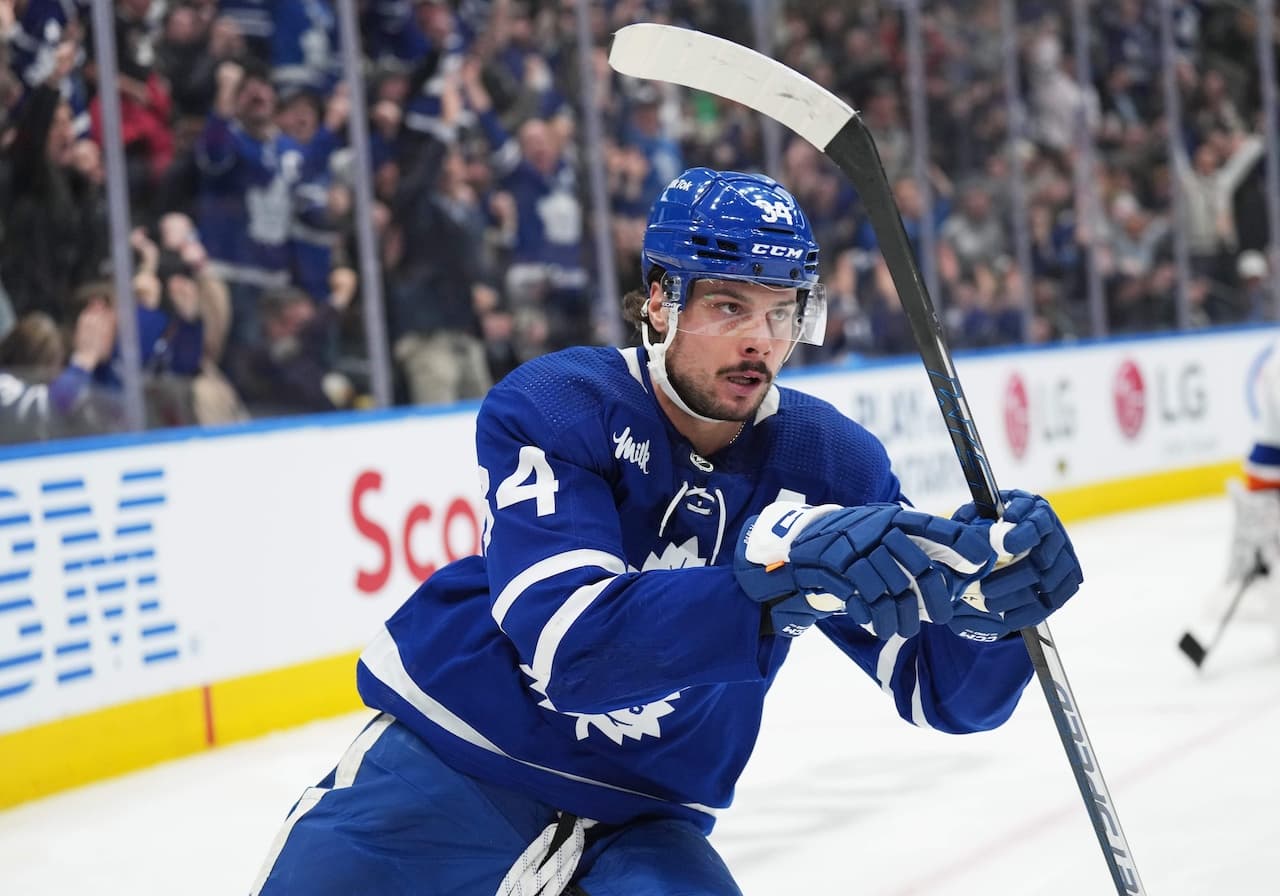 Photo credit:Nick Turchiaro-USA TODAY Sports
Another night, another match-up against an inferior opponent for the Toronto Maple Leafs.
Tonight, they'll host Patrick Kane and the Blackhawks for the first of two meetings against Chicago over the next five days. Toronto will visit the United Center on Sunday night.
The Leafs have been off since that stinky 4-3 loss to the Columbus Blue Jackets on Saturday night at Scotiabank Arena. After the game, Sheldon Keefe wasn't shy in calling out his team's effort level. Unsurprisingly, tonight's lineup will look a lot different.
Ugly.
Speaking of which, in much more positive news, after missing five games with a knee injury, Auston Matthews is set to return. As for the Hawks, they're coming off a 4-0 loss in Montreal last night. Additionally, it's no secret what they're after. Hint: His name is Connor Bedard and he'll be going first overall in June's NHL Draft.
For what it's worth, the Leafs took both meetings with the Blackhawks in 2021-22.
TIME: 7 PM ET (Sportsnet)
STARTING GOALIES:
CHI Petr Mrazek – LIKELY (5-14-2, 3.95, 0.885)
@
TOR Ilya Samsonov – LIKELY (18-6-2, 2.32, 0.917, 3 SO)
PROJECTED LINEUPS:
THREE STORYLINES:
WILL THE LEAFS PLAY DOWN TO ANOTHER INFERIOR OPPONENT?
At this point, it's a broken record, but your guess is as good as mine as to how the Leafs will come out tonight against another cellar dweller. On paper, they're much better than Chicago. That said, the games are played for a reason, and unfortunately, the Leafs have had their issues once again this season against bad teams. Honestly, it's comical at this point. The best part is that no one has an answer why. To be fair, a lot of teams routinely play down their opponents, it's not just the Maple Leafs.
HOLL SCRATCHED
For the first time this season, Justin Holl will ride pine tonight in favour of Conor Timmins after his minus-3 showing against the last-place Blue Jackets on Saturday night. Personally, my big question is why tonight, especially considering Holl has participated in all of the Leafs' previous 54 games this season. Nonetheless, it's an interesting decision. In general, I'm curious to see Toronto's response. On top of that, I'm looking forward to seeing how that blue line looks without Justin Holl on it. Don't get it twisted, either. After his slow start, he's been fine. Quite frankly, he's been the least of my concerns. We'll see how it goes, but at the very least, it'll be interesting to monitor this situation.
PAPI'S BACK!
Crisis averted. After missing just five games, Auston Matthews is good to go and WILL be in the lineup tonight. Remember when they initially announced he would be out? Indisputably, there was a bit of panic and concern. Nevertheless, it will be good to see No. 34 back in his customary position on that top line making life hell for the opposition once again. Make no mistake about it, Toronto has missed him, especially Michael Bunting and William Nylander. Furthermore, I think Matthews' return will help with the whole, "don't play down to your opponent" narrative that's been lingering with this team lately. I mean, how do you not get jacked up about the return of your best player?
BETTING:
(As of Noon EDT)
PROP PLAY:
Tavares Anytime Assist