It's time to start resting the big boys: Leafs Morning Take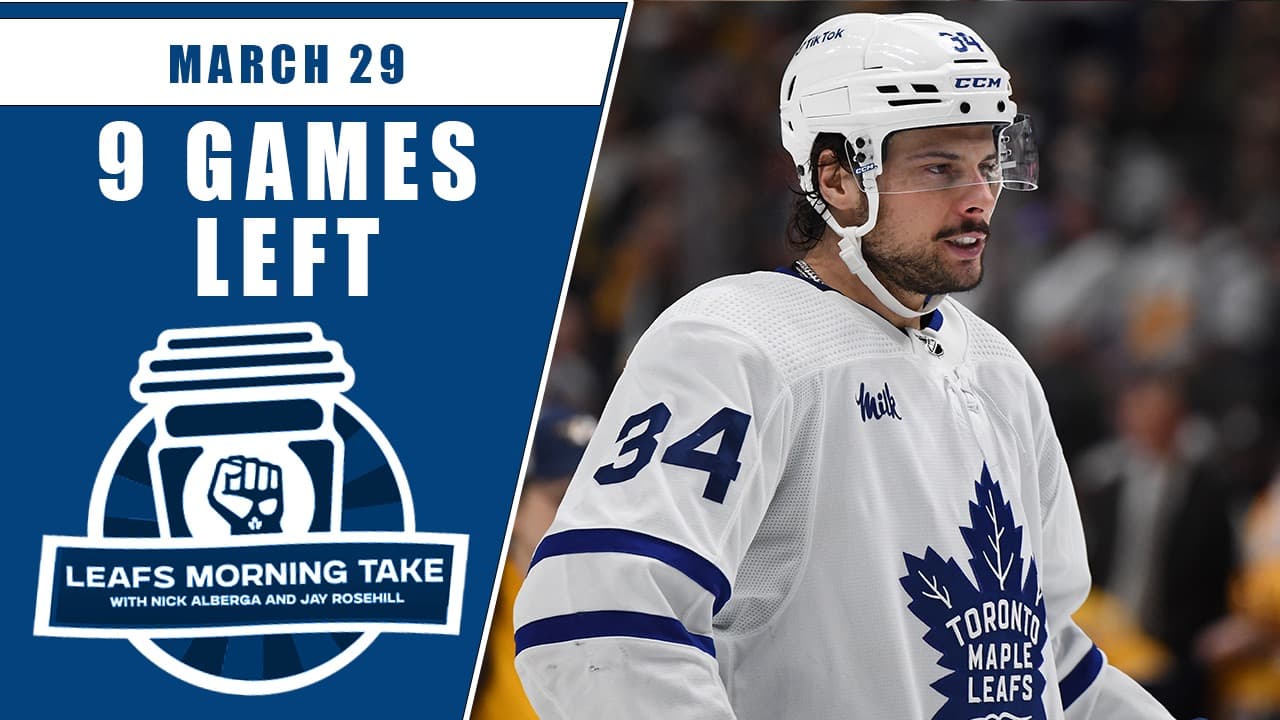 For the first time in 12 days, the Leafs will be back in action tonight at Scotiabank Arena when they host the Florida Panthers.
Just six days ago, Toronto marched into Sunrise and shredded the Cats 6-2. We kicked off the
Wednesday edition of Leafs Morning Take
by dissecting the match-up and relishing Toronto's opportunity to bury Florida's playoff aspirations even further. Paul Maurice's squad has dropped four in a row. Honestly, it's pretty crazy that both the Panthers and Flames – who got together for last summer's blockbuster trade – are in big-time trouble of missing the Stanley Cup Playoffs altogether.
Additionally, naturally, with the Leafs having clinched a playoff spot and second in the Atlantic all but solidified, load management came up, too.
After that, powered by our new friends over at
Skip
, we dove back into the Ryan O'Reilly conversation. What's the magic number for games to get him prepped for Round 1 against Tampa? We debated.
Join us on Thursday at 11 AM ET as we recap the Leafs/Panthers, plus look ahead to Toronto's back-to-back this weekend.