Jakob Chychrun has been scratched for "trade reasons" and the Leafs AREN'T involved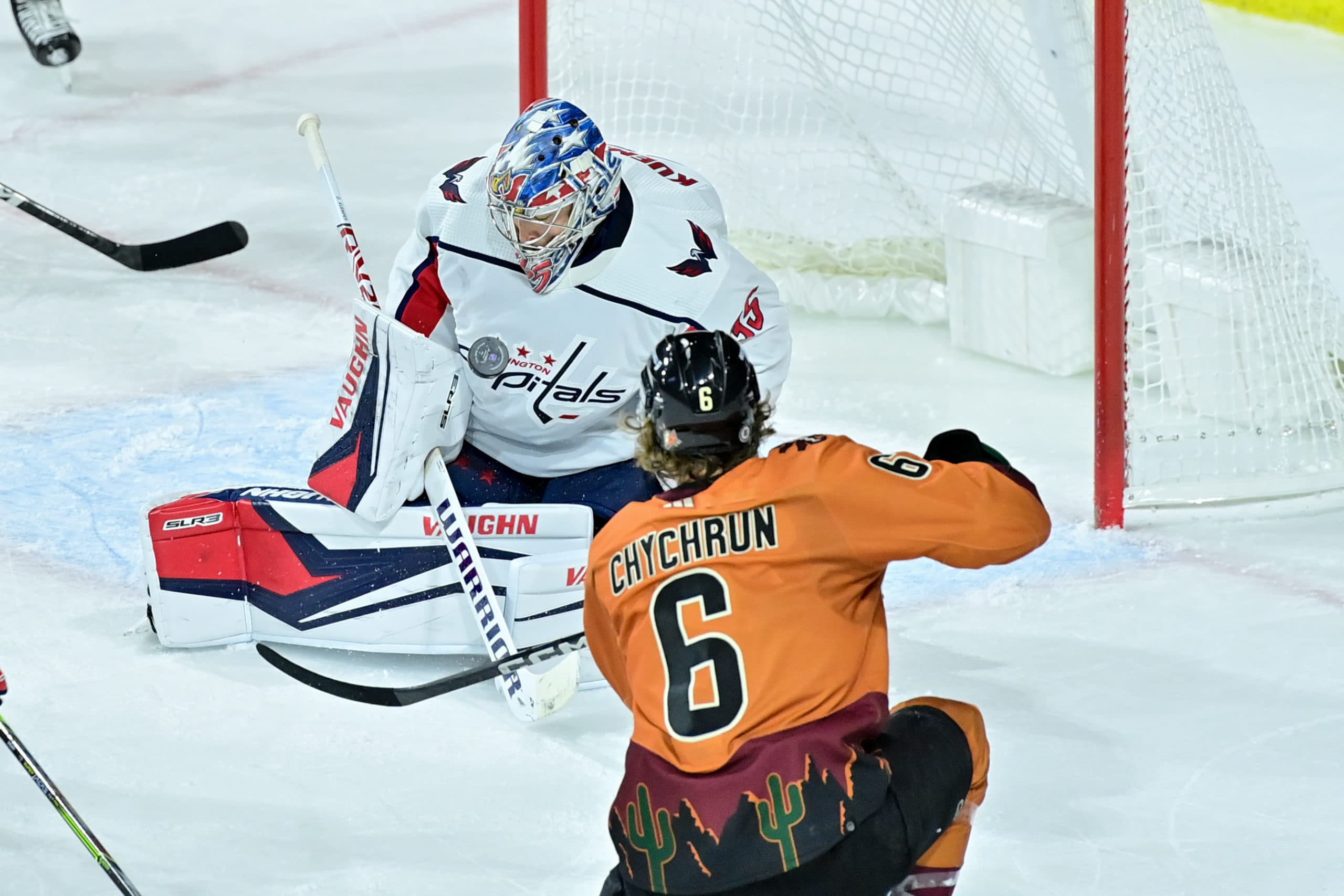 Photo credit:Matt Kartozian-USA TODAY Sports
Nothing like some midgame trade talk to pass the time while watching Columbus Blue Jackets hockey. Of course it would be more fun if the Leafs were winning, but hopefully the third period will bring better times. Anyways, let's focus on the Chychrun trade excitement that seemed like it could be connected to the Leafs right up until Jeff Marek said the Leafs said it's not them during the second intermission 32 Thoughts segment.
It all started with the Coyotes themselves declaring that Jakob Chychrun wouldn't be playing and Arizona beat reporter Craig Morgan putting a timeframe on a deal being completed as before Monday night's game against Nashville…
First off, congratulations to Arizona for finally showing the NHL how to do trade deadlines the right way. Very thoughtful to give us a window to work with here.
Of course, that's where it started getting crazy as the Leafs, as mentioned yesterday by Nick Kypreos, are in Chychrun and that was magnified by Bruce Garrioch:
Now I can certainly appreciate that people would like to be hearing this from one of the defined NHL insiders, but I will remind everyone that it was Steve Simmons of all people who had the Nick Foligno to Toronto stuff first, and when trades get close the news starts coming from unlikely sources.
Further to that…
The Oilers definitely sound out and the Kings being out is a bit of a surprise, but is interesting to see as well. That really seems to leave Toronto, Boston, and possibly Calgary as the teams in the mix for Chychrun.
That's probably why we see Kyle Dubas shuffling with his phone (he could also be listening to his jam.)
It's pretty much at this point that the second intermission came around and Jeff Marek stated the Leafs aren't in on this. That's taking them at their word and Kyle Dubas certainly does seem like he tries to be a man of his word, so we can now take a step back from the initial excitement and refocus on our fear that Boston could be loading up
There's not much more we know than that at this point. The Chychrun situation is definitely one to keep an eye on and is certainly the biggest thing happening sports wise in Arizona this weekend.