Jakob Chychrun is available and the Leafs should be interested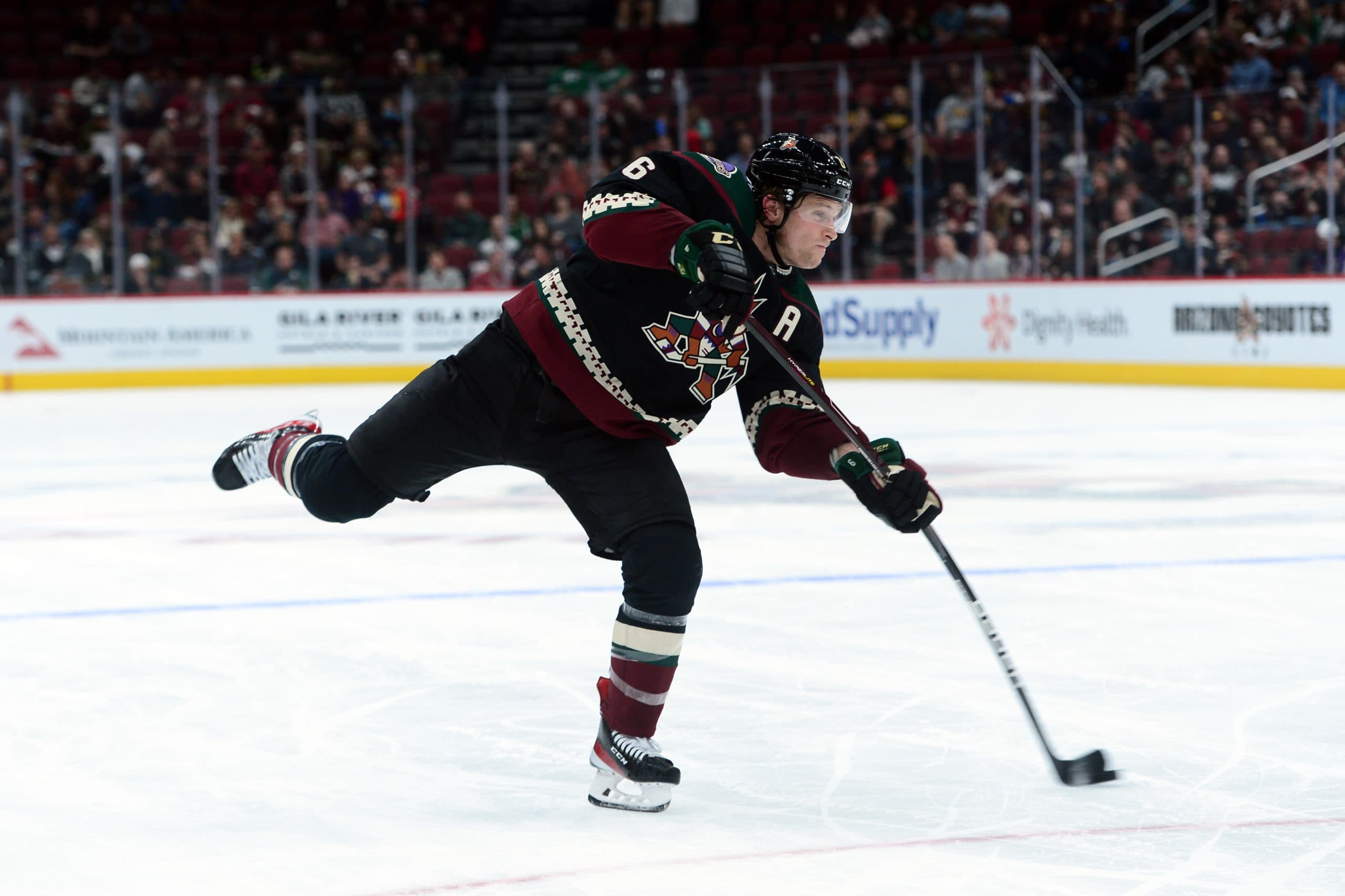 Photo credit:Joe Camporeale-USA TODAY Sports
Look, I get it. Anytime a player is seemingly available we end up writing about whether or not they are a potential fit for the Leafs. It's exhausting. That comes with having a number of different writers on this site with a number of different opinions on who would be a fit, and that comes with the fact that even when things are going great for the Leafs, the thought of upgrading the team shouldn't leave our minds for a second.
It also doesn't hurt that when we're talking about a need for the Leafs, a top four defenseman is definitely something that is something that needs some attention. We've talked at length about how Justin Holl is a straight up liability this year, and even in a 5-1 win against Edmonton, you can probably credit Holl for most of the best opportunities for the Oilers to get in the game. There's the fact that Muzzin, while still serviceable, has noticeably lost a step, and while the infusion of foot speed by giving him Liljegren as his partner has helped, it doesn't change the fact that the Leafs aren't getting what they need from their $5.6M defenseman that still has two years on his contract.
Arizona GM Bill Armstrong refused to comment when asked, but it now sounds like the Coyotes are gauging the market on Jakob Chychrun. I've heard the ask is massive, but that doesn't mean opponents are running away. He's signed for three more years at a very reasonable $4.6 million AAV and is a terrific player. This is one to watch.
Yeah, the ask would be massive, and the despite the friendly contract, the Leafs would still need to send some money the other way to make it work. And when the "ask is massive" that typically means the NHL's standard roster player, plus a top prospect, and a first round pick ask. That's something the Leafs could realistically pull off, especially if the Coyotes are in the market for a goaltender and for the record, the Coyotes should absolutely be in the market for a goaltender.
There's also the fact that the Coyotes are already sitting a pile of 2022 1st round picks, 3 to be exact, with another 5 picks in the second round. Potentially the Coyotes could accept a 2023 1st instead, but I'm not going to go too far down the trade proposal route, and tell you why Mrazek, Knies, and a 2023 1st seems like a potential starting place given that most NHL trades wind up being underwhelming compared to their online GM counterparts (keep screaming STFU at me, it will only make my opinions worse.)
Here are some of the deets on what makes Chychrun worthwhile:
Of course it's important to note how this season is going as well, and I think we can safely say the Coyotes a special kind of awful this year and that could be having an impact.
If graphs aren't your thing, here are basics on Chychrun. He was averaging over 24 minutes a night before being placed on the injured reserve recently, nearly 25 minutes, an increase from his 23:23 ATOI last season. He had 41 points in 56 games last season, including 18 goals and was in the top ten in Norris voting. His 7 points in 26 games this season again can be attributed to the Coyotes selling off most of their worthwhile assets in favour of radically rebuilding through the draft next summer. In short, it would be strange if someone playing nearly half a game a night for the Coyotes didn't have horrific numbers.
While pursuing Chychrun would mean the Leafs would be dipping into their pick and prospect pool to make a potential deal work, if there's a time to do that it's on a cost controlled 23 year old. Jakob is already playing beyond his contract, and will only improve with experience and in a more productive environment. While I'm sure we'll throw a lot of crap against the wall when it comes to trade speculation this year to see if it sticks, Chychrun is hopefully one that Kyle Dubas will be putting in work on this season, as he'd be a great immediate fit as well as a long term improvement for the Leafs.