Jay Rosehill calls out Toronto's leadership core & Rear Admiral drops by: Leafs Morning Take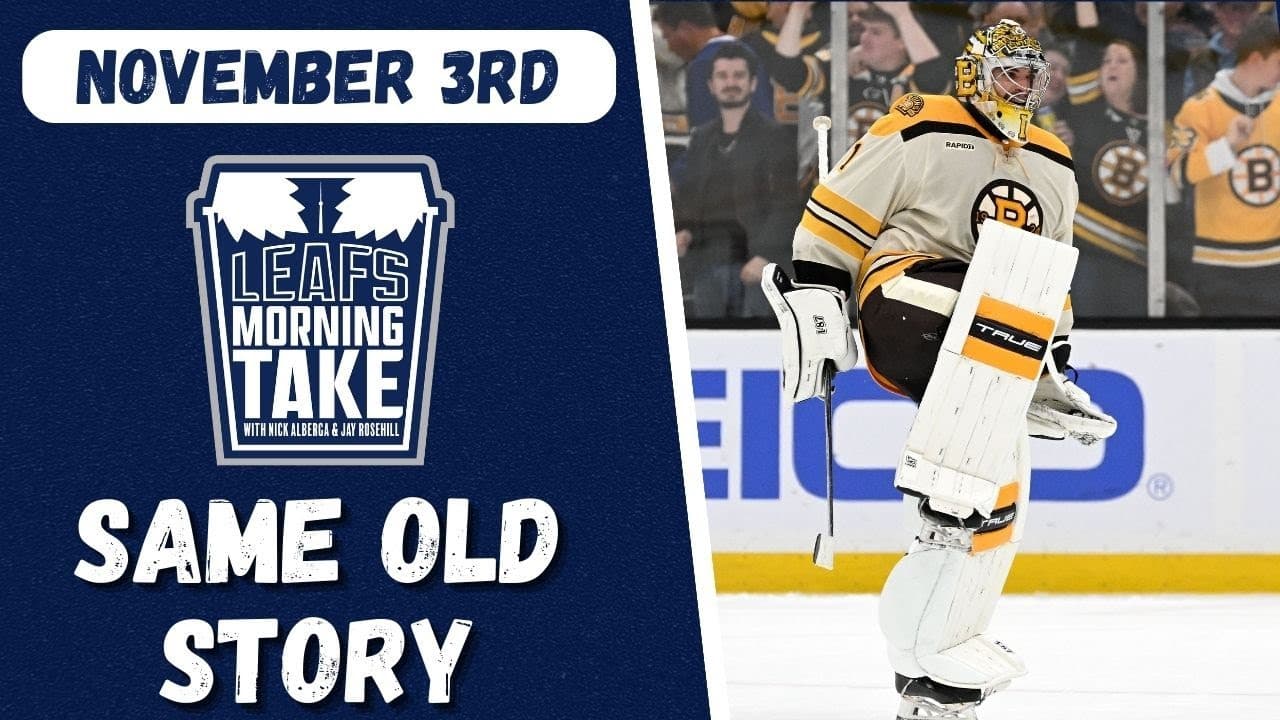 Is it just me or is Leafs Nation in a mood today?
Maybe it's just Jay Rosehill.
The Leafs may have picked up a point on Thursday night in Boston, but weirdly enough, that's not what anyone's talking about on this Friday.
Instead, it's the same old same for this team. There was no response following Brad Marchand's dangerous trip on Timothy Liljegren, one by the way that will sideline the defender for an extended period of time. Poor guy won't get to take part in the upcoming Global Series games in Sweden. And quite honestly, that sucks.
Anyways, we kicked off the
Friday edition of Leafs Morning Take
by discussing the sequence of events. I won't sugar coat things either, it was a passionate start to the show for Rosey. He was extremely fired up. And rightfully so.
Presented by DoorDash, The Appetizer focused on the shootout loss itself. Believe it or not, there were several positives to grab from Toronto's outing. For starters, Ilya Samsonov was very good making 38 saves. Also, both Auston Matthews and Mitch Marner tickled the twine. Unfortunately, no one's really talking about that due to the obvious. Any way you slice it, this team is still searching for its identity.
But seriously, where's the snot, piss, and vinegar we were promised?
Meantime, Rear Admiral of Spittin' Chiclets graced us with his presence for the first time this season. He gave his perspective on the Marchand trip and also touched on the Maple Leafs' chances of finally breaking through in 2023-24 as well. He was a lot of fun.
Rosey will be off for a few days. He will be back on Wednesday. Join guest co-host Carter Hutton and me on Monday at 11 AM ET as we recap Leafs/Sabres plus look ahead to Toronto's second meeting of the early season with Tampa.