Jay Rosehill caught up with Luke Schenn in Nashville: Leafs Morning Take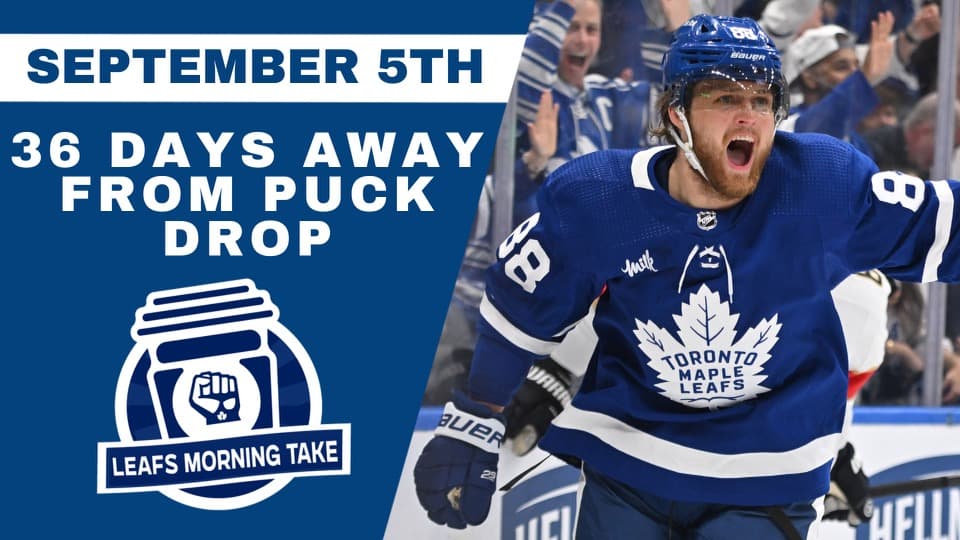 Photo credit:Tyler Yaremchuk
Call this the most shocking news of the summer: Jay Rosehill returned from his trip to Music City over Labour Day weekend in one piece.
Actually.
School's back, which only means one thing in my world: Puck drop is just around the corner. Rosey and I got together on Tuesday to discuss the very latest in Leafs Nation. First and foremost, obviously, I had to get the down-low on his trip to Nashville. And yes, he did hangout with Luke Schenn.
After that, we dove into things starting with Rosey's initial thoughts on the Sheldon Keefe extension. To put a fresh spin on things, we discussed what a successful season would look like for Keefe. The 42-year-old may have received some much-needed job security, but rest assured, his position as Leafs head coach is just as precarious as it was say two weeks ago.
Meantime, per Elliotte Friedman on Toronto radio last week, both the Maple Leafs and Tyler Bertuzzi were reportedly open to a long-term deal before ultimately agreeing on the one-year pact. We discussed what the next steps for both sides could be. Honestly, I wouldn't rush to a decision – one way or another.
Also, briefly, we talked about Patrick Kane. It sounds like he's progressing quicker than expected following hip surgery, but ultimately, we both agreed that he's not a very good fit – roster and cap wise – right now for this team.
Meantime, it will be so fascinating to monitor John Klingberg's performance this season. The 31-year-old, who's coming off his worst NHL season, is looking for a bounce-back of sorts in Toronto. We broke down what a fair expectation for him could be. If all goes according to plan, the Klingberg signing could prove to be a big one for Brad Treliving and company.