Jay Rosehill thinks the Leafs were missing character and identity when it mattered most: Leafs Morning Take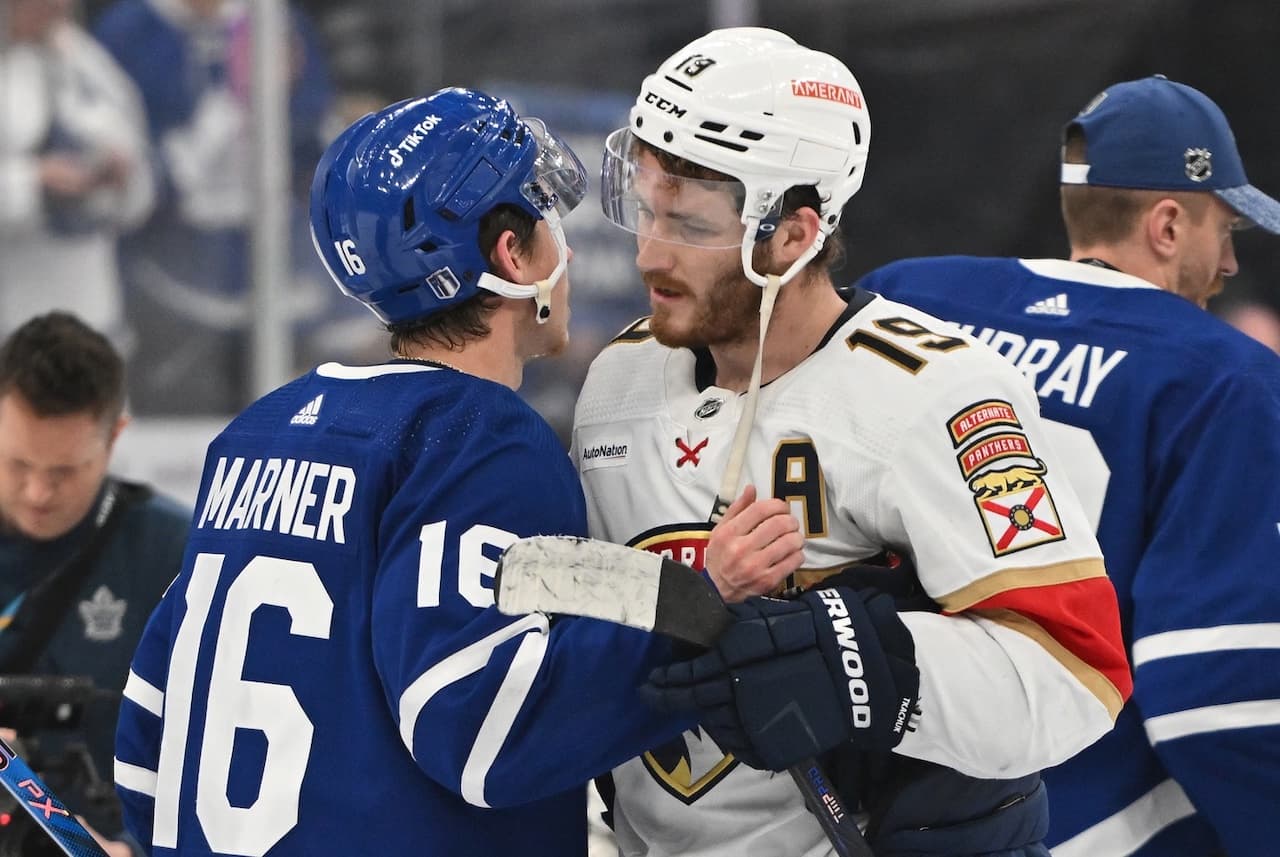 Photo credit:Dan Hamilton-USA TODAY Sports
It was the reality we feared when the Leafs went down 0-3, and Friday night, it came into existence as the Panthers finished off a five-game series victory over Toronto to advance to the Eastern Conference Final.
And it was only fitting that a former Soo Greyhound put the final dagger in yet another postseason flameout for the Maple Leafs.
With that in mind, I got together with Jay Rosehill for a BONUS edition of Leafs Morning Take following the season finale to conjure up some thoughts on what transpired over the past few weeks. Hint: Rosey was both fired up and dejected. Very understandable.
From finally winning a playoff series in 19 years to getting absolutely steamrolled by a motivated and driven Panthers squad, it was another rollercoaster ride for Leafs Nation. Thankfully, we've been subjected to this torment and anguish for years, so all things considered, the sting wears off pretty quickly these days.
By the way, Rosey and I are going nowhere. We'll continue to do our daily show (
Leafs Morning Take: 11-1130 AM ET)
all the way through until July 2nd before scaling things back a bit in the summer. Rest assured, if something happens, we'll be on top of it. It was a fun first season working together and we take pride in being your No. 1 destination for all things Toronto Maple Leafs.
Join me on Monday (11 AM ET) as the post-mortem begins for what is sure to be a very busy offseason for the Leafs. Also, don't fret, Rosey will make a cameo appearance as we shift our coverage to fallout/offseason mode.
Buckle up.