Jeremy Roenick picked the Leafs to go to the Stanley Cup Final this season: Leafs Morning Take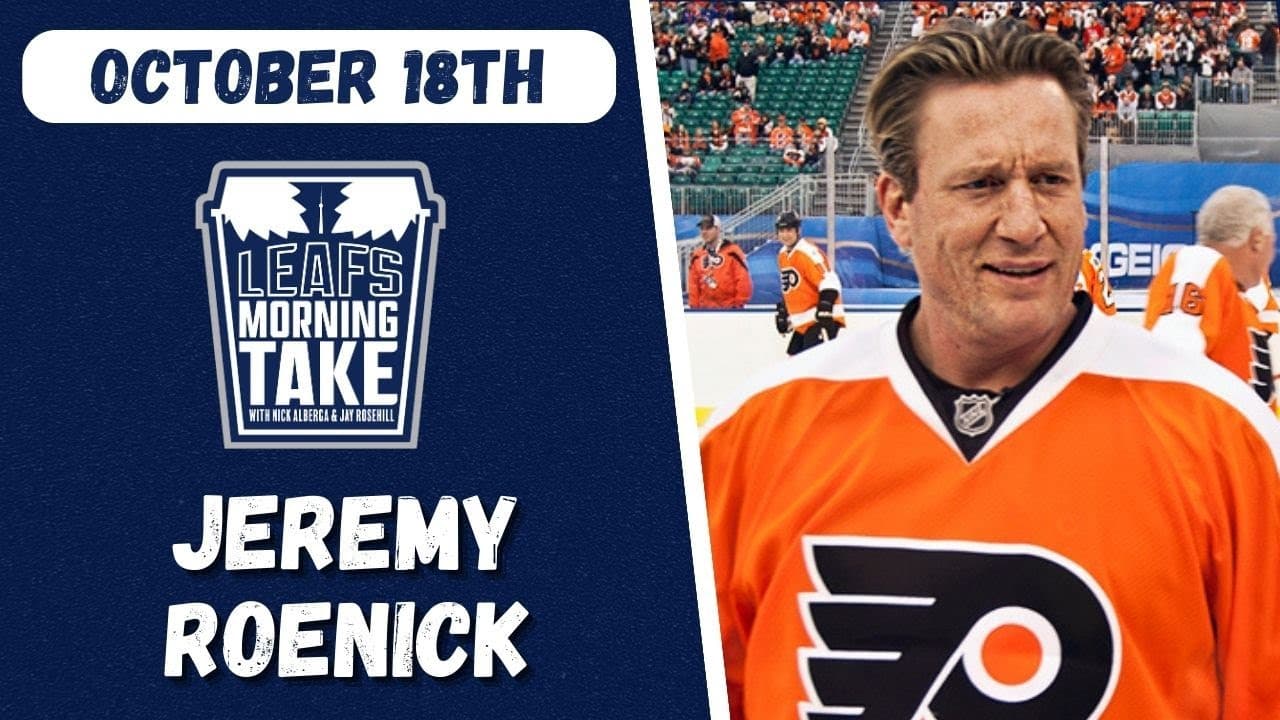 Jeremy Roenick likes the Maple Leafs a lot this season.
Go figure. Brad Treliving must be on to something here.
Before I dive deeper into our interview with the U.S. Hockey Hall of Famer, I wanted to set the table for the
Wednesday edition of Leafs Morning Take
. Jay Rosehill was back in the mix, so naturally, I had him break down the Noah Gregor/Connor Murphy scrap from Monday night. Three scraps in three games to start the season for this team —who are these guys?
After that, we got into some of the big recent storylines. The Leafs have surrendered 13 goals in three games to start the year. Predictably, the vultures are starting to circle and are beginning to wonder if this team's good enough defensively. Jake McCabe hasn't looked great. It's early, but indisputably, he has to pick up his play moving forward.
Meantime, the Leafs are getting set to kick off a five-game road trip Thursday night in Sunrise. Personally, I'm curious to see how they come out after what transpired last spring against the Panthers. It's time for the new guys to show what they're made of and that this team is different. I love me some measuring stick games —especially this early in the season.
As mentioned, we were fortunate enough to be joined by the incomparable Jeremy Roenick. He was fantastic. We talked about killer instinct, accountability, the new additions, if he thinks this team is good enough, and of course, his OT winner against Toronto in the 2004 Stanley Cup Playoffs. Ugh. Check it out!
Join us on Thursday at 11 AM as we preview Toronto's first road game of the season, its first meeting with Florida since they were disposed in five games in Round 2 of the Stanley Cup Playoffs last spring.
Leafs Nation! Let's ride.