Joey Anderson is back, Marner sticking with the Matthews line: Leafs Practice Notes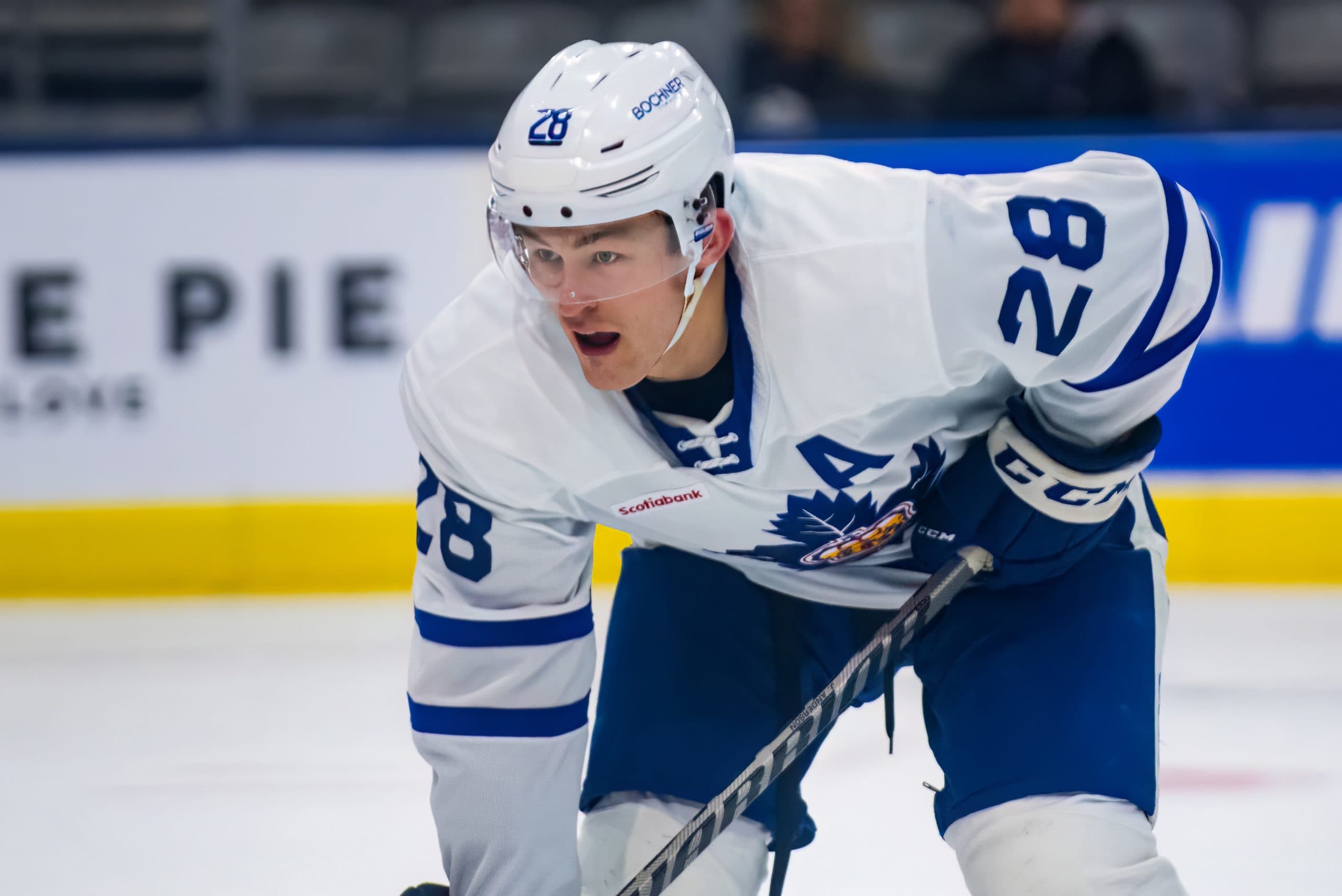 Photo credit:Steven Ellis/Daily Faceoff
There really isn't a chance for rest, even after beating down the Islanders last night. With the Leafs back at it every other night leading up to the All-Star Break, there won't be any days off until there are a ton of them (save for Matthews and Marner.) Here are a few notes from today's practice:
Joey Anderson is back. I'm not sure the Dryden Hunt to Joey Anderson swap will be too noticeable, but the Leafs got Hunt through waivers successfully and that's a win and Anderson is still eligible to play a little more until he requires waivers too. The Leafs are either trying to let him get in the last of his games before Brodie returns and takes his roster spot or they want to burn through the last of his games and see if there are any takers around the league in order to free up an additional contract spot. Honestly, I'm good either way.
Some interesting things to unravel from the lines, and we'll work our way top to bottom.
Marner staying with the Matthews line makes sense, as does keeping Nylander with the unit that led him to a four point night. I don't think there should be anything controversial about getting the top wingers and top centers comfortable with each other and it's just more a matter of Bunting and Jarnkrok being stapled to their centers to get the most out of them. Of course, we're yet to see what Jarnkrok can do with Matthews, so maybe we're missing out there too.
McMann is back up with Kampf and Engvall, and it's interesting that McMann and Kampf seem to get more out of each other, and the Leafs might be at the point where they have growing frustration with Alex Kerfoot who is now on the 4th line. It's also entirely possible that Keefe sees this as an opportunity to run two very capable bottom six lines and find more balance with Kerfoot in that role, but anytime you put a $3.5M AAV player on the bottom line it's noteworthy. It really feels like we're in the final five weeks of Kerfoot, but I've said constantly that Kerfoot is on his way out throughout his tenure with the Leafs and here he still is.
Anderson has come in on the fourth line for Zach Aston-Reese. I'm not sure there is any reason to sit Aston-Reese other than having some curiosity about Anderson and not wanting to take time away from Holmberg or McMann at this point. Sitting Kerfoot after the Leafs winning would probably raise more questions than the Leafs feel like answering, so keeping him in makes sense too.
Rielly and Holl ride again. If the Leafs are strategic about their situations, it isn't a bad idea. If they are rolling them out there as a top pairing against top competition it seems like it won't go particularly well.
Giordano and Liljegren on the other hand is exciting, and statistically, this is probably the best potential pairing for the Leafs. The more we see of this the better, and generally it's nice to see Sheldon Keefe getting all the defensemen used to playing with different partners as much as possible during the season because flexibility in this area come playoff time will be an asset and make it easier to integrate a deadline acquisition into the group as well.
Also Benn is in and playing with Sandin. Benn is going to play from time to time and Timmins is going to sit every now and then. I know sitting Timmins isn't as popular as sitting Benn, but I think we're also at the point where the warts on Conor Timmins' defensive game can be acknowledged too.
Nothing wrong with a goalies skills day and I can't say enough good things about Curtis Sanford, who might be the unheralded MVP of the Leafs this season. If you think back to what people were saying about this tandem over the summer and what he's been able to do with them in a short period of time, it's clear he's had a big impact.
That said, it's not entirely clear who the next starter will be. Samsonov had a great game against the Islanders, and he remains the hot hand. That said, eventually the Leafs will want to get Murray back in there. Looking at the schedule I'd assume that Saturday night game is pretty important to Matt Murray, and Ilya Samsonov would have seen a lot of the Rangers during his time with the Capitals. I'd give Samsonov one more go before handing it over to Murray on Saturday night.