Joseph Woll on mental toughness, stoicism, and feeling ready to take that next step in his career: Leafs Morning Take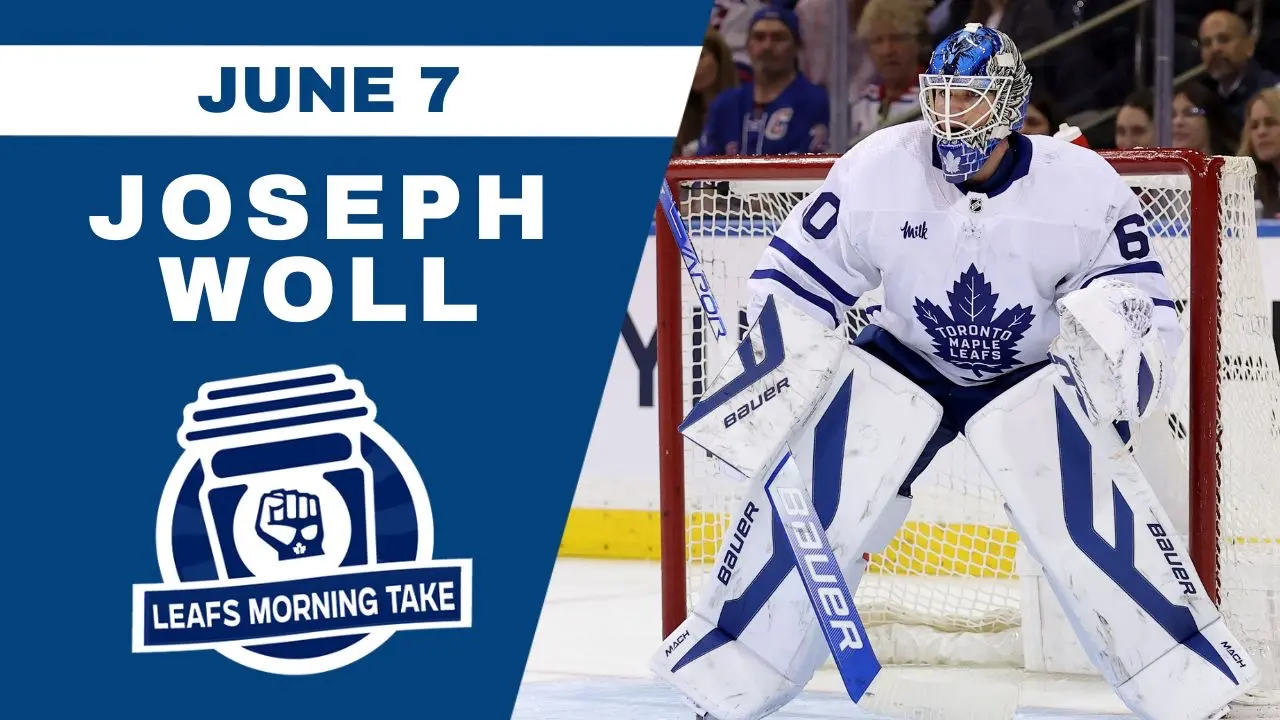 Photo credit:Tyler Yaremchuk
Joseph Woll thinks he's ready to be a full-time NHL goalie.
And considering what we saw from the 24-year-old this past season with both the Marlies and the Maple Leafs, it's hard to disagree with him on that.
"Yeah, I believe that. You know, that's something I've worked hard to be able to believe and to have faith in. Understanding my ability and how much work I put into the mental part of the game and the physical part on the ice, I have all the confidence in the world in myself.  That's the goal is to be with the Leafs and to help them win and to help them win a Stanley Cup, so I'm going to continue to pursue that goal."
On Wednesday morning, Jay Rosehill and I were fortunate enough to spend a couple minutes with the Missouri native as part of our Leafs Morning Take show. Unsurprisingly, we came away from the interview very impressed. Honestly, this kid was as chill as he looks on the ice. On top of that, he has phenomenal flow.
Through 15 career NHL appearances, Woll's notched a 10-2-2 record to go along with a 2.39 goals-against and 0.922 save-percentage. While it's become abundantly clear he's probably ready for a legitimate NHL shot, as things situate right now, Toronto's crease is a crowded. Of course, a lot can and probably will change over the course of the offseason. Furthermore, I'm sure high atop Brad Treliving's to do list is figuring out the Matt Murray situation.
Join me on Thursday at 11 AM ET. Rosey will drop by for another instalment of 3 Hits With Rosey where he'll break down the Woll interview and what he took away from it. Also, former NHL goalie turned NHL broadcaster (MSG, TSN, RDS) Martin Biron will stop by to handicap Toronto's crease moving forward. Could they go after Connor Hellebuyck? How about Carter Hart?
Don't forget to subscribe, like, and leave us a review wherever you're checking us out.