Kyle Dubas: Ryan O'Reilly expected to return to the Leafs before the playoffs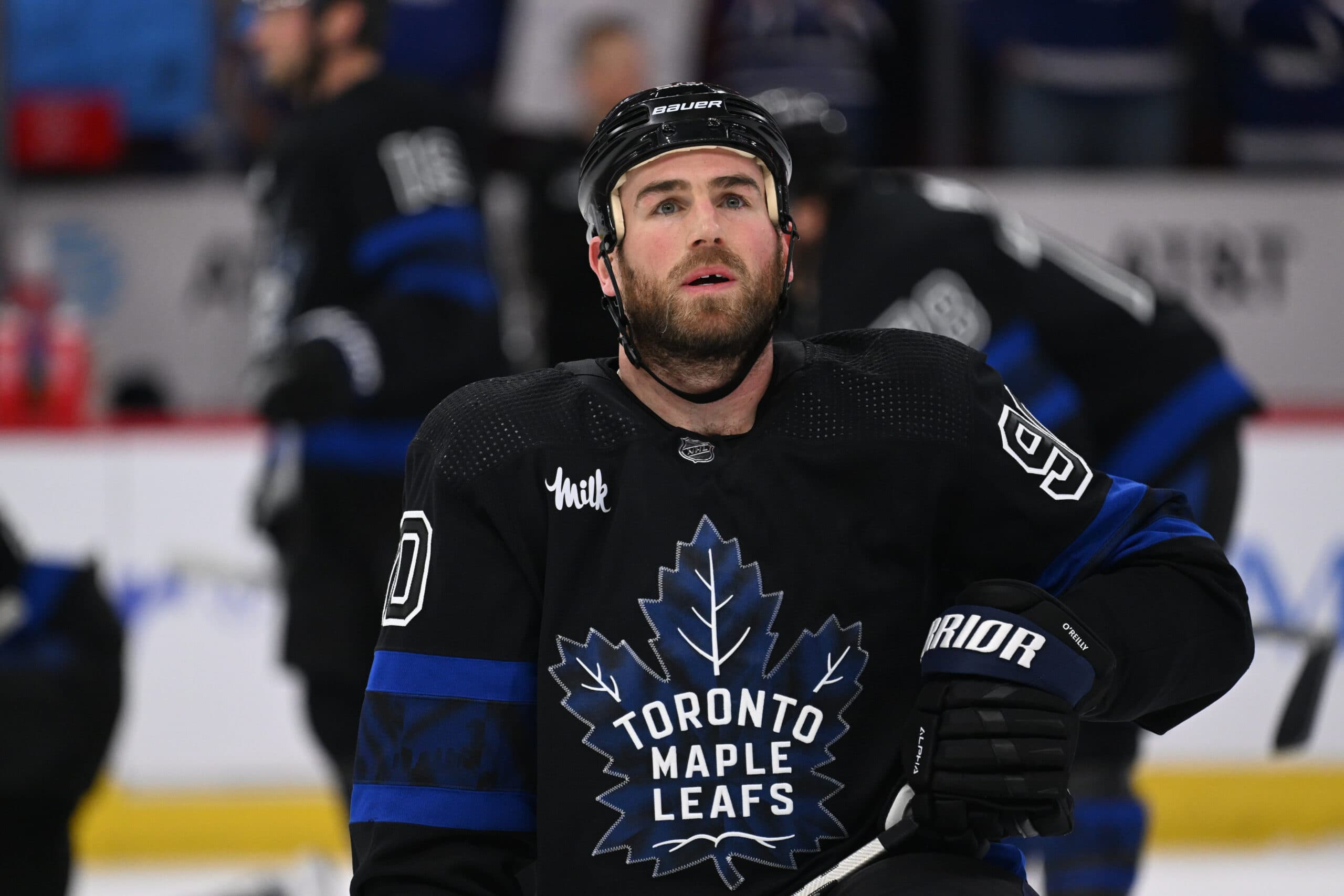 Photo credit:Jamie Sabau-USA TODAY Sports
Previously the Leafs have hinted at Ryan O'Reilly being ready for the playoffs, but it now seems the Toronto GM is speaking with a bit more certainty on the topic, as he provided a brief update to reporters at the GM meetings today:
More Ryan O'Reilly time is definitely a plus. He's had a limited run with the Leafs so far and to date most of the work that he has put in has been in the 2nd line capacity. There is probably an interest in seeing if he can also be used in a 3C capacity if needed or at the very least any chance for teammates to get used to playing with him prior to the playoffs is a plus, especially given the amount of special teams responsibilities the Leafs would like to attach to Ryan O'Reilly.
Ryan O'Reilly was placed on the long term injured reserve on March 6th. He is required to miss 24 days and 10 games before he can be activated and that means the best case scenario is an April 1st return to the lineup and O'Reilly will get to play eight regular season games for the Leafs prior to the playoffs.
As Dubas said, this is in some way fortunate because it can be a lot worse. It certainly doesn't seem fortunate as having O'Reilly would certainly help Toronto hold their grasp on second place in The Atlantic, but it is not as if the Lightning aren't without their own injury woes either. For now the Leafs have Alex Steeves recalled to replace O'Reilly, but with Bobby McMann scoring a hat trick in his return from injury for the Marlies, he might be the next player Leafs fans get a look at in the time that Ryan is out.
The Leafs next game is tomorrow night against another one of Ryan O'Reilly's former teams, the Colorado Avalanche.