Lack of Killer Instinct and affirming the belief in the Leafs were the management talking points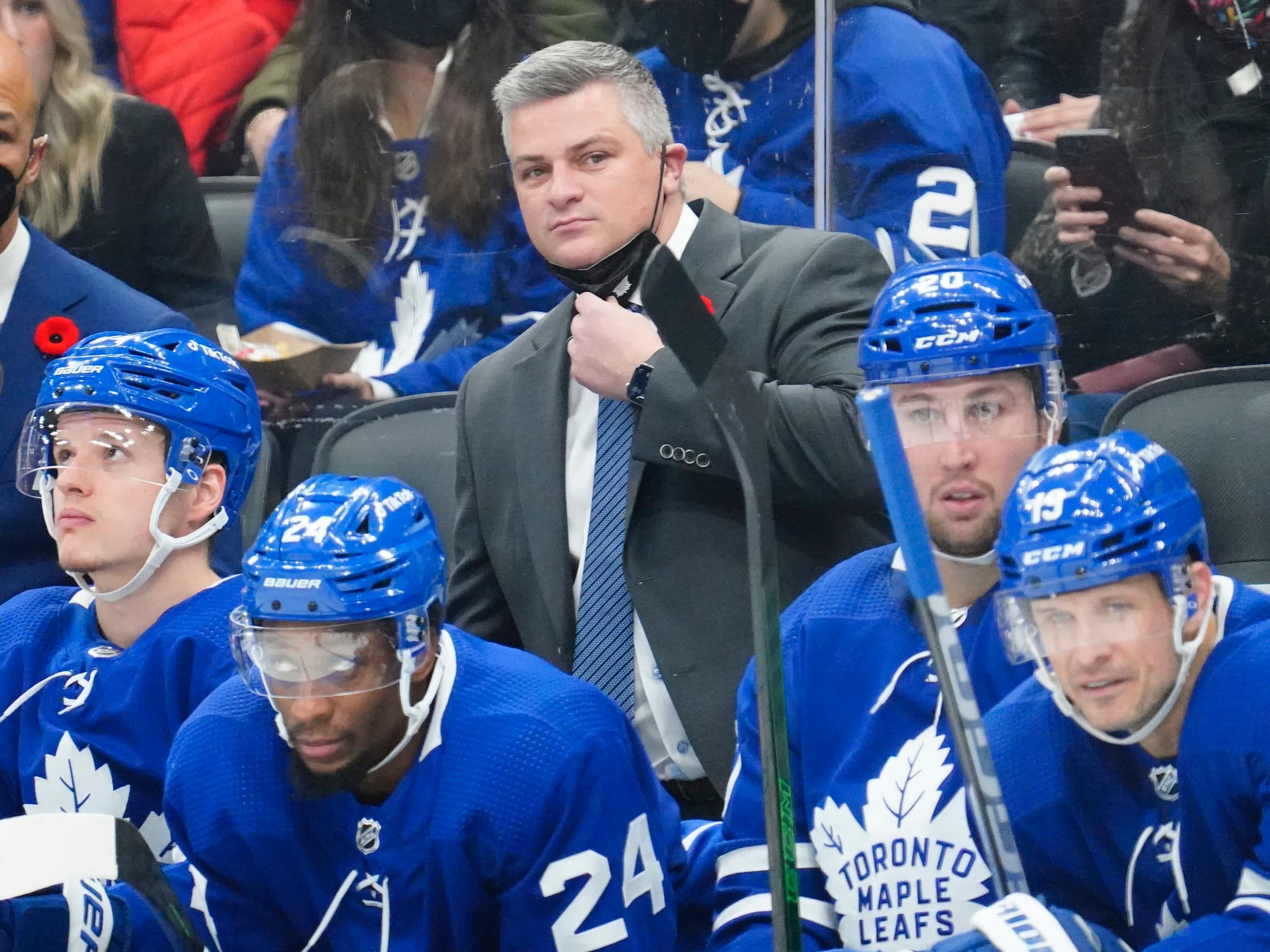 Photo credit:John E. Sokolowski-USA TODAY Sports
In many ways, the availability of Keefe, Shanahan, and Dubas sounded really good as it happened. Considering that the Leafs lost in the first round for the fourth straight time on Kyle Dubas' watch, 3rd on Sheldon Keefe's, and for the 6th straight time in the Shanahan era, the group was very quick to dodge any discussion of history. Considering how much the core of this team has been around too, the avoidance of any discussion of failure did leave a sour taste in my mouth, but with the acknowledgment that they are largely correct when they say they've got a strong group.
That's my takeaway, here are some thoughts on some of the other key issues they touched on…
When you look at a season that had the Leafs finish fourth in the league in standings, it's very easy to see where the belief is coming from. This is a strong group, this is a group that just needs some adjustments to find a way to win, but at the same time, there is something going fundamentally wrong that needs to be addressed. When you consider this season's loss to Tampa, no one would have batted an eye if they had made it in previous years. This year was entirely about the cumulative pain of the past six years. If you consider the fact that the Leafs were underdogs the first three of those series losses as well, really this all comes down to the residual pain from the Blue Jackets and Canadiens playoff losses.
What I like about this is conveys a certain thoughtfulness, but don't mistake it for change not coming. The bosses weren't as committed to saying "run it back" as a section of the fanbase is, and there were at least a couple of Brandon Pridham name drops in the presser that reminds us that the Leafs need to figure out how they ice the most competitive team within the constraints of the salary cap. There is already a plan to lean on the Marlies, and getting players like Robertson, Holmberg, and Steeves into the mix is great. Building a cheap energy line out of McMann, Douglas, and Anderson would probably warm a lot of hearts too, but there is going to still be something that denotes an attempt to move the team forward in a meaningful way.
Dubas was very careful to say that he views the core of the team beyond the four highest paid forwards on the team and there seemed to be some distancing of himself from saying anyone was coming back and was going to find themselves in a similar situation aside from the universal support for Auston Matthews. That doesn't mean anything big is coming, it just means Dubas isn't slamming the door shut like he did last year by confirming the core four would return, or his "we can and we will" attitude towards Marner's contract.
The idea of killer instinct is something that I would love to hear more from Shanahan on. He's raised it a few times, and unquestionably he had it in his playing career, but I'm interested in knowing if he sees it as something that needs to be developed throughout the roster, or if it is about going and finding Brendan Shanahan style players, who leave it all on the ice and clearly go through walls for their team. When it comes to killer instinct there is some feeling that could be a shot at players like Tavares or Nylander, who while insanely talented, and care just as much if not more than others on the ice, play too calm and cool and don't convey that sense of urgency that is often demanded from hockey players. Or it could just be finding someone who can score 30 and hit like a Mack Truck. Whatever is meant by it, I don't think Shanahan is wrong to be looking for it, but as always it can come at the cost of downgrading the roster for it.
I was genuinely happy that someone asked this question (instead of asking about the Marner carjacking for the 100th time.) The colder reality of it is that as Leafs fans we want to see a prospect help the team win, but far more important than that, we want to see Rodion Amirov get a chance to live his life the way he was before his diagnosis. It sounds like it's still not an easy road ahead and I wish him all the best.
I really appreciated this response from Kyle Dubas even if I don't 100% agree with it. Keefe is a fine coach, but I'm hesitant to put him in the upper echelon of coaches, nor do I have a belief he'll get there over time. The thing is, neither is Pete DeBoer. Barry Trotz is on the other hand a great coach and has frequently done something with nothing, but I can't imagine a coach that would be less of a fit for what the Leafs have presently built, and doubt he'd work well with Kyle Dubas. For many of you, that's the appeal of Barry Trotz, but I still think Dubas as the GM doing things his way is the right course for this team.
It's also important on that note to recognize that Brendan Shanahan provided a vote of confidence to Dubas and Keefe and implied they will be back next year. So this is obviously based on Brendan Shanahan being back next year and/or not getting a very different message from his bosses in the coming days. At this point, the safest thing to assume is that the band isn't breaking up and that's probably a good thing (for now.)