Laurence Gilman is a leading candidate for the Canucks GM position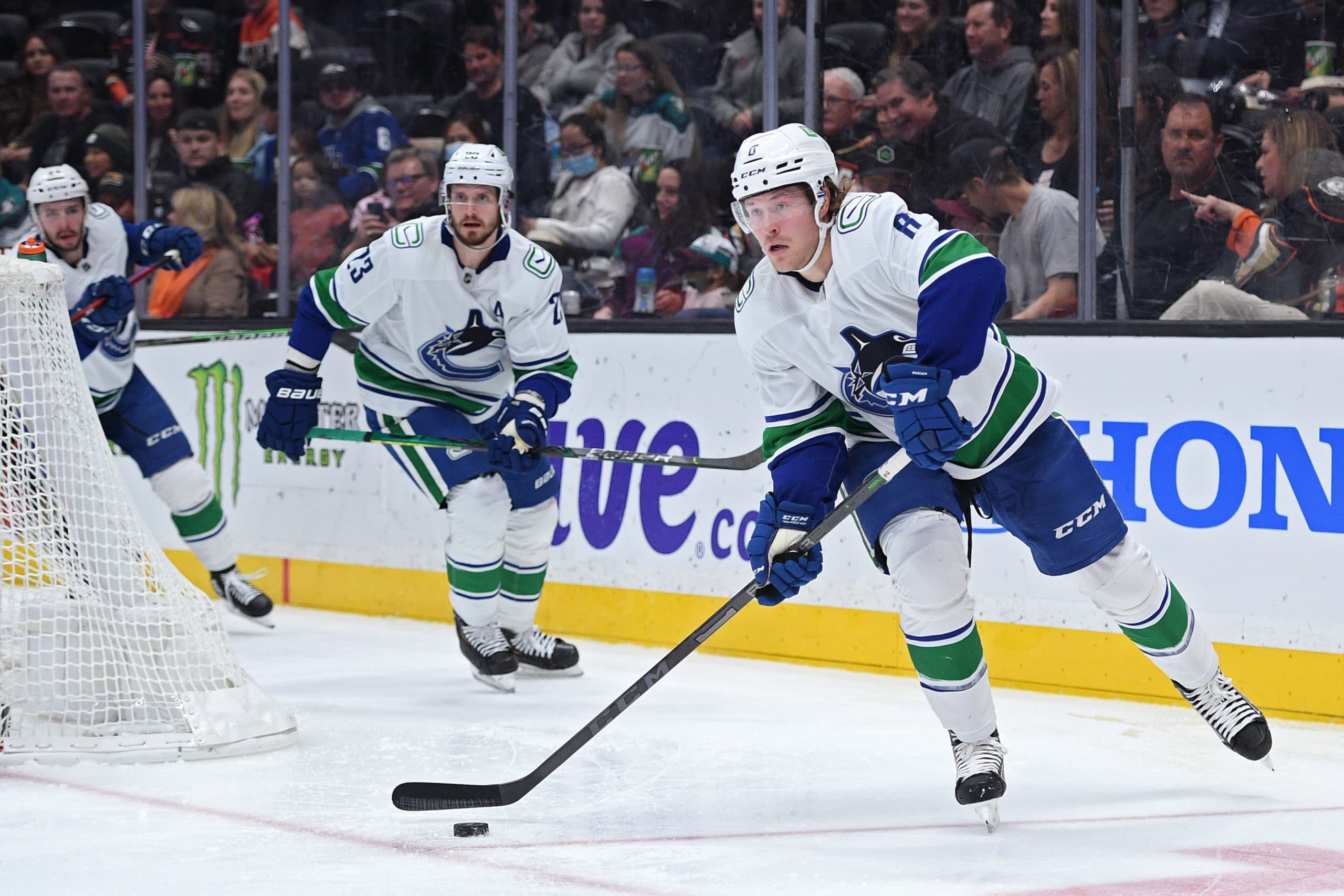 Photo credit:Orlando Ramirez-USA TODAY Sports
Part of the challenge of having the money to spend on a quality front office is that when good opportunities open up around the league, someone from the Leafs could very well get tapped for them. Presently that person is Laurence Gilman. Gilman is probably going to get a lot of calls from NHL teams in the next few months and the Leafs have probably prepared themselves for that reality. The fact that Toronto elevated Gilman's role this offseason and handed much of his previous responsibilities over to Ryan Hardy puts Gilman's time in Toronto into the context of enjoy what we can get from him while he's still here.
Darren Dreger: Gilman, who is currently with the Toronto Maple Leafs and the Toronto Marlies, is definitely in the mix with the Vancouver Canucks. His name won't be unfamiliar to Canucks fans as he spent several years in Canucks' management and 20-plus years in the National Hockey League. He has a good relationship with ownership and knows that market well.

But because of his experience, there's also reason to connect him with the Chicago Blackhawks.

You can look at every team in the NHL and find qualified management people but Gilman's stock is on the rise.
Pierre LeBrun went on to add that there could be a possible reunion with Mike Gillis as he could be Vancouver's incoming President of Hockey Operations.
So when you look at the Canucks looking for a GM, the Blackhawks looking for a GM, the Canadiens looking for a GM that can speak French, the Ducks looking for a GM, and in all likelihood the Flyers will soon be looking for a GM, Gilman is going to be spending a lot of time with Peter Chiarelli and Dave Nonis in interview waiting rooms.
The connection to Vancouver is obvious, and Gilman was considered one of the brighter minds of the Gillis Hockey Ops team, and he was one of the earliest scapegoats for the Jim Benning circus.
Here are some thoughts on Gilman from his last stint in Vancouver from
Canucks Army
:
When it comes to the club's handling of player contracts, resident "capologist" Laurence Gilman, who is the management team's "chief negotiator" and is "also responsible for the administration and application of the NHL Collective Bargaining Agreement and the development of the club's strategic salary cap plan," has been the driving force. Hiring Gilman away from Phoenix was one of Gillis' first acts as General Manager (Gilman was hired less than two weeks after Gillis was), and it has worked out to be inarguably one of his shrewdest personnel moves in Vancouver.
As for the Leafs side of all this, Gilman has been a bit of an enigma within the Leafs organization. We know his assignment was to the Marlies in previous seasons, and this year he had an elevated role which included the minor league teams and player development. He is the man behind the Kristians Rubins contract, so that could be a nice little parting gift for Toronto. Though considering his time in Vancouver was much more Pridham-esque, Gilman's potentially been rounding out his experience in Toronto, but also bringing a bit of established front office credibility to Hockey Ops department that sometimes gets treated like they are sitting at the kids table. Someone as highly touted as Gilman is bound to be missed, but it's not the worst thing for Dubas to have a friendly face kicking around the league, especially when that friendly face will be a seller at the deadline.
If Gilman does move on it will be interesting to see how things shuffle around the Leafs front office, but it seems likely that Toronto will stand pat with who they have until next summer when they can conduct a wider search from a more expansive list of candidates.