Leaflets: Giordano signing is a great start, defensive offer sheets, and what's next for Simmonds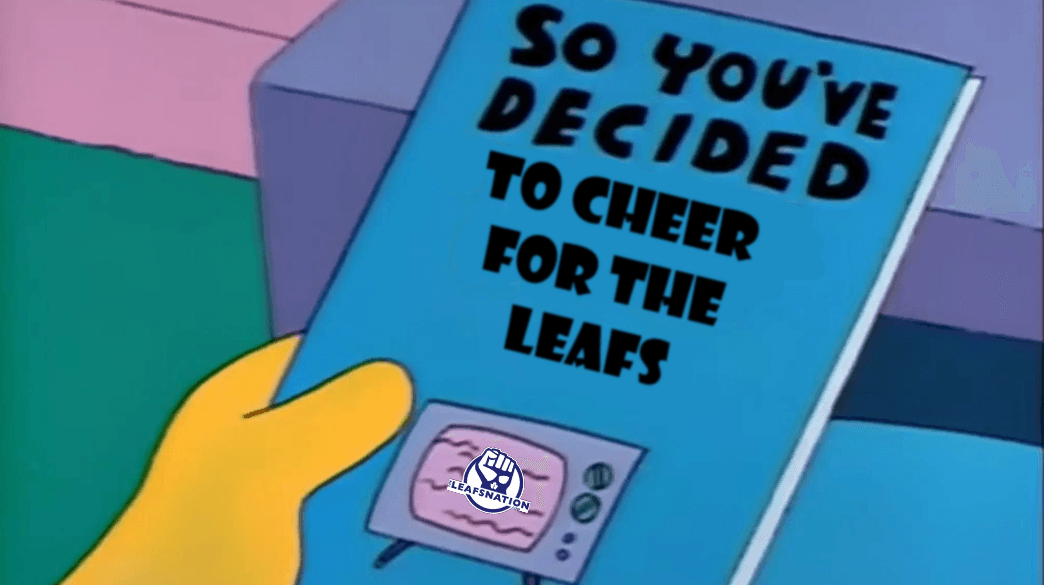 It's been a while since I've done a Leaflets post so rather than just simply doing one, I've decided to commit to this as a regular Monday thing going forward. Consider Leaflets a small dose of my correct bad opinions for you to get mad at. It seemed like it was going to be a quiet long weekend, but much to delight of everyone, Kyle Dubas showed he was hard at work getting a former Norris Trophy winner back at a bargain price, so let's start there.
The Giordano signing is impossible to hate
I immediately regret that assessment, as there is a pocket of Leafs fans outraged over Jason Spezza being around at all despite making league minimum and still putting together stretches of productive hockey. I am confident someone while emerge to teach us why Mark Giordano at two years for $800k AAV is bad, but for now let's focus on all the reasons it's good including when we last saw Mark Giordano a few weeks ago he still seemed like a perfectly capable middle pairing, or stellar bottom pairing option for the blueline.
So first off, this is a player at the end of his career signaling to his teammates that he believes the Leafs provide him the best opportunity to win. That it is enough of an honour to play for Toronto that he's willing to leave plenty of money on the table, and to other free agents it's a bit of a message that if they want to do a short term contract and push for a Cup, Toronto is the place to do it. All of those are the positives I take away from it.
If I'm going to reach for a negative it's that by getting Giordano at this great price Kyle Dubas might take it as an opportunity to be less ruthless in other regards. Maybe he now feels he can afford another year of seeing what Petr Mrazek can provide. Maybe he doesn't see Giordano as a cheap replacement for Muzzin or Holl, but someone he wants to bring back with them, these decisions seem easier to justify now, but hopefully we won't see that happen.
The Threat of Sandin and Liljegren offersheets
If waivers over the last couple of years has taught us anything it's that Kyle Dubas does have a bit of a target on his back from the old boys club of the league. And even if it's not particularly because of Kyle, the Leafs have always been a favourite target anyway and Sandin and Liljegren could be the next up in that regard.
Right now it seems likely the Leafs would very much like to get Sandin and Liljegren signed either short term in the sub $2M/yr category and likely doing so in a shorter term. Other teams, especially those with some cap space to burn can risk only being out a 2nd round pick and go for Sandin and/or Liljegren around $4M x 5 years. And if the Leafs match on one, it would be incredibly hard to do on the other as well. The idea of only getting a 2nd round pick for one of the organization's next top defensemen is a tough pill to take and should be prioritizing these negotiations. It also seems unlikely that either of them will come in as cheap as we'd like to see them at.
If I'm dropping tougher takes to deal with, if neither defenseman is signed by the draft, should the Leafs consider listening to offers on them? I want to answer know, but this could be a tough situation for the Leafs with some teams having plenty of cap room to be difficult.
No one is talking about Wayne Simmonds
There might not be reason to talk about Simmonds a ton at the moment, but with Simmonds getting scratched for the last five playoff games it seems like the Leafs might not see a place for him in the lineup anymore. Simmonds played 72 games and was affordable fourth line depth for the Leafs throughout much of the year, but saw his average time on ice drop from 11:59 in 2020-21 to 9:20 in 2021-22.
There are plenty of important things that Simmonds brings to the Leafs, and maybe a $900k fourth liner doesn't warrant a whole lot of questions about what's next for him, but I wonder if Simmonds, like Spezza is wondering if he wants to be back for another year in what looks like could be even more of a reduced role. It's also worth considering if it would be possible for the Leafs to easily accommodate Simmonds and Spezza in the pressbox at their combined $1.65M cap hit.
The reality of it though is that regular season is an absolute grind and the idea of carrying a bit of muscle might still be the way to go. Injuries will happen, and if you are going to have a character player, Wayne Simmonds is one of the best. He'll likely continue to be a fourth liner, but if Spezza returns, it will probably be more of a platoon situation between the two of them.