Leaflets: Tavares is just that good, missing Marner, and more…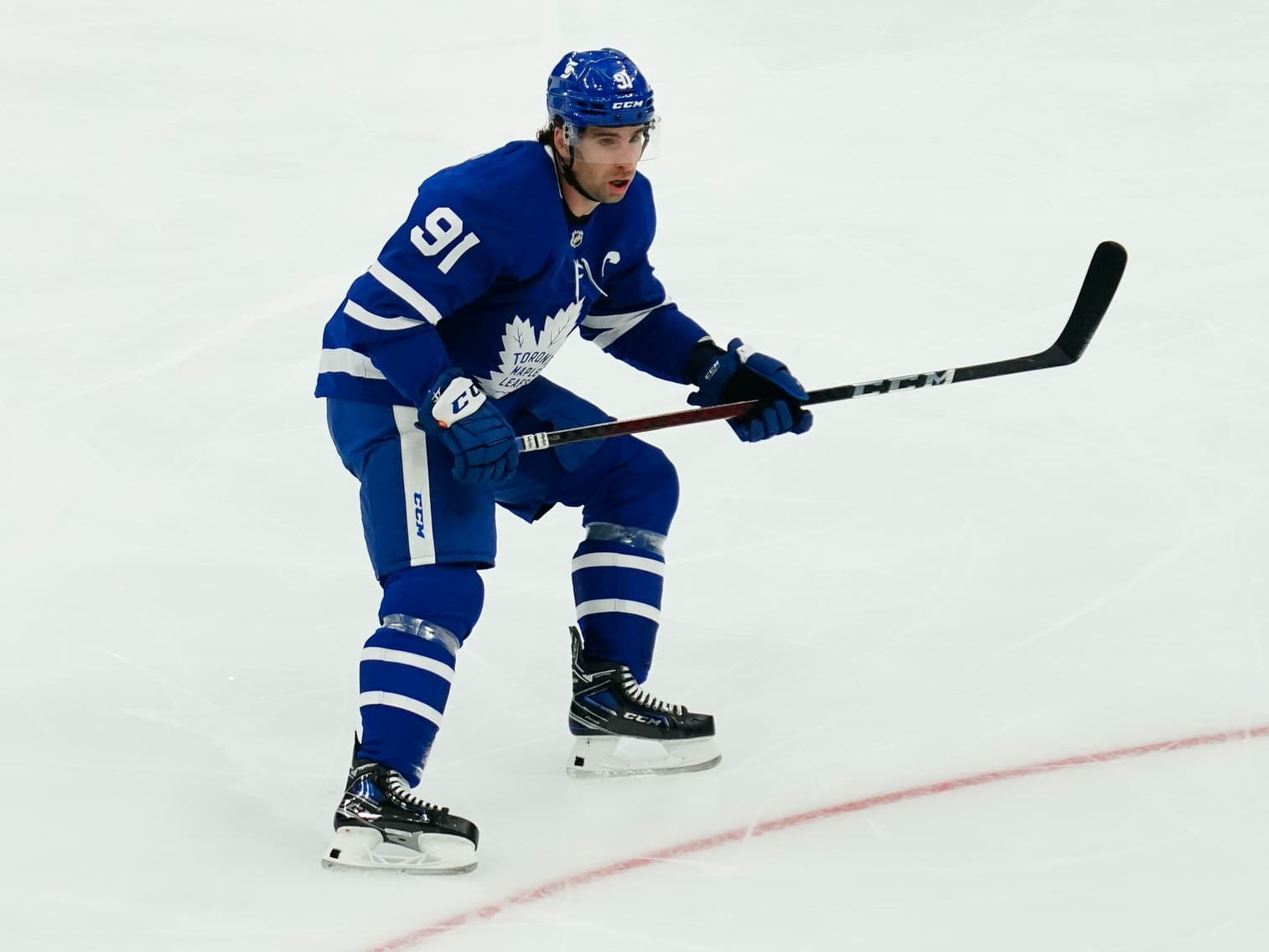 Photo credit:© John E. Sokolowski-USA TODAY Sports
The Leafs hot November has cooled somewhat in December. They win some, they lose some, and injuries are much more of a concern than they were a few weeks ago. The Leafs are coming down to Earth.
The good news on that is that Earth is decidedly not what the Leafs had going on in early October either, and everyone with the lukewarm take of Toronto not being as good as November or bad as October can now smugly feel justified.
Here are a few stray thoughts on the current state of the Leafs.
Fixing the Muzzin/Holl pairing seems like an excellent New Year's resolution
With injuries to Sandin and Dermott, and callups to Biega, Dahlstrom, and Rubins, it doesn't seem like there is anything that can immediately be done about Muzzin and Holl, other than continuing to give Liljegren his shot at a top four role.
The fact that Liljegren is already in that situation, we at least know that Sheldon Keefe is very aware that Muzzin has lost a step and needs a partner who can cover for his lack of footspeed, and that Holl's situation makes him no longer a viable top four defenseman in any situation.
My immediate thought when it comes to fixing the pairing is embracing the Sandin/Liljegren pairing and get them out there in the same situations you would use the top four defensemen in. It doesn't necessarily do much in the way of upgrading the Leafs, but means Muzzin plays less, which should help, especially since Sandin or Liljegren could also take over Muzzin's second unit PP duties as well.
As for Holl, well, as mediocre as Dermott has been this year, he's still an upgrade over Holl and the pressbox seems like the best place for Justin at the moment.
While it seems like trading defense at the time when the Leafs need to add defense is questionable, finding a way to get both Holl and Dermott out where they can upgrade over both of them seems like the best course of action.
Marner's absence has an impact
Marner's absence has led to a nice little bump on the Leafs powerplay, but that seems like a pretty incomplete look at what Marner brings to the Leafs.
The Leafs have taken a step back 5v5, and shorthanded with Marner out. His production at even strength and allowing both the Matthews and Tavares lines to thrive is important, and even if that is kind of bump might be achievable without an $11M winger, he's what the Leafs have and him not playing has creating some line combinations that at times have been hard to watch.
Throw in the fact that Marner is very effective at reading play through the neutral zone, and is a strong positional player in his own end, it's not surprising that we've seen some defensive collapses in the past couple of wins with Marner being out.
Now, that said, back to the powerplay. I've long believed that if there was one of the big four that didn't really have a place on the top powerplay unit, it was Marner. There is too much duplication between his role and Rielly's role, and frankly Rielly makes more sense as the powerplay quarterback. Putting Marner on the second PP unit when he returns allows Toronto to beef up what they can get out of it. With Spezza, Sandin, Kerfoot, and whichever of Bunting or Kase don't find their way onto the top unit, Marner can get a bit more out of that unit and eliminate the obvious choice of finding Matthews.
That being said, the Leafs do need to look at playing the heck out of the first PP unit and barely relying on the second unit at all. If that's the case, there just be a need to redefine Marner's role.
Tavares vs. 1C's of the NHL
Considering that there was a lot of digital ink spilled on how Tavares is on the decline, it very much does not seem to be the case at all this year. In fact it seems pretty safe to say that Tavares is back to being a second line center in name only.
Tavares is presently tied for 10th in the league in points (tied with Matthews, and 6th amongst centers.) He's tied for 13th in the league in goals (6th amongst centers), and this while being 39th in the league for ice time amongst centers.
Tavares is also in the top 30 for Goals For/60, Corsi For/60, and top ten in HDCF/60 this season out of NHL centers, and when it comes to points per 60, again Tavares finds himself 6th in the league out of centers.
By most measures the Leafs are incredibly blessed to have Matthews and Tavares as their 1-2 punch this season, and arguably at 5v5, the Leafs have the best duo in the league when you consider that Draisaitl and McDavid are more a power play duo, and often rely on Draisaitl playing the wing to have success at 5v5. Additionally while Kadri has been one of the top centers in the league, it has coincided with a slow start for MacKinnon, so the Leafs again find themselves in a situation where they are better on paper, if not in reputation.
The much anticipated return of Mikheyev
What a strange journey it's been.
First we had the trade rumour that Ilya wanted out of Toronto because he wasn't getting a big enough role. Then came the All or Nothing video showing that he had his moments in the dog house. Mikheyev seemed to have a strong camp, but then was injured just as soon as things were ready to get going. His former linemate from Russia, Kirill Semyonov, has come and gone while Mikheyev was out, and now Mikheyev steps in, very much capable of grabbing a top nine role and helping inform some of the roster decisions that will follow.
It's that last part that's the biggie. If Mikheyev can prove that he's still a fit in the Leafs top nine, either in creating the ultimate shutdown line with Kampf and Kase, or adding some speed to Tavares' line, or at least in the short term clicking with Bunting and Matthews until Marner returns, Mikheyev addresses a lot of needs, and we can comfortably enjoy the Leafs top nine, knowing that there's still a very serviceable group of Ritchie-Simmonds-Spezza-Clifford-Engvall making up the fourth line and at least in the short term, the press box as well.
If Mikheyev doesn't work out, then his $1.65M contract is something the Leafs will want to move quickly, as it's one of the pricer depth contracts after Kerfoot (not really depth anymore, and instead a reliable middle six option) and Nick Ritchie (who remains somewhat of a question mark).
The Leafs can certainly use a good cheap player, but they can also use some cap relief, and it will probably be over the next ten games that we see which one Mikheyev will provide them with.