Leaflets: Thoughts heading into training camp
Photo credit:Nick Turchiaro-USA TODAY Sports
It's been three and half months since we've been adequately disappointed by the Leafs, and it's almost time for some fresh hurt. How will the team wrong us this year? Will this be the year a concession stands worker injures Auston Matthews? Will @Mitch Marner be thrown in a Chinese prison during the Olympic break? How will the Leafs keep the hurt fresh, yet quintessentially Leafy? Training camp is our first step on this voyage, and while this entire year feels like it will be a wait and see for the playoffs kind of year, there are going to be important stories to pick up at the start of training camp.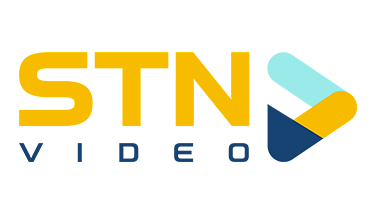 How will the Leafs adjust to Matthews not being in camp?
@Auston Matthews' decision to have surgery in August is potentially going to keep him out of the early on-ice work and preseason games to start training camp and while there doesn't seem to be any risk to him not being ready for the start of the season, the question remains about how do the Leafs get their lineup sorted for game one.
It will be interesting to see if the Leafs at least explore the idea of Mitch Marner with @John Tavares during that time, to see if that makes a bit more sense, and at the same time Toronto can see if @Alexander Kerfoot and @William Nylander continue to work well together or if the Leafs go all in on making sure the planned second and third lines get as much opportunity as possible to work together, and instead the first line wingers have to build some chemistry together in the absence of Matthews. It will also be interesting to see who gets work with top liners with Matthews out, whether Keefe will rely on @Jason Spezza in that capacity or whether @Adam Brooks will get the work, which might make it difficult for Brooks to compete for a potential fourth line job, but might make him a lock for being the 13th forward.
Gusev and Ho-Sang's PTO chances
Heading into camp I think there are two very different stories happening here, but both players are going to need to put in a ton of work to earn a shot in the Leafs organization.
Ho-Sang, in my opinion, is someone the Leafs are more comfortable taking their time with, and could even start the year on a Marlies contract until the Leafs are comfortable giving him a NHL deal. Again, this is based on things going well. Giving Ho-Sang a chance to establish his game at the AHL level would probably be the safe approach rather than putting a ton of stock into the preseason and camp, as well as it will allow the Leafs development team to continue to work with him and establish his fit within the organization.
As for @Nikita Gusev, I feel like his addition is in part because of the absence of Auston Matthews from the early days of training camp, and there is a need to have another offence first, top six player available to work with the Leafs group. As much as I'd love for Gusev to pan out because he has the potential to be a real steal, there is an uphill battle in him coming on board, and it almost seems dependant on @Nick Ritchie, or @Michael Bunting not working out as planned in top six.
Not knowing what the Leafs have in store line rush wise during camp, I think it could be interesting to see Gusev with either Tavares and Marner, or possibly with Kerfoot and Nylander to see what they can do as a group. In reality he might be getting more of a look on a sheltered scoring unit with Spezza or maybe we'll see a Russian line with Semyonov and Mikheyev.
For both Ho-Sang and Gusev it's difficult to see their paths to the Leafs. Arguably there are 19 forwards already keeping for the 12-14 NHL roster spots before factoring in Ho-Sang and Gusev. The competition is a good thing. The depth is a good thing, but I need to remind myself not to fall in love with PTOs.
Brennan Menell, NHL defenseman?
As much as Gusev and Ho-Sang are wildcards for training camp, I think Menell could be the biggest. While looking at Menell as defenseman who went and had success in the KHL and is now going to try and excel in the NHL playing that style, we're ignoring the fact that there were three solid years of AHL success that predated that, and there were barriers to Menell cracking the lineup on the right side of the Minnesota Wild blueline.
Those barriers aren't as strong in Toronto, and it seems like Menell will be competing with @Travis Dermott and Timothy Liljegren for the third pairing right side role, and that's something you could reasonably expect him to win, or fall into a platooning situation with Dermott.
Is a trade coming?
As it sits right now there seem to be a lot of Leafs players who are capable of landing bottom six NHL roles, but won't necessarily be a fit for the Leafs. Of the 19 forwards who will be competing for NHL jobs (not including the 2 on PTOs) it's really just Nick Robertson, Joey Anderson, and Kirill Semyonov who are waiver exempt. And given that the Leafs could choose to go with only 12 or 13 forwards, we're looking at the potential waiving of Adam Brooks, Pierre Engvall, Kurtis Gabriel, and Michael Amadio.
The last couple of those aren't going to stress anyone, and you could make a case for all of those players clearing, although Engvall might be a challenge. Where it becomes interesting is if players like Robertson, Anderson, or Semyonov force themselves into a lineup role, or if Gusev or Ho-Sang earn a spot out of camp as well. Now we're talking about making decisions on players like Mikheyev as well.
The fact that Mikheyev has requested a trade is also something that we shouldn't lose sight of, and neither is the fact that the Leafs are counting on good things from David Kampf, but he might not be able to deliver. If that's the case Toronto might find themselves needing to address the 3C position in some way early on.
Nothing here feels imminent, but it still feels like we might see a low key move at some point in the next couple of weeks. Probably another Leafs and Blue Jackets organizational depth swap.
Finally, cap space
If the Leafs were to go with what looks like the consensus picks for top 12 forwards, top 6 defense, and their two goaltenders, according to
PuckPedia
the Leafs have $1.2M in cap space left over. This means that Toronto is either going to carry one reserve player or attempt to accrue some cap room this year. Given the realities I've discussed above, it seems far more likely that there will be a player in the press box this year, potentially hanging out with @Michael Hutchinson if the league permits a taxi squad goaltender. While this isn't a ton of room, this seems like more flexibility than we've seen the Leafs enjoy in previous seasons.
The Leafs are also sitting at 47 standard players contracts, meaning they can sign three more players. That is also something that will factor in to things like whether or not sign players who are on pro tryouts, and Toronto might view it as being in their best interest to possibly lose one or two of their depth players on waivers if it can free up a contract.
With just two more days until the excitement of players being weighed, three until they are on the ice, and only five until an actual hockey game is being played, it feels like the long boring summer is over and the real pain can begin again.