Leaflets: Trading up/down at the draft, assistant coach shuffle, worse cap situations than the Leafs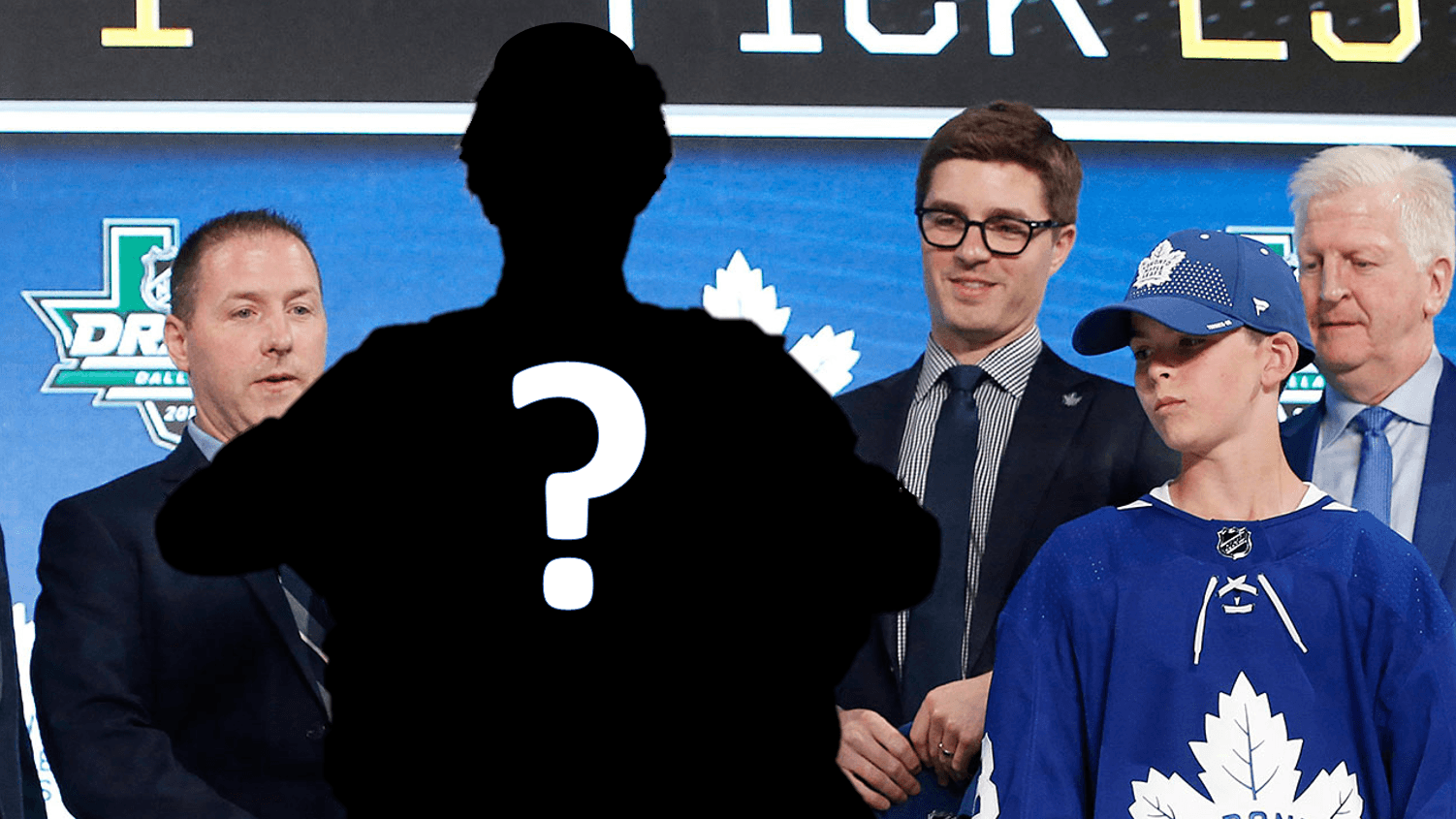 It's another week of Leaflets and we'll see if my takes evolve/devolve this week as we get further away from actual Leafs hockey and still have plenty of time to kill before free agency, the draft, and all the adjoining shenanigans make the Leafs relevant again.
Trading up vs. Trading down at the draft
The draft combine is wrapping up and with it the reactions to questions meant to disarm/throw players off guard, and other foolishness like judging players based on their wingspan. (I can already sense someone getting angered by me not caring about wingspan and crafting an important comment on why it matters, but the rest of us can all agree that person needs to calm down.)
Anyway, the combine usually marks the point in the calendar when it's socially acceptable to start caring about the draft, so with that, I'm going to take on one of my favourite topics and that is trading up or trading down at the draft.
The Leafs have a lot of trading down on record under Kyle Dubas. In his early days with the Leafs he made his fondness for Bellichicking the draft quite clear, and while it's probably still more on Hunter than Dubas for winding up with Dermott over Konecny in one of those scenarios, the Rasmus Sandin trade down experience was far more positive.
Anyways, I'm not here to talk about the merits of trading down because Leafs fans are pretty clear with them already. The player you want is still available, you'll get him later, you pick up someone else in the process. Cool.
This year, I'm thinking the Leafs need to consider going the other route and that is looking to trade up in the draft, specifically to try to grab a player they believe is NHL ready and exploit the advantage of tucking a strong player on an entry level contract into their lineup. I'm not going to pretend to be a draft expert, I still need another week of reading draft guides and watching youtube highlights before I'll be there, so I don't know who specifically the Leafs should be targeting, but I will say that the Devils floating the second overall pick is intriguing, and a team like the Blue Jackets having two picks within the top 12 is potentially something worth exploring, as the Leafs and Jackets have certainly made deals in the past.
What it's going to cost is again a lot to speculate on, but potentially the Leafs are also shedding some salary in the process and putting themselves in a better situation for free agency while also doing right by their roster.
Interest in Spencer Carbery
Spencer Carbery, Maple Leafs assistant coach: The Leafs hired Carbery last July after he was named AHL head coach of the year with Hershey. I'm told the Capitals were ready to pay him a handsome salary — at least AHL-wise — to keep him, but Carbery chose to join Sheldon Keefe's staff in Toronto and all he did was coach the Leafs' power play to No. 1 in the NHL. I don't know if he will get outside calls this summer or not, but when you talk to people around the league, they say it's only a matter of time. For example, I wonder if Detroit GM Steve Yzerman comes calling as part of his due diligence in his head coaching search.
Losing Carbery certainly wouldn't be ideal for the Leafs, as a big part of what went right for the Leafs this year was having two very strong assistants come in and correct the Leafs special team woes and get things on track. It's very possible that the Leafs want to see if Carbery is the next big thing as well, and I'm sure the deep pockets of MLSE have him locked in that he's not going anywhere that isn't a head coaching gig.
That said, I guess he's someone we need to be concerned about losing. The upside is there are always other interesting names out there, and the LeBrun article is littered with potential replacement options as the Leafs can pay more competitively for support staff than other teams too.
It's worth considering that the Leafs might want to explore the idea of bringing in a new coach with some fresh ideas in some capacity just for the sake of pushing themselves forward. Maybe that takes the form of a change behind the AHL bench, although Greg Moore seems to have the support of Ryan Hardy.
Leafs cap hell is more of a cap purgatory
There are at least ten teams in the NHL that are worse off cap wise than Toronto heading into the offseason. Hilariously one of them is Montreal, and others like Tampa and Vegas always appear to be completely screwed and then pull off a series of small miracles to be the most actively improved teams in the offseason.
On the other side of it, there are 10 teams or so that appear to have plenty of money to spend, although how much teams like Arizona and Ottawa will spend is always open to debate, but does leave them in a prime position for dumping contracts as long as there isn't a no trade clause attached to that player.
The Leafs fall in the middle. Their situation could be better, they can't go big game hunting, but a creative GM will find a way to improve their team, and it will be interesting to see what Toronto can do with that.
One of those teams that do appear to have money to burn is the New Jersey Devils, and with that also being a team dangling their 2nd overall pick, they are worth placing a call to.
One of the most significant ways of upgrading a team seems to be by letting other teams dump their contracts to get cap compliant as well. If the Leafs want to make moves that put them in a situation to let teams like Vegas offload their contracts on Toronto at a discount, after moving out their players at a better return, the Leafs could upgrade nicely.
Basically, my argument is that the Leafs need to start the summer by aggressively creating cap space, and trusting that there will be plenty of opportunities that present themselves to make out their cap by September.
POINTSBET IS LIVE IN ONTARIO
PointsBet Canada has officially launched in Ontario! Get a $25 free bet just for 
signing up right here!