Leaflets: What about Bob(rovsky)?, draft thoughts, and more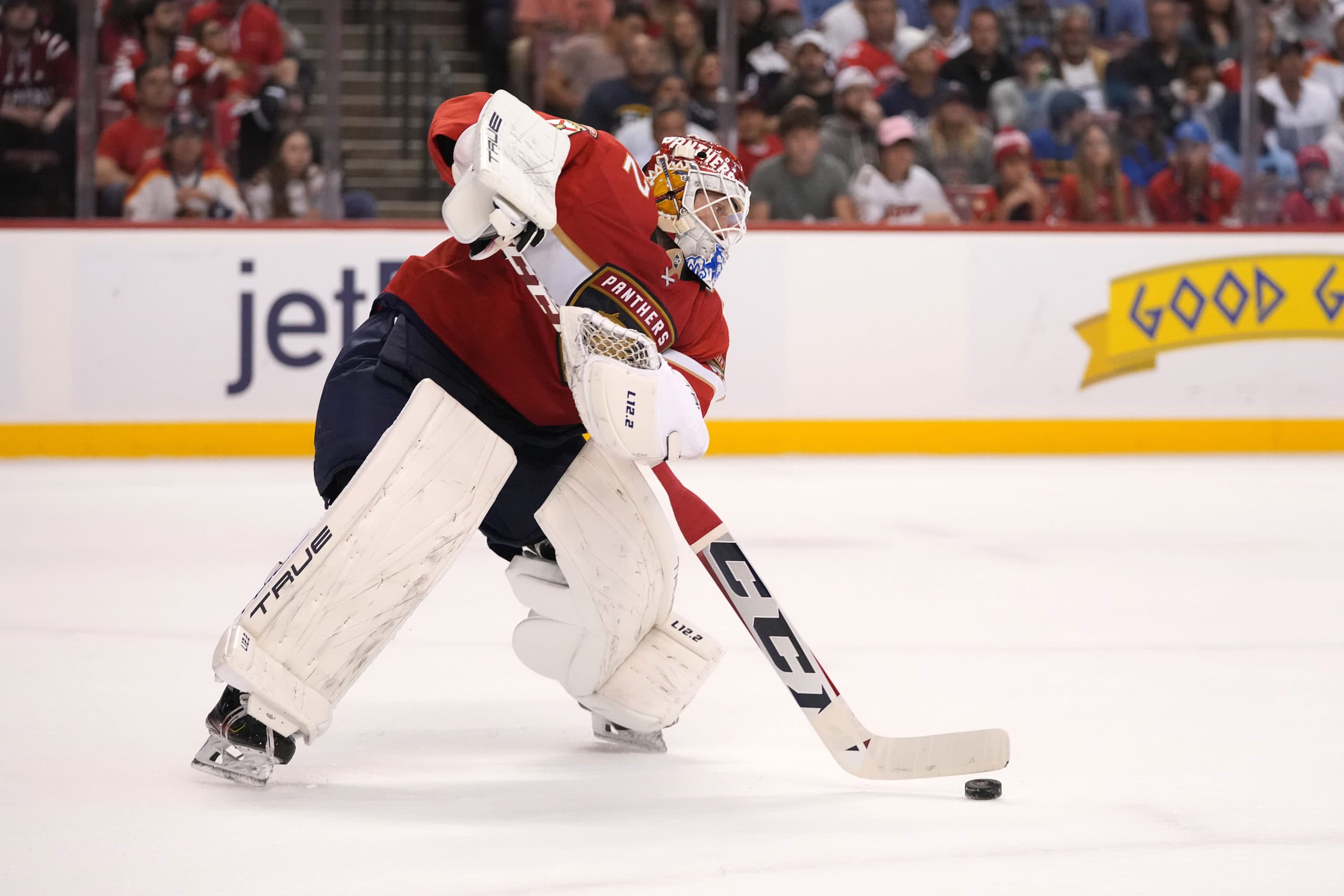 Photo credit:Jasen Vinlove-USA TODAY Sports
This is the week. Big stuff will be going down around the NHL and with the Leafs in need of two goaltenders, Toronto has no choice but to be in the thick of it. Today is the deadline for qualifying offers, it's the last day to put someone on waivers for buyouts, and we don't have a Leafs prospects camp roster yet. That's a lot of stuff to tide us over until free agency opens on Wednesday.
The idea of Sergei Bobrovsky as an option seems less crazy
I don't know if Florida has made their peace with the idea of sticking it out with Bobrovsky, but with a tough salary cap situation in the sunshine state there is a very real possibility that the Panthers will try to clear what they can with Bobrovsky's contract. While it's unlikely that the Panthers will be unloading Bobrovsky within their division, I submit to you that Bobrovsky might not be a bad option for the Leafs as a trade option from the third party involved.
Bobrovsky as a $10M AAV goaltender for 4 years has very little appeal. Bobrovsky if he can be brought down to around $5-6M he starts looking like a suitable option, one that has a better recent track record than Murray or Gibson.
Bobrovsky was also developed by Ian Clark, the goaltending coach that oversaw the Leafs new goaltending coach, Curtis Sanford. Perhaps any familiarities from the coaching methodology will help get Bobrovsky back closer to his Blue Jacket level of performance, though a significant performance rebound can be a lot to ask of a 33 year old.
It seems like if something was going to happen with Bobrovsky it would have needed to happen already, as Florida would also find themselves in the very limited goaltending market or committing to putting a lot on Spencer Knight for next season. So it's probably not worth giving a whole lot of thought, but I'd still consider Bobrovsky as an outside possibility when we talk about the bizarre goaltending market.
Underwhelmed by the Leafs draft showing
All and all when it comes to the picks the Leafs made, I'm pleased with what they have to show for it. Two centers with some promise, a bit of a steal in Nick Moldenhauer from a program the Leafs trust, an under-the-radar Russian that by the numbers could be a surprise, and a goaltender that looks like an incredibly savvy pick overlooked by everyone in their draft reports. The Leafs swung for the fences, got their guys, and lost Mrazek in the process. It wasn't a bad time.
That said, the Leafs don't find a standout top prospect, didn't use the time to address any holes on their roster, and still have Alex Kerfoot and Justin Holl kicking around when it seemed like selling both of those players wouldn't have been too difficult.
From Dubas himself, he shared that he had numerous conversations with his peers over the weekend, as one would expect, and that keeps the possibility of things developing over the next couple of days, but the holding pattern of sitting on cap hits lingers and the Leafs talent pool is still not improving in a fashion that would see top prospects hitting the NHL at the same time Toronto faces the cap strain of raises coming for the big four Leafs in coming few seasons.
The "second" goaltender
With it very much looking like the Leafs will be taking a chance on Matt Murray as part of their tandem next season it seems like there will be a lot more importance put on the second goaltender the Leafs will need to bring in as well.
Initially and to some degree still, I would have thought that Eric Comrie was the right choice for the Leafs in net, but if the Leafs go with Matt Murray the "wildcard" or "swing for the fences" goaltender is already covered off and there is a need to possibly consider more of a stable, "average" option that might not blow anyone always but can give the Leafs reliable starts in the 30-50 game range.
From a workload perspective that might mean looking at guys like Martin Jones or Kevin Lankinen. From a stability perspective that could mean talking Braden Holtby into playing this season or pursuing someone like James Reimer or Antti Raanta or if he does in fact come available, Cam Talbot.
Buyouts to watch for
It seems like buyouts might not emerge the way they have in the past now that teams are building rosters out of taking on bad contracts from other teams in exchange for considerations, but one team to keep an eye on will be the Blackhawks. The Blackhawks will want to have the maximum amount of cap space to trade for other teams' bad contracts, and presumably, two of their future salary retention spots are being saved for Patrick Kane and Jonathan Toews. If they want to make some more room, buying out Tyler Johnson and Brett Connolly gives the Hawks $3.5M more to play with this summer and for teams like the Leafs, the addition of Connolly and Johnson to free agency is at least a little interesting, as Johnson could be a second line option if he's not looking for too much money.
An offer sheet to consider
A player I think could be a strong bottom six option for the Leafs and helps make up for some of the speed Toronto is losing with the departure of Ilya Mikheyev is Ryan McLeod of the Edmonton Oilers. I wouldn't think there is a need to do anything absurd here and it might end up being something quickly shot down from the Oilers given the relatively small cost, but giving McLeod a one year, $2.1M offer only runs the risk of costing the Leafs a third round pick, and is at somewhat enticing to McLeod in that it gets him a more significant raise that he's probably being offered in non-arbitration eligible contract negotiations, gives him the chance to qualify at a higher amount next season, and gain arbitration eligibility. If the Oilers decide to match, well, you've at least made things a little bit more difficult for a team that seems to be competing with Toronto for a lot of the same free agent targets.
Finally, the Sandin watch
The Leafs still haven't made any progress on an offer sheet worry of their own and you'd have to think that if Rasmus Sandin was willing to take anything close to the Liljegren contract it would have happened by now.
The Leafs aren't going to be looking to lose him for a 2nd round pick, and if the hold up is that Sandin wants a long term contract the Leafs really can't afford to give him one. More and more it seems like Toronto should prepare for the possibility of a trade as losing him for a 2nd round pick would be unacceptable.
There's a lot the Leafs could address if they move on from Sandin and his departure could be the path to fixing the goaltending situation in a more substantial way.