Leafs acquire Big Save Dave from Calgary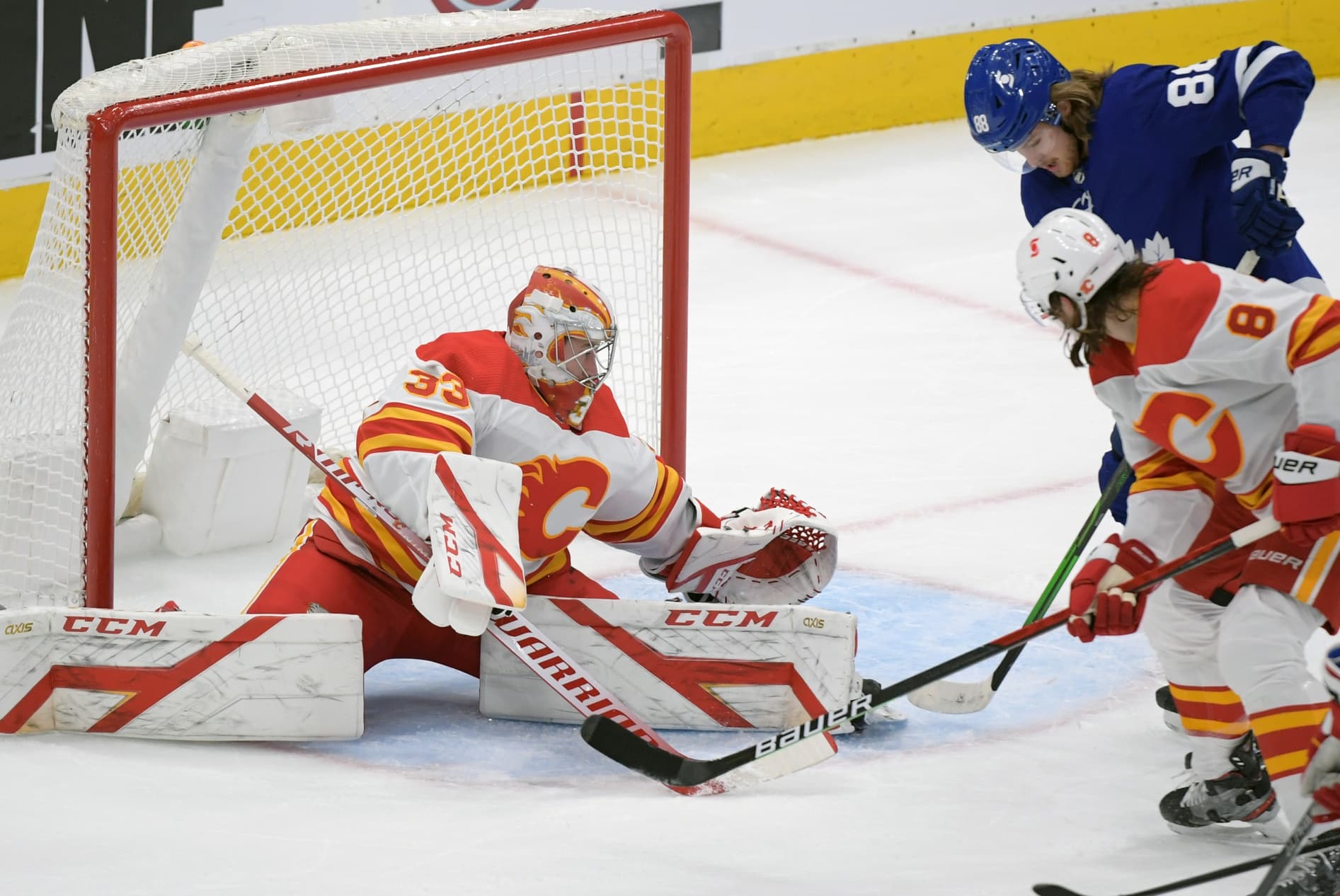 Photo credit:Dan Hamilton
For all the talk about how the Leafs were staying the course with the Campbell/Andersen/Hutchinson trio, we can now say we were mislead…
A third round pick is a reasonable price for a solid NHL goaltender, not too high, not too low, but for anyone hoping for Linus Ullmark or Chris Driedger, David Rittich is a step down from that calibre. For anyone hoping for the returns of former Leafs, James Reimer or Jonathan Bernier, well, you're out of luck too.
The salary retention is a big part of why the Leafs paid a 3rd, although it's a 2022 3rd (you know, when the draft is good again.) The cap hit is the same as the hit on Nick Foligno and it now appears the intention is to shut down Andersen until playoff time.
Rittich has held his own in tandems over the previous two seasons, actually picking up the majority of starts during that time. His career .908 save percentage is serviceable enough that he'll do fine on the Leafs, and if 50% of his $2.75M salary was retained the Leafs should be able to accommodate him on their roster, especially if Andersen is moved to LTIR or shipped out to make room for the deal. The most part of consideration of Rittich is that there isn't a single day of quarantine time attached to acquiring him. The Leafs can bring him in right at the deadline if needed, and with two weeks out until the trade deadline, and the lack of hesitation of going to Hutchinson at the moment, the Leafs can likely wait for a more definitive outlook on Andersen.
It certainly seemed to play out exactly like that.
Rittich is currently sitting on a .904 save percentage, but that has largely been helped by his .944 save percentage in four games against the Leafs. He's been decidedly less good against other North Division opponents. Hopefully that turns around in the coming weeks, as he steps into a backup role behind Jack Campbell.