Rumours: Back pocket goaltenders for the Leafs and is this the calm before the storm?
It's been as quiet as it's been in weeks on the Leafs rumours front, and I'm sure that comes as welcome break to many of our readers who are tired of the rampant speculation, and suggested improvements that come with this time of year. I admit I get that. It's tiring to write about every name that comes up, and admittedly when we get excited about speculating on someone it's hard to make the case for breaking up a Leafs team that's sitting at the top of their division, doesn't have a ton cap wiggle room, and has prospects we'd rather not see shipped out for a modest chance of improvement.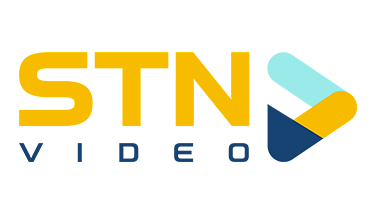 While I get that notion, I'd also argue that there is something to learn from the Tampa Bay Lightning last season, who swung for the fences on players that might not seem like the biggest names, but without question @Blake Coleman was a valuable add for them. Much more debatably the Lightning also got what they wanted out of players like @Zach Bogosian and @Barclay Goodrow as well.
Another more extreme example might be when the Blue Jackets blew up their draft for two seasons in order to finally move their team beyond the first round of the playoffs. Going all in on @Matt Duchene, @Ryan Dzingel and others might have looked crazy, but it gave the Blue Jackets their best chance at doing something they had never done before. There is something admirable in that kind of swinging for the fences approach, but the risk adverse side of me would still rather see Kyle Dubas attempt something like that with a bit more restraint.
The Leafs find themselves in a situation where any player they remove from their roster at this point would require waivers to be sent down. So the idea of adding depth would require them to either acquire waiver eligible players or players who have already cleared waivers and are in the AHL or on a taxi squad. Any additions the Leafs make to their core roster require them to waive a value add player and hope that they will go unclaimed. Toronto can play a game of chicken with the league and trust it's goodwill to not claim a player like @Jason Spezza, but as the playoffs approach I would think that Dubas would be pushing his luck in trusting that other GMs will let him get away with it.
The lesson to be learned here are some tough decisions are coming with the lineup card, even if the Leafs don't need to move a roster player to bring in an asset.
The Closest thing we have to a rumour…
Plenty of mystery surrounding Frederik Andersen's status, with Toronto coach Sheldon Keefe saying last weekend the goalie is undergoing "different evaluations," and his return is not imminent.

Here's the best info I can find: The Maple Leafs do not believe — as I write this — that Andersen's injury is season-ending. They are not eager to eat their precious cap space on another netminder unless they absolutely have to. I do suspect GM Kyle Dubas has a move or two in his back pocket, and is waiting until the numbers work — or something else drops on his lap.
Following a night where @Michael Hutchinson did an adequate job of holding the net while @Jack Campbell sat out to recover from having a couple of consecutive starts following his time off from injury, we are once again dealing with the mystery of @Frederik Andersen's injury and it's scope. If Andersen is held out until he is fully healed it is very possible that the he is the Leafs best goaltending option, or at least the Leafs second best goaltending option after Jack Campbell rather than seeking out affordable replacements from around the league. With @Darcy Kuemper hurt, @Jonathan Bernier hurt, and @Juuse Saros seeming unavailable, some of the best available goaltending options from selling teams are unavailable.
That's not to say that there aren't options at all, and some that would potentially be better than a couple of the goalies I've previously mentioned, but again the Leafs would be hoping that @Petr Mrazek returns from his injury before the trade deadline, and that Carolina would part with him or @James Reimer. There is @Devan Dubnyk on the Sharks, who could be an interesting option, but again, he comes with as many question marks as a semi-healed Andersen.
The list of goaltenders is actually fairly long is you want to start including some of the more questionable options, but the reality is if the name of the game is waiting and seeing what happens with Andersen, the goaltender that Dubas could be keeping an eye on is @David Rittich. Rittich has held his own in tandems over the previous two seasons, actually picking up the majority of starts during that time. His career .908 save percentage is serviceable enough that he'll do fine on the Leafs, and if 50% of his $2.75M salary was retained the Leafs should be able to accommodate him on their roster, especially if Andersen is moved to LTIR or shipped out to make room for the deal. The most part of consideration of Rittich is that there isn't a single day of quarantine time attached to acquiring him. The Leafs can bring him in right at the deadline if needed, and with two weeks out until the trade deadline, and the lack of hesitation of going to Hutchinson at the moment, the Leafs can likely wait for a more definitive outlook on Andersen. No matter what, I think we can all agree that @Jonathan Quick is a bad idea.
Here are a couple of other recent posts exploring Leafs goaltending trade options: