Leafs aim for 10th straight victory vs. Detroit: Leafs Tailgate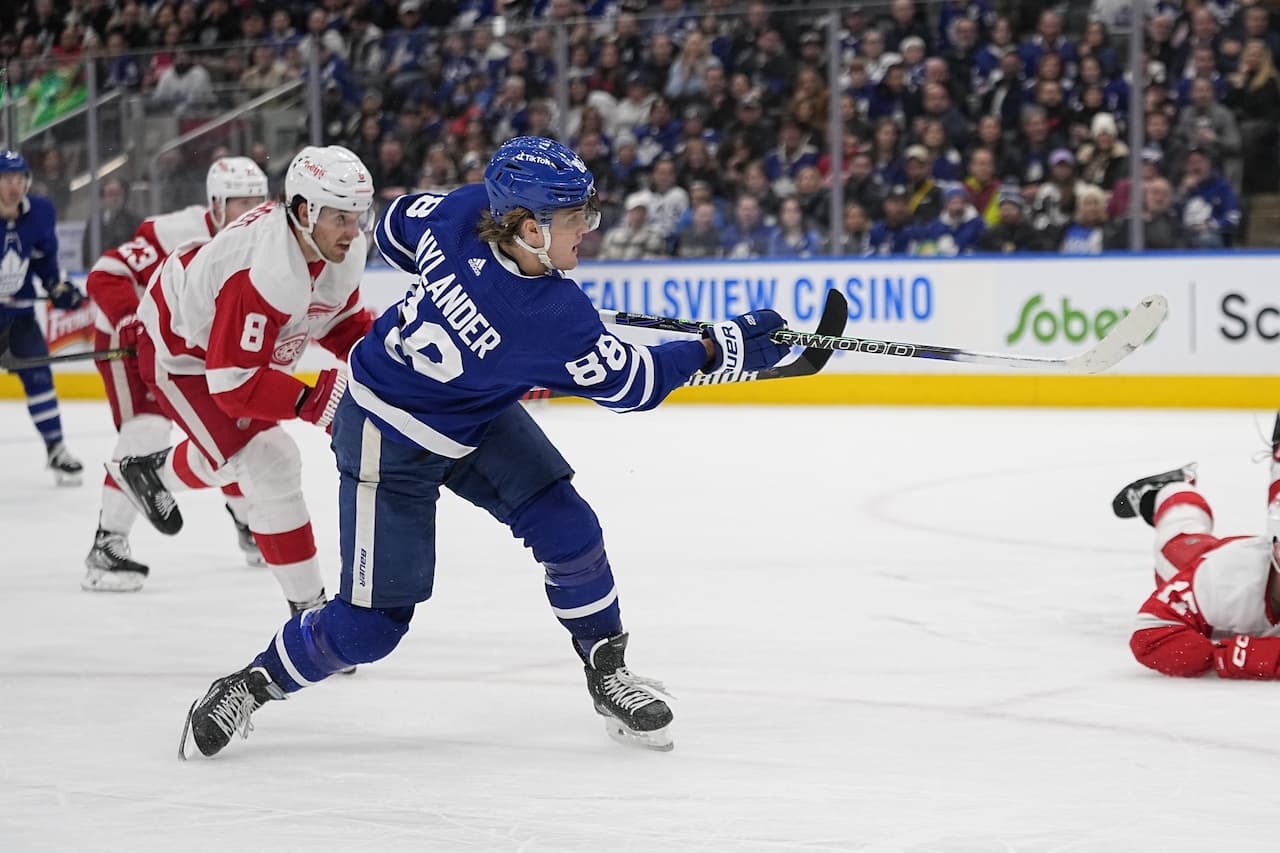 Photo credit:John E. Sokolowski-USA TODAY Sports
For the second time in five days, the Leafs and Red Wings will collide tonight, this time from Little Caesars Arena in Detroit.
On Saturday night in Toronto, John Tavares scored twice on route to a comfortable 4-1 victory. Not only has Toronto taken both meetings so far this season, but they've actually won nine in a row overall against Detroit. The two sides will finish off their four game season series on April 2nd at Scotiabank Arena.
The Leafs, who edged Nashville 2-1 at home last night, will be gunning for their fourth straight victory. Furthermore, they're 5-0-1 in the second game of a back-to-back this season.
This will be game two of three on a mini home stand for Detroit. They opened things up with a crazy 7-5 victory against Winnipeg on Tuesday night.
18 points currently separate the Leafs and Wings in the Atlantic Division standings.
TIME: 7 PM ET (TSN)
STARTING GOALIES:
TOR Ilya Samsonov – CONFIRMED (12-3-1, 2.29, 0.916, 2 SO)
@
DET Ville Husso – CONFIRMED (13-8-5, 3.03, 0.901, 3 SO)
PROJECTED LINEUPS:
THREE STORYLINES:
CAN SAMSONOV CARRY THE TORCH?
Since being embarrassed 5-1 a week ago against Seattle, the Leafs have surrendered four goals in three games. Of course, Samsonov kicked things off with a solid 22 save performance against Detroit on Saturday night. And then, Matt Murray followed suit on Sunday in Philadelphia and last night against Nashville. All in all, it looks like Toronto is starting to turn a corner again defensively, which has been great to see considering that ugly two-week stretch in mid to late December. It's a long season, folks.
AUDITION FOR TYLER BERTUZZI?
For starters, Bertuzzi's been linked to the Leafs for a few seasons now. The 27-year-old power forward, who's slated to become an unrestricted free agent at season's end, returned to the lineup on Tuesday night after being out of action since November 30th with a hand injury. When he's on his game, he's exactly what Kyle Dubas could be in the market for. He's big, strong, tough and has some quality upside offensively. Personally, I think he would add a different look to Toronto's already potent top-six. If he's made available by Stevie Y, I'm sure they'll sniff around on him.
DADS' TRIP
Out for a rip. The 2023 Leafs Dads' Trip is off and running. Without question, they're going to be fired up. That said, it's important to stay composed and within themselves. I know they want to put on a show for Dad, but let's not reverse the substantial progress made the past few outings, okay? These trips must be so memorable; they look like a blast.
BETTING:
(As of Noon EDT)
Prop Play:
William Nylander Over 3.5 SOG