Leafs aim to sweep four-game road trip: Leafs Tailgate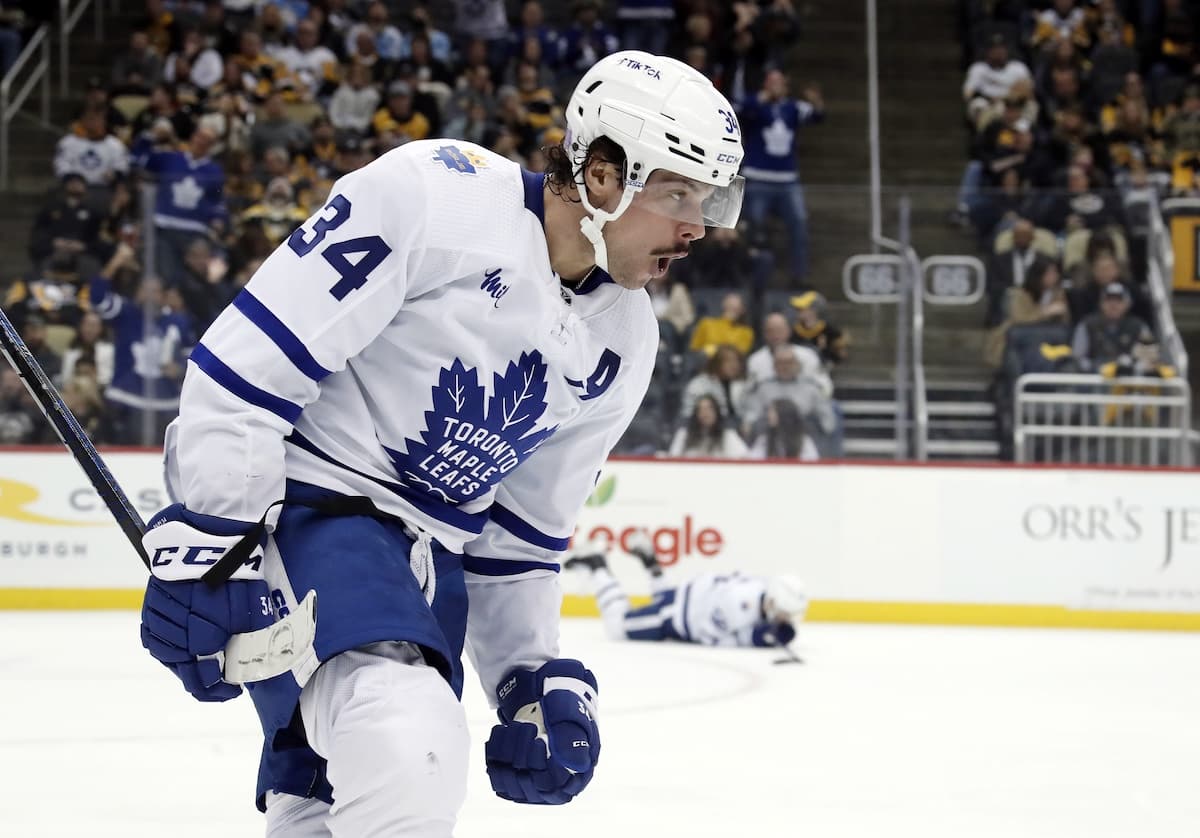 Photo credit:Charles LeClaire-USA TODAY Sports
A pair of streaking teams are set to collide in Motown.
With a win tonight in Detroit, the Leafs (13-5-5) can sweep away their four-game road trip and extend their point streak to nine games (6-0-2).
Back on Saturday night, Toronto won its third straight, 4-1, over the Pittsburgh Penguins. Auston Matthews notched a goal and two helpers. After a 4-4-2 October, the Leafs are 9-1-3 in November. There's no other way around, they're on complete fire right now.
Not to be outdone however, the Red Wings (11-5-4), who had a monster offseason, are living up to expectation so far. They're coming into tonight's game on a four-game win streak and a five-game point streak (4-0-1).
This will be the first of four between Toronto and Detroit this season, the Leafs took all four meetings in 2021-22.
Time: 7 PM ET (Sportsnet)
Starting Goalies:
TOR Matt Murray – CONFIRMED (4-1-1, 2.51, 0.921)
@
DET Ville Husso – CONFIRMED (9-2-3, 2.39, 0.919)
Projected Lineups:
Three Storylines:
BE READY
As noted, this a different Detroit team from year's past. Unsurprisingly, Steve Yzerman has done a tremendous job of stockpiling talent and it looks like the Red Wings are on the upswing once again. With that in mind, it's imperative for Toronto to have another hot start, something they've been very successful with lately. The Leafs have scored first in six of their past seven outings. When they play with the lead, they're very difficult to beat.
KEEP ON KEEPING ON DEFENSIVELY
If you remember last year, the Leafs got into some crazy and chaotic high scoring affairs with Detroit. Honestly, saves were optional. Furthermore, the most impressive thing about this November run has been the team defence, especially with Rielly, Brodie and Muzzin all out of the lineup. The Leafs just need to continue doing their thing defensively, everything else will fall into place. They're playing with so much confidence and swagger right now, I'm enjoying watching them again. October is a distant memory, my friends.
MITCH MARNER
Aside from maybe Jason Robertson, is there a hotter player in the NHL right now? Marner wasted no time on Saturday extending his league high point streak to 16 games, tonight he'll gun for No. 17. And make no mistake about it, there's no coincidence that the Leafs are streaking at the same time as Marner is. They go hand and hand. Keep the good times rolling! When Marner's playing like this, no one can stop him. The sky's the limit.
BETTING:
(As of Noon EDT)
Prop Play: