Leafs assign Erik Källgren to the Marlies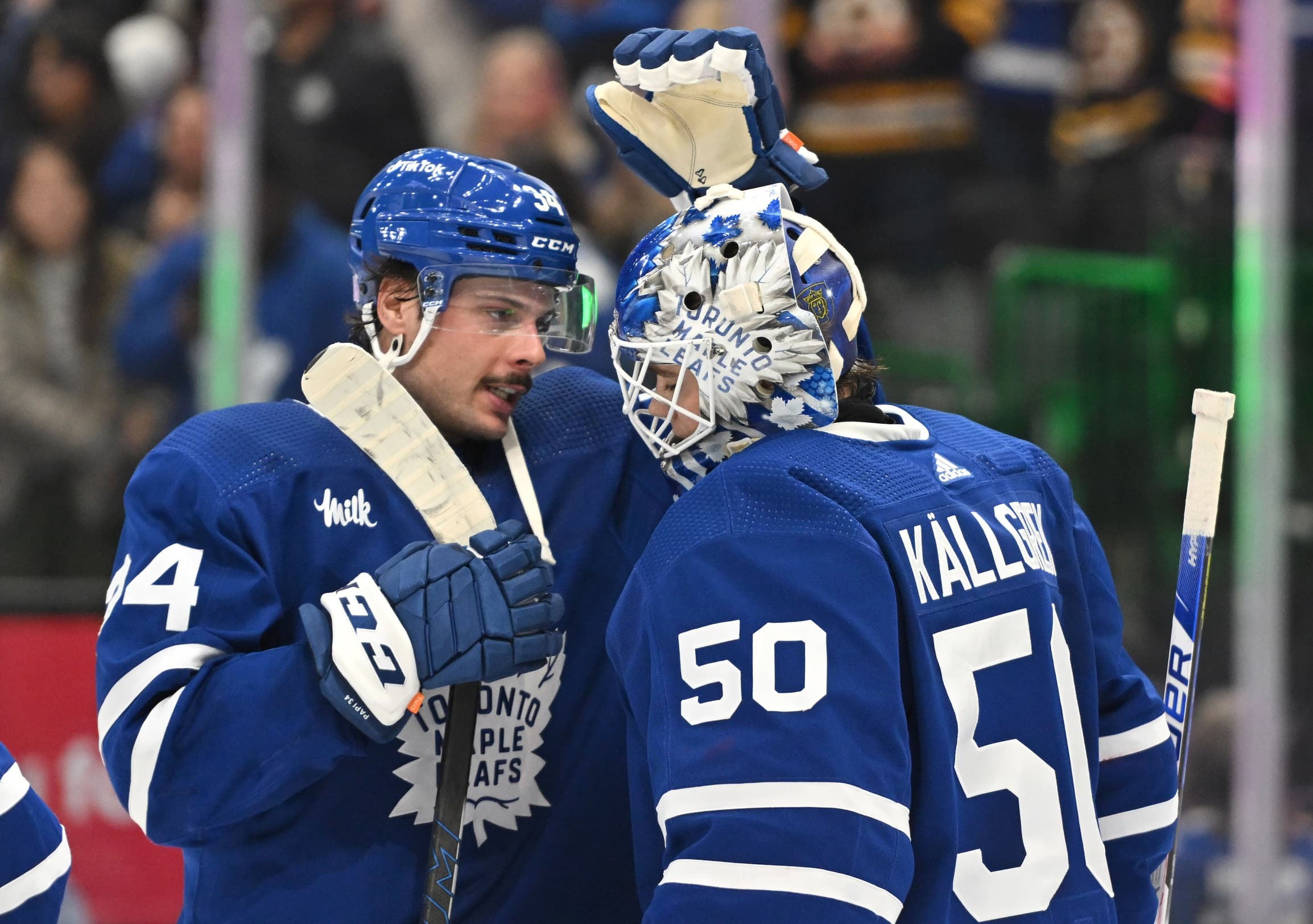 Photo credit:Dan Hamilton-USA TODAY Sports
All good things must come to an end, all mediocre things must come to an end too, and the Leafs experienced the latter with the assignment of Erik Källgren to the Marlies.
Now I don't want to sit around taking shots at Erik Källgren, as most of them will go past him anyway, but instead, I want to say that he was actually quite serviceable in his role with the Leafs. He managed a .898 save percentage, and his goals saved above expected/60 was -.064, a pretty solid number for a third string option, and taking on 10 games (9 starts) in the NHL by the end of November is a lot of work sooner than should have been asked of him. He presently leads the Leafs goaltenders in starts and games played, and that in many ways makes the Leafs record all the more impressive.
Källgren's 3-2-4 record does show why the return of Samsonov to the Samsonov/Murray tandem is important though. The Leafs' two NHL goaltenders have an 11-2-1 record between them, and with two high-performing goaltenders working in tandem and handing each other the net whenever someone drops into a cold streak sets up the Leafs to take a run at an even more favourable playoff seeding.
With Källgren returning to the Marlies he's joining what is a temporarily crowded crease. Keith Petruzzelli who was close to seeing an NHL game is still there, although he's struggled since sitting on the Leafs bench and might need some time back in Newfoundland. And the Leafs have recently had the return of Joseph Woll, still a developing goaltender prospect worth considering. Cavallin and McKay are presently the Newfoundland options, and with a now fully stocked professional goaltending depth chart it will be interesting to see if the Leafs either loan a goaltender out to another AHL team or if they play it safe as history has shown injuries will happen.
Heading into a weekend with games on three consecutive nights for the Marlies, there is no reason why all three of their current AHL goaltenders couldn't have a start.
The move frees up $750k of cap space, though with Samsonov coming back and there isn't an additional roster space available. Källgren is waivers exempt throughout this season.
As for Samsonov, he gets his first start since November 5th, and it's likely Sheldon Keefe looked at the schedule and found the Sharks to be the best opponent to ease Ilya back in with. Without back-to-back games in December, it will be interesting to see how Keefe manages the split between his two goaltenders, as workload shouldn't be an issue.