Leafs bargain wingers, praise for puckmovers, and the value of organizational knowledge: Leaflets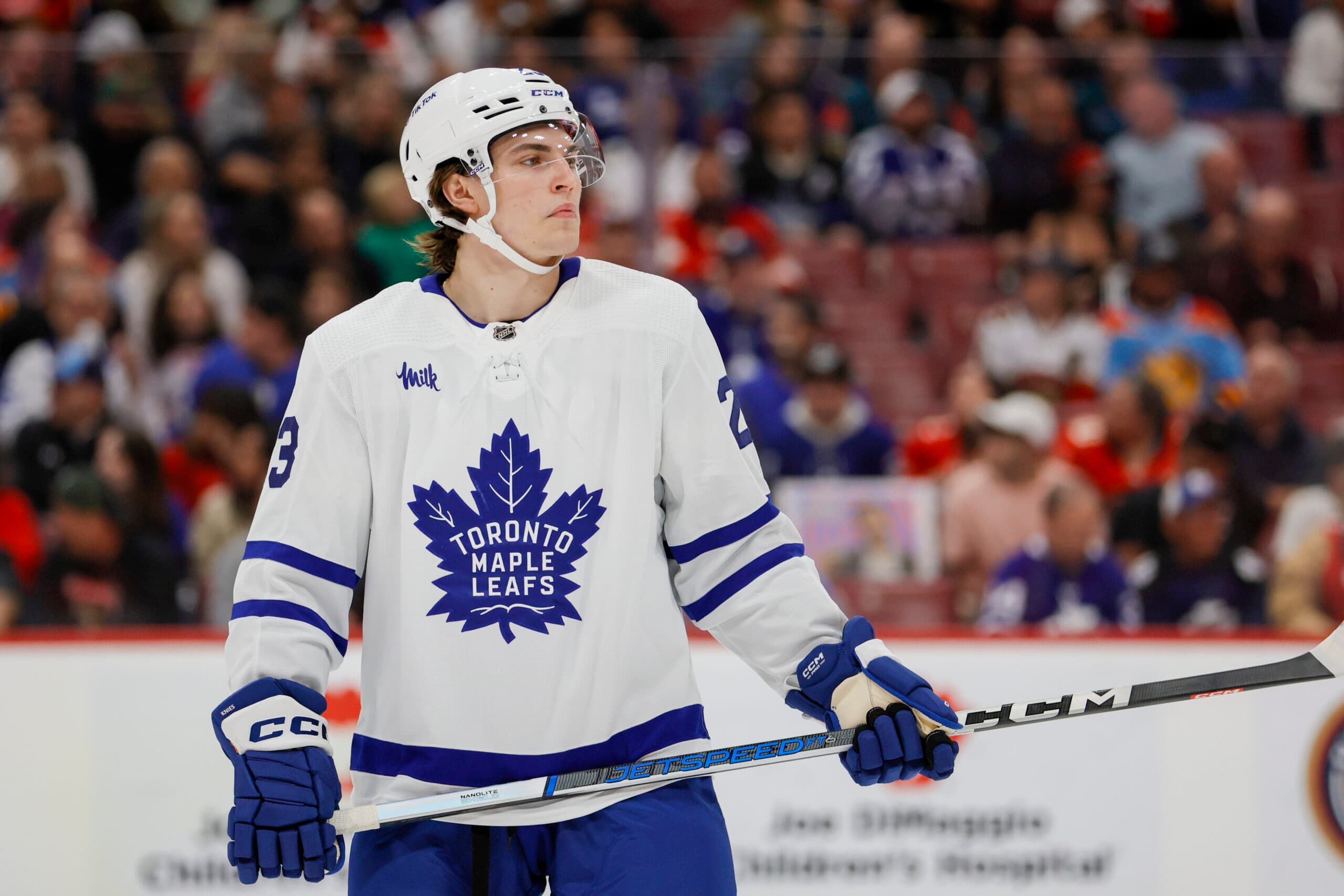 Photo credit:Sam Navarro-USA TODAY Sports
Tonight is game three, the first game in Tampa and in order for the Leafs to advance they now need at least one win on the road. Their best chance is getting it while Hedman and Cernak are either still out or at least borderline healthy enough to play. You'd hope to see the Leafs take advantage of the situation a little, but when have we ever seen the Leafs do anything the easy way?
Here are a few other stray Leafs thoughts to get you through gameday.
Discount wingers
It's certainly worth remembering that not every prospect pans out, but much to the delight of Leafs fans, Matthew Knies has really made it clear that he can be a serviceable NHLer even when he isn't on the scoresheet. He made the most of his opportunity coming in for Bunting and it seemed that Aston-Reese and Lafferty have also taken notice of how good Knies is and they elevated their game to make their cases for staying in the lineup when Bunting returns for Game 5.
Bunting and Knies have their fates tied in another way. A big selling point on Bunting has always been that he's been a top six player that doesn't cost a lot. This summer that whole doesn't cost a lot thing disappears. Once again, enter Matthew Knies. Toronto now looks to have the luxury of sitting out a bidding war on Bunting and still feel confident that they've got someone who can provide the top six with good, affordable leftwinging. Couple that with Jarnkrok doing a lot of that as well and a hopefully healthy Nick Robertson ready to prove himself next year and the Leafs could actually be heading into their best years of the competitive window given that they'll have a fair bit of cap space to spend elsewhere.
That's not to say that the Leafs shouldn't be treating this moment like it is their last best shot at the cup, but there is a lot to be optimistic about when looking to the future of this team as well.
Puck moving is the potential key to victory
I'm not sure if Morgan Rielly's 4 point night put too fine a point on the value of puck moving defensemen, but it did have me wondering about whether there was some value in giving Erik Gustafsson a look in the near future as well.
Gustafsson, in a sheltered role, could be a lot of trouble for the Lightning bottom six forwards that don't exactly have skating fast as one of their established attributes. If Toronto can get that group chasing the puck more and not being able to park themselves at the Toronto end of the ice the Leafs might be isolating them more than they'd get from the Giordano-Holl pairing.
Anyway, after a 7-2 win I don't think you are tinkering with the lineup too much, but I am curious if we see Gustafsson and/or Liljegren come in to force Tampa to skate more.
Just some food for thought
In reality, the odds are still best that Kyle Dubas is the GM of the Leafs next season and if that is the case the odds are also pretty good that Sheldon Keefe is the coach. If it doesn't play out that way, I wonder how much the Leafs believe in their internal candidates more than wanting to look externally for replacements.
When it comes to GMs, I'm sure the Leafs are as curious as a lot of terms are about interviewing Eric Tulsky and when it comes to coaches the Leafs can blank cheque the best of the group as well, but is there also value in looking at Gilman as a GM candidate and Carbery as a potential coaching candidate ahead of going elsewhere? From a Shanahan perspective, I think there is probably a lot of value in going with guys he knows and can allow him to assure his final word on Hockey Ops. And from a Leafs player retention standpoint is there value in going to into critical free agency years with a familiar coach and a GM that knows exactly where to start with the negotiations?
I'd imagine if Dubas leaves, I'm willing to bet the Leafs, especially on the GM side of things don't hesitate. Whether it is Gilman or someone else, organizational knowledge is an undervalued asset they will want to tap into. And if one of the selling points for the Capitals is bringing Carbery back to coach their team, what does that mean his value is to the Leafs?
All that being said, I'm not pushing Dubas out the door and the best case scenario is he's back with his process in hand.