Leafs chasing better response against the Stars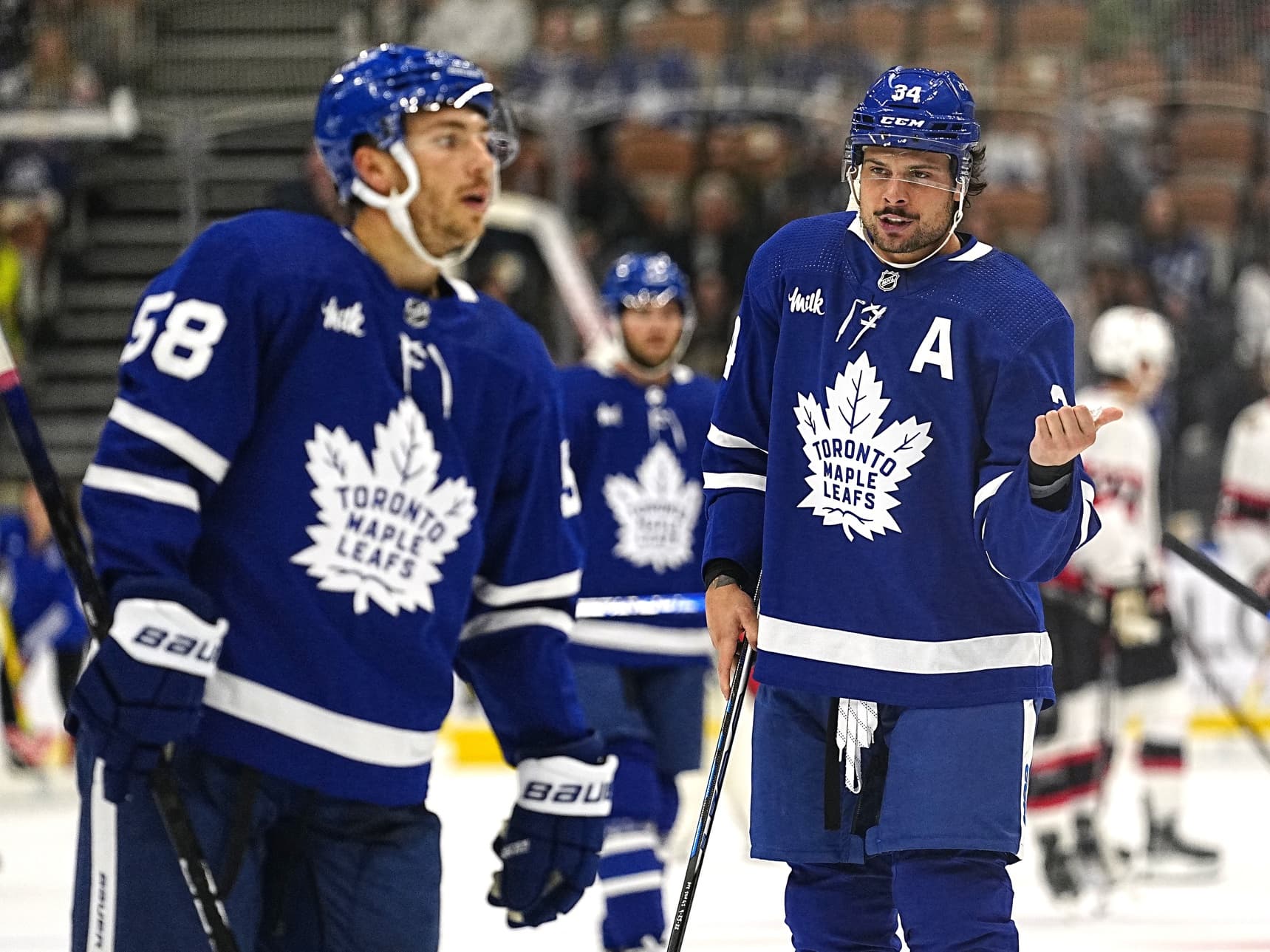 Photo credit:John E. Sokolowski-USA TODAY Sports
Toronto Maple Leafs coach Sheldon Keefe didn't hold back when calling out Toronto's top talent following a 4-2 loss to Arizona on Monday.
"The difference between us and Arizona is that we have elite players, Keefe said. "And our elite players didn't play like elite players."
He ultimately clarified his comments after practice on Wednesday (he didn't need to), saying he only meant that the team didn't produce as they should have, but it still sent a clear message. Losses like that are unacceptable, even this early in the going.
For the Leafs, it's all about getting back on track and using Monday as a learning experience.
"It always stings when you lose, especially like that," defenseman TJ Brodie said. "We have to come out and play the way we know we can."
Today's a new day, and now it's all about the 3-0-0 Dallas Stars. Jake Oettinger has been a standout as expected in Dallas' net, with the team holding a league-best goal-differential of 10 early on. The Leafs will face backup Scott Wedgewood while Ilya Samsonov gets another crack at the can with Matt Murray out.
Capitalizing on opportunities was a big issue against the Coyotes. The Leafs outshot Arizona and edged them in most statistical categories but rarely could generate consistent high-danger opportunities. The Stars are a stronger opponent, and they're not going to let Toronto generate chances easily.
"They bring an element of speed to the game, and obviously skill," Brodie said about the Stars. "Defensively, they're strong on the puck and they like to clog it up."
Toronto is set to embark on a five-game road trip, so capitalizing in front of a rowdy Scotiabank Arena – one that wasn't afraid to show their displeasure earlier this week – will be key to starting things off on the right foot.
"I'm expecting a big response," forward Michael Bunting said. "That game (against Arizona) was a little frustrating for us, not able to get a point, or even two points. The team knows what we have to do and we'll respond in a big way."
"I know how passionate the fanbase is," he added. "I grew up here. Everyone bleeds blue in this city."
If we're going on early season results alone, the Stars definitely appear like favorites. They've allowed just a goal per game against Nashville (twice) and Winnipeg. Toronto is by far Dallas' biggest challenge of the season so far, and they're starting their own four-game road trip through the Atlantic. Taking down a determined Toronto team would be a huge way to start that off, momentum-wise
"It's a team that is going to be really good and responsible with the puck, have good situational awareness, going to make plays when the opportunities are there to do so, going to attack the net when then are opportunities are there to do so, and is going to be really committed and relentless to pressure the puck to get it back when we don't have it," Keefe said.
It's almost like Toronto has played better against higher-quality teams this year. Losing to Montreal and Arizona hurts, but rebounding to win against Washington and a speedy Ottawa should offer some hope. All four of Toronto's contests have been close – had Arizona not snagged an empty-netter on Monday, all four games would have been one-goal results.
So a win tonight would go a long way in helping Toronto's confidence. They just need to run on all cylinders, because the Stars will make you pay if you make even the smallest mistake.