Leafs/Devils Preview + Adam 'EDGE' Copeland Drops By: Leafs Morning Take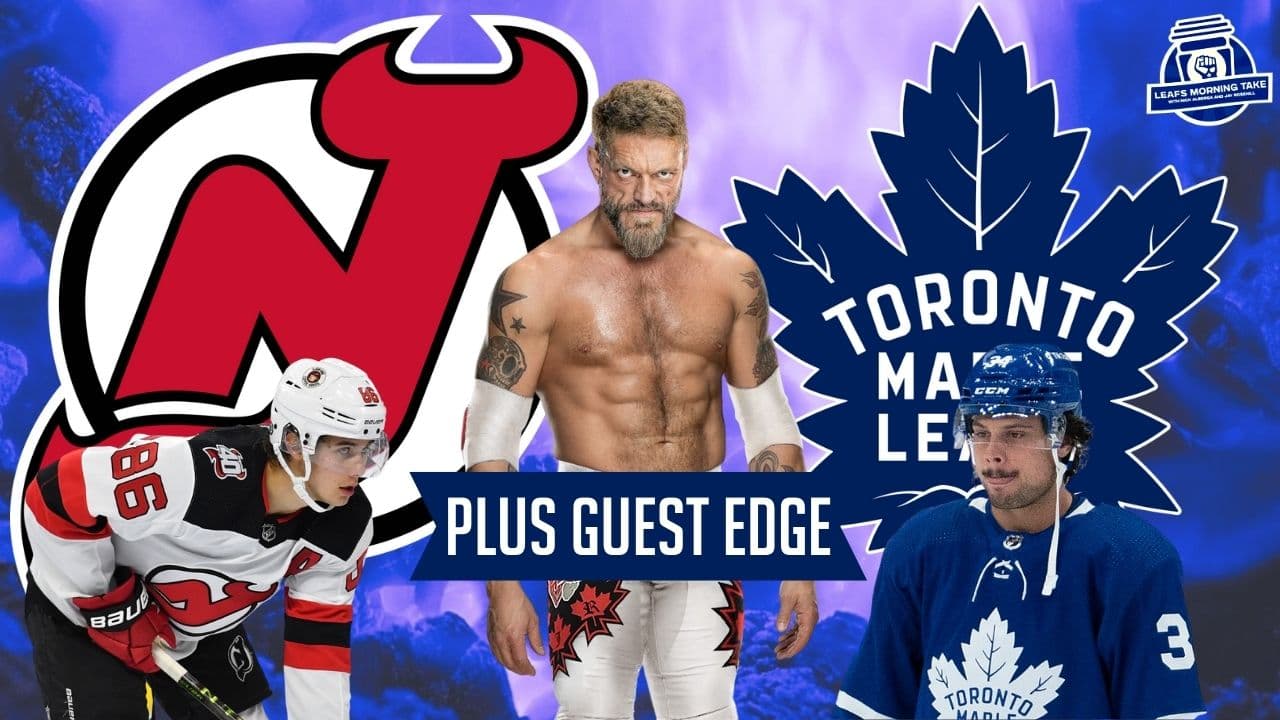 Who's pumped for Leafs/Devils tonight? I know I am.
The Thursday edition of
Leafs Morning Take
was an absolute blast. First and foremost, Jay Rosehill was back in the mix co-hosting from Disneyland in California. We caught up a bit before diving into tonight's juicy matchup between the Leafs (9-5-3) and the New Jersey Devils (13-3-0). Toronto is 5-1-1 in November, New Jersey has won 10 in a row. In fact, these two teams are a combined 12-1-1 this month. I love those something has to give games; this is surely one of them.
Furthermore, we were lucky enough to have WWE Star/Hall of Famer and big-time Leafs fan Adam 'Edge' Copeland drop in for a chat. Unsurprisingly, he was dialled on all things Toronto Maple Leafs. On top of that, the 49-year-old, who's had an extensive history in his storybook career with neck/spine issues, offered a unique perspective on what Jake Muzzin could be going through right now. It was tremendous insight.
Be sure to join us tomorrow for the Friday edition of Leafs Morning Take at 11 AM ET for a full recap of tonight's massive game at Scotiabank Arena.
Talk then!
Don't forget to subscribe, like, and leave us a review wherever you're checking us out!