Leafs extend qualifying offers to RFAs Sandin & Engvall, let Kaše test free agency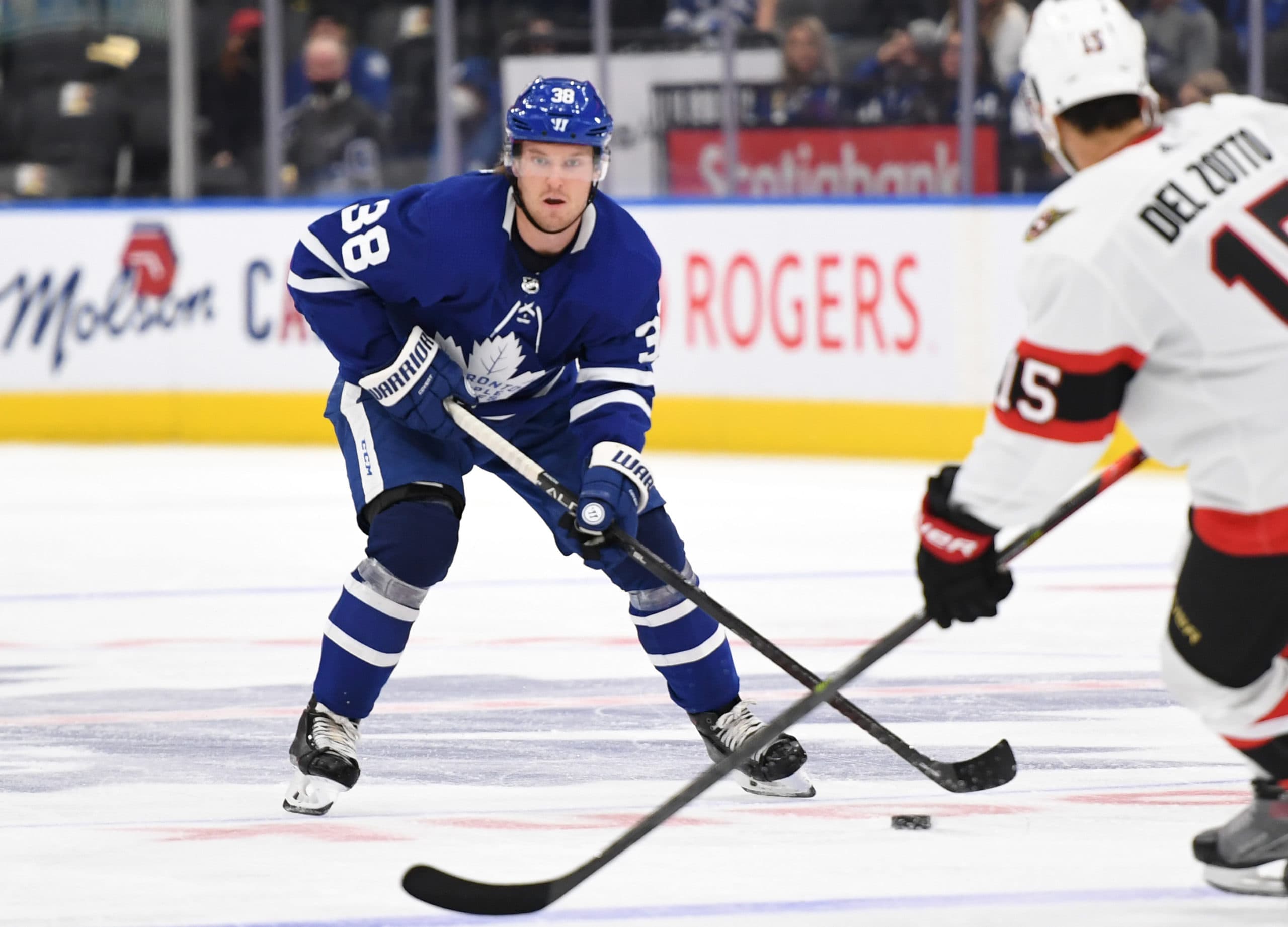 Photo credit:Dan Hamilton-USA TODAY Sports
The deadline to submit qualifying offers to pending restricted free agents came and went on Monday. The Leafs extended offers to Rasmus Sandin and Pierre Engvall to maintain their exclusive negotiating rights but decided against qualifying Ondřej Kaše, Kristiāns Rubīns, Joseph Duszak, Chad Krys, and Ian Scott.
Qualifying Sandin was a no-brainer and the club will continue to work on getting him signed to an extension in the coming days and weeks. The Leafs' 2018 first-round pick missed significant time this past year, including the last part of the season and playoffs, but performed well when he was healthy, all but establishing himself as a full-time NHLer. Sandin suited up in 51 games, registering five goals and 11 assists while putting up strong underlying numbers.
Engvall also established himself as a bonafide NHL forward last season, putting up a career year with 15 goals and 20 assists in 78 games. He is eligible for arbitration and those numbers could result in a salary beyond what the Leafs would like to pay so you can expect they will be focused on getting him signed to avoid the arbitration process. Perhaps the Leafs could convince Engvall to take a lower number by giving him a bit more term on his deal.
Like Engvall, Kaše was also eligible for arbitration, and through he provided value to the Leafs last season when he was healthy, the club was likely a bit gun shy regarding his potential arbitration award. He is a unique case in that he has put up impressive numbers over his career but that very career is forever in limbo due to his unfortunate injury history and recurring concussion-related concerns. In the end, the prospect of an arbitration award that the Leafs couldn't handle was just too risky and the player will get a chance to test free agency, though it sounds like the door is still open for a potential return for Kaše.
Of the other players the Leafs decided to move on from, Rubīns was the only mild surprise. Still just 24 years old, he had worked his way up from the ECHL to earn an NHL contract and finally made his debut for the Leafs last season. The Leafs do have an influx of recently drafted defensemen coming to the Marlies that they will need to find ice time for and moving on from Rubīns will open the door for a player like Mikko Kokkonen to step into a prominent role in his first full AHL campaign.
The relationship between Duszak and the organization appeared to sour over time and a divorce was imminent. He was a productive blueliner for the Marlies over the last three seasons, piling up 82 points over 111 games, but his play on the defensive side of the puck never progressed to the point where he was able to earn a look with the big club.
Krys was the return in the deal that sent Kurtis Gabriel to the Chicago Blackhawks earlier in the season and he was not a part of the organization's long-term plans. A player who once was in the long-term plans, however, was netminder Ian Scott. Unfortunately, the former CHL Goaltender of the Year has had his career entirely derailed by lingering injuries that have limited him to just seven appearances between the ECHL and AHL in the last three seasons.
(Statistics from EliteProspects.com)
PointsBet is live in Ontario. 
Get started here
.