Leafs' goalie injury woes continue as Andersen ruled out in the short term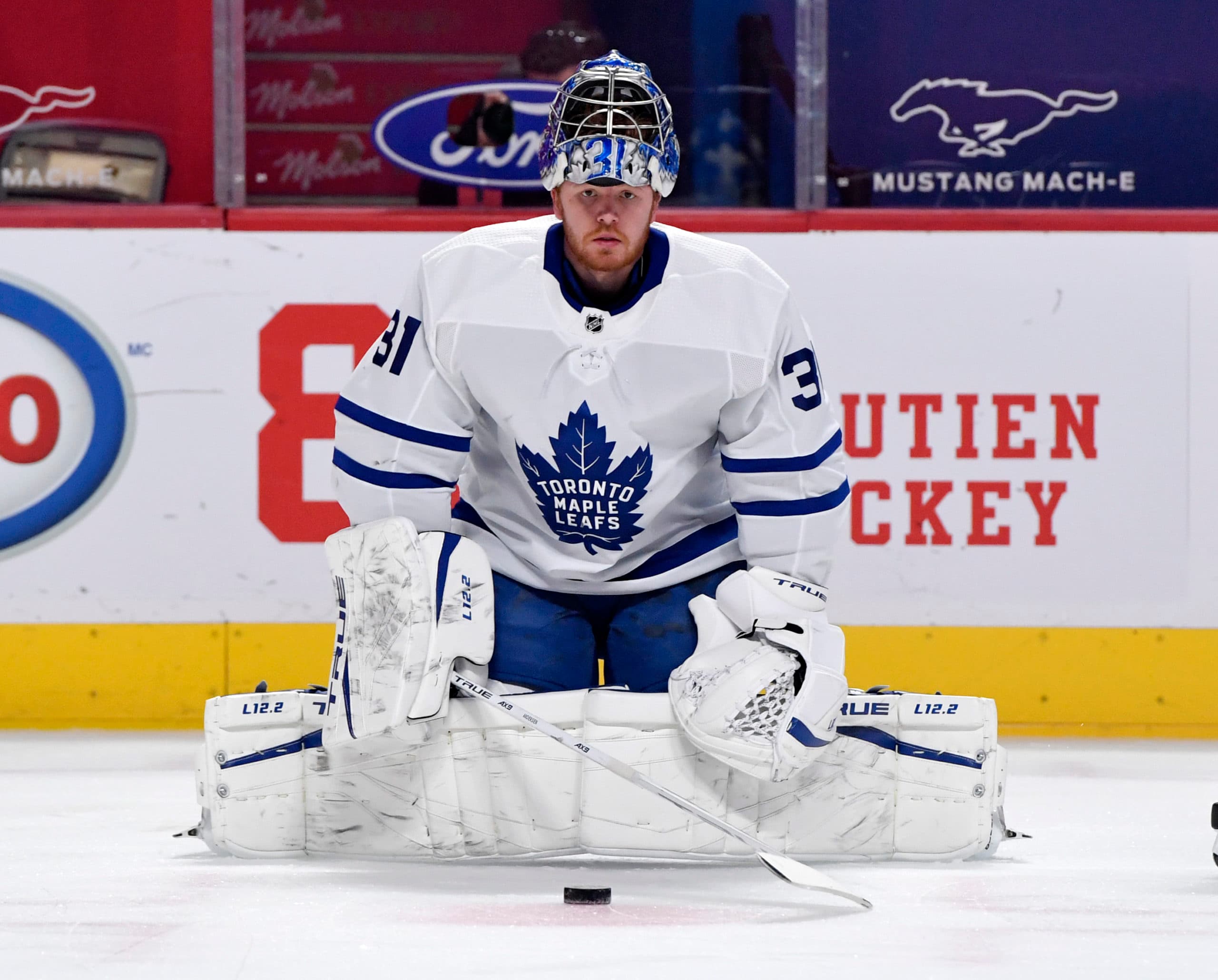 Photo credit:Eric Bolte-USA TODAY Sports
So it looks like it's going to be @Jack Campbell's net for the next little while, and given how he's played this season I don't think anyone is too upset by that aspect of today's information from Sheldon Keefe:
@Frederik Andersen has been dealing with a nagging lower body injury since he was last out (
as per Kristen Shilton
), and has been attempting to play through it. In those seven games since he's returned have been some of the worst hockey we've seen from Andersen, as he's posted an .872 save percentage in that time, and the Leafs have only picked up 2 wins in the 7 games he's played (6 of them were starts, but Andersen was also the deciding goaltender in his strong relief effort.) Andersen had a slow start to the season, but had rebounded for a strong stretch in February. Still inconsistency has been the only consistent thing about Andersen, and the Leafs should take this opportunity to let him heal and come back ready to play pain free.
That could give Campbell the net for the next week (and possibly beyond) to see what he can do with holding the net on a night by night basis. With no back to backs in the schedule until April 4/5, it's entirely possible the Leafs see if he can hold up to the daily duties of being a starter. On the other hand, Campbell is also healing up from an injury and that might be too much work in the short term. Having @Michael Hutchinson come in isn't ideal, but might be the better long term move.
Given the time of the year, it's also hard not consider whether the Leafs look to go the trade route to help with their net woes. A trade today with an American based team means that help wouldn't be showing up until Andersen was likely ready to return anyway, but still shouldn't be ruled out. The options for help from a Canadian team are slim to non-existent, so perhaps the wait and see approach will continue to the Leafs ruling philosophy and in this case it at least seems somewhat understandable.
As far as any salary cap implications, the Leafs will have the ability to recall Michael Hutchinson from the taxi squad on an emergency recall basis, and that will control costs, and also remove the risk of him being claimed on waivers down the line. For those of you that curious, this Friday also marks the 14 day mark for Veini Vehviläinen's quarantine. I'm sure we won't see him thrown right onto the Leafs and he'll spend some time with the Marlies first, but it will be interesting to see if he inherits the taxi squad responsibilities from Michael Hutchinson down the stretch. For now Ian Scott remains the Taxi Squad netminder with Hutchinson pulling backup duties.