Leafs have one week until the trade deadline to figure their s*!% out: A deadline primer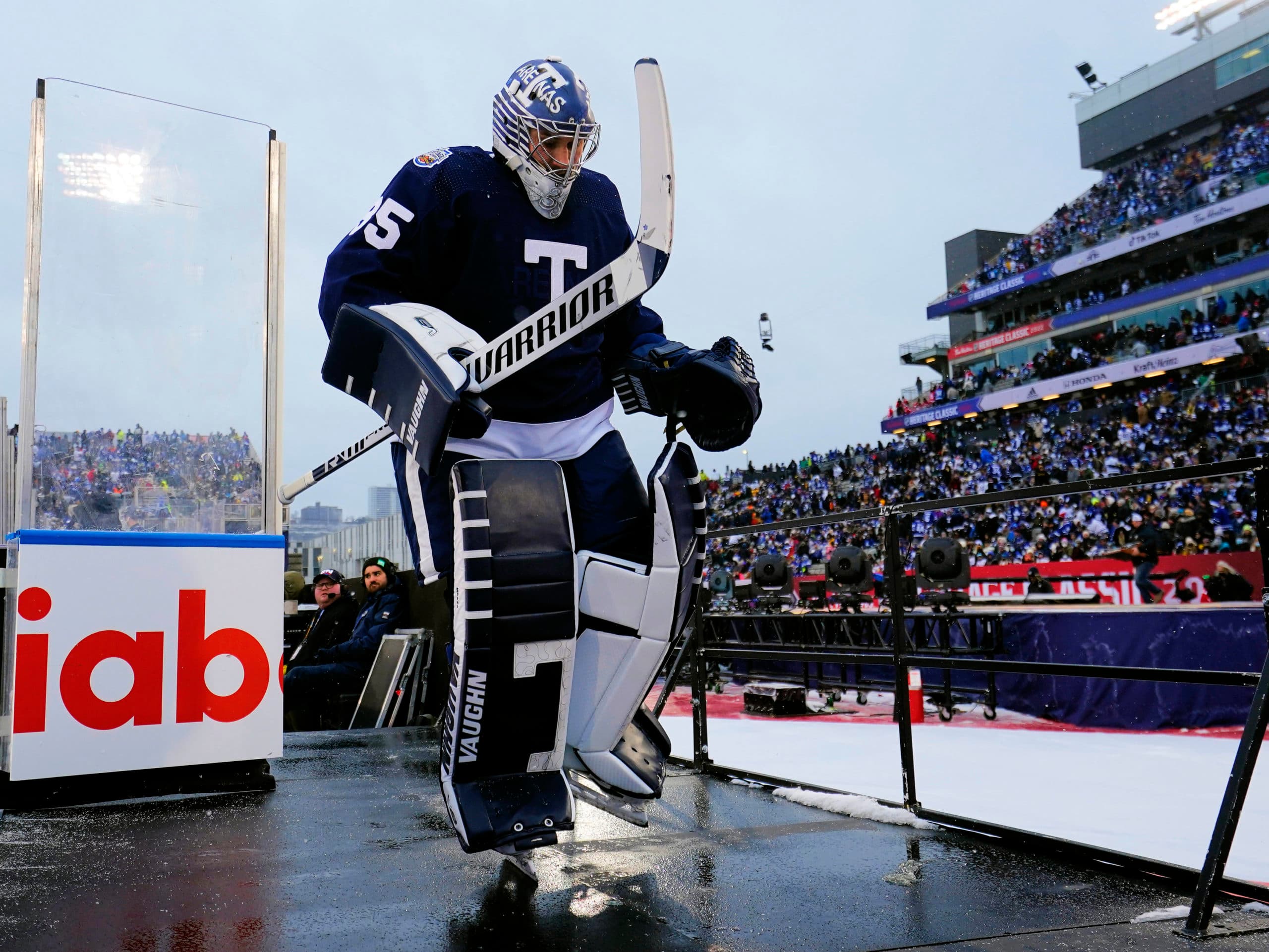 Photo credit:John E. Sokolowski-USA TODAY Sports
Seven short days for the Leafs to find a NHL caliber starting goaltender.
Seven days to find a physically imposing top four defenseman that preferably shoots right.
Seven days to also work some cap magic and bring in Claude Giroux or Tomas Hertl or JT Miller somehow.
I'm gonna say, some of you are expecting all three of these and are going to be disappointed. In fact when Kyle Dubas has already stated he
"doesn't have a whole lot of bullets in the chamber,
" the Leafs might be hooped. One of the first things they might want to start walking back is when Jake Muzzin will be available. Muzzin's LTIR space certainly creates a bit more flexibility for Toronto to attempt more. It also gives the Leafs the luxury of having a quality defenseman that they will be slotting into their playoff roster at some point when the salary cap is no longer a thing.
Dubas may also want to walk back his statement about goaltending from last week,
"I'm not concerned about either one of them,"
which I don't doubt he'll continue to say is true when asked publicly, but if he's not at least testing the waters of trades for goaltenders behind the scenes, it's safe to say that most Leafs fans would be shocked. While wanting to believe that a healthy Jack Campbell could possibly go on a run again is one thing, it's hard not to view Petr Mrazek as anything other than disaster at this point, even if bringing him in was a move that not many people disagreed with.
"For better or worse, I believe in this group, and I believe that they are going to get it done, and I believe that they're going to win,"
was the defining Dubas quote from the last playoff exit, and that is the one last statement that Kyle Dubas will really need to chew on this week. Honestly, most of the players have lived up to their end of the bargain, and it's been the goaltending, and maybe Jake Muzzin from that has been the disappointment. Tavares and Nylander have been underwhelming at times lately, but ultimately no one is going to look at either of them as having "bad years." So perhaps Dubas was largely right to support this group, they just needed a few more supports than the Leafs have the budget for.
So back to the task at hand. It certainly seemed that the Heritage Classic was as good a marker as any to be the last hurrah for this group, and now with a week left, the Leafs can begin addressing their upgrade opportunities. At least in the short term there is a cap buffer created by Muzzin, so if they need to acquire and then shed salary, Toronto can do that. Given that Dubas likes to beat the rush, there's no reason to think we'll be waiting until next Monday either.
Given the time of the season, it seems like as good a time as any to put together some relevant articles from TLN when it comes to the current state of the Leafs, their needs, specific targets, rumours, and who could be dealt. Then we can hit you with all the fresh rumours throughout the next seven days before shutting down the rosterbation station until the offseason.
One of the most critical things we need to consider is what will be sent the other way in a trade, and Nick Richard summarizes the value of what the Leafs are likely making available that teams might want.
Related:
Earl Schwartz knows more about the CBA and the salary cap than anyone outside the NHL should know, and he does an excellent job of breaking down the Jake Muzzin LTIR move, and how it will impact the Leafs at the trade deadline and beyond.
Related:
Dubas has stated that defense will be his priority at the trade deadline, as David Alter reports from the GM's recent media availability.
Related
There haven't been any shortage of rumoured or speculated targets for the Leafs. And while it seems like forwards and goaltenders might not be the priority, Garland is one of the most recent targets to be suggested.
Related
Finally…