Leafs have signed Adam Gaudette to a $750k deal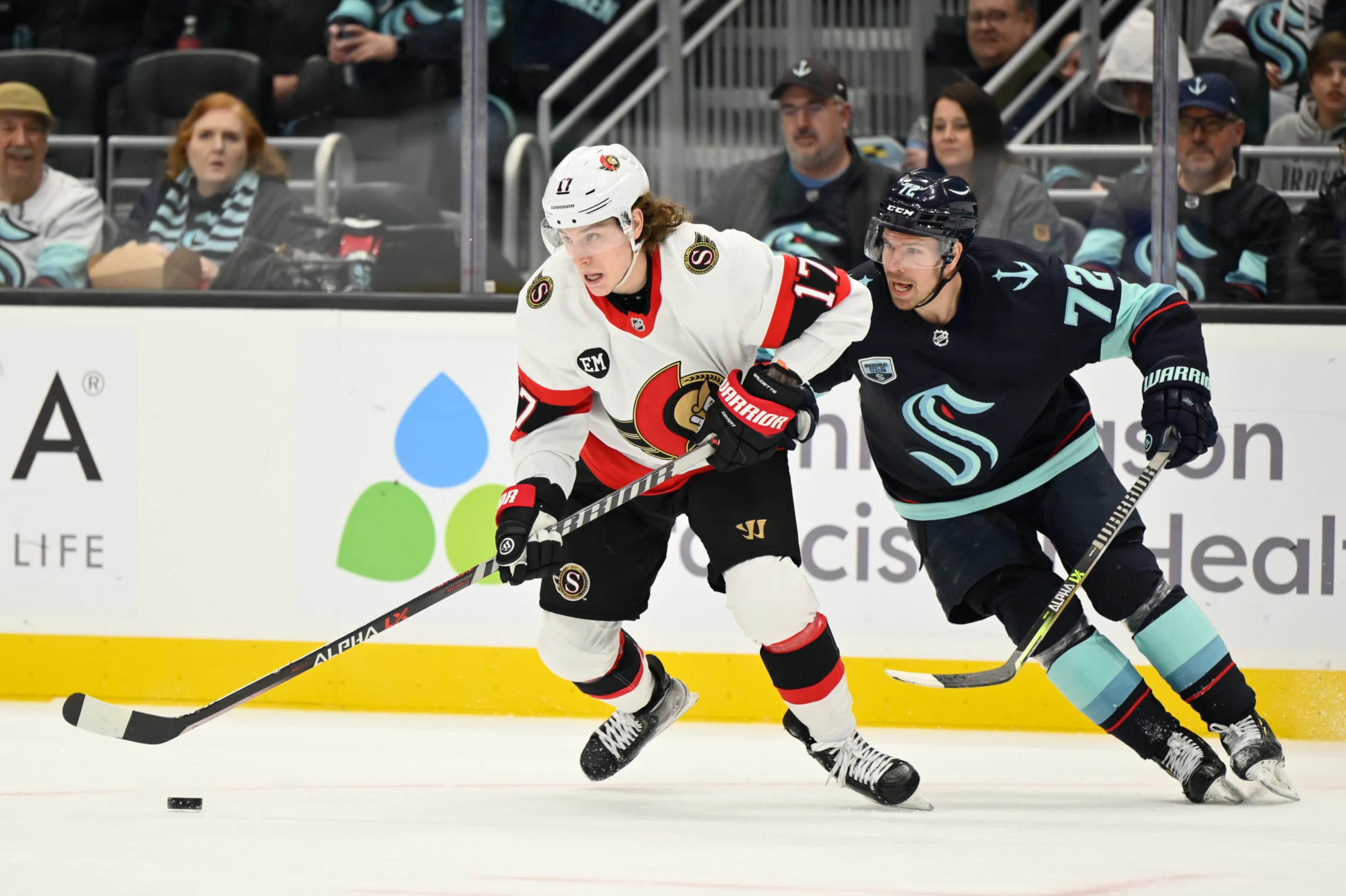 Photo credit:Steven Bisig-USA TODAY Sports
The Leafs continue their depth signings by bringing in former Senator, Canuck, and Blackhawk Adam Gaudette.
The Leafs press release:
The Toronto Maple Leafs announced today that the hockey club has signed forward Adam Gaudette to a one-year contract worth $750,000
Gaudette, 25, has collected 70 points (27 goals, 43 assists) in 218 regular season games with the Vancouver Canucks (2017-18 to 2020-21), Chicago Blackhawks (2020-21 to 2021-22) and Ottawa Senators (2021-22). The Braintree, Massachusetts native split last season between the Chicago and Ottawa, recording 14 points (five goals, nine assists) in 58 regular season games.

Gaudette was originally selected by Vancouver in the fifth round (149th overall) of the 2015 NHL Draft.
So that $750k cap hit is about as ideal and low risk as you can get. Like Aube-Kubel he'll be competing with some Marlies for a fourth line role, but unlike Aube-Kubel his contract will leave him as a risk for being claimed off of waivers. That can be a perk to a player that wants to stay in the league.
Gaudette is also only 25 and sticks with the Leafs plan to stay on the younger side and so far they've exclusively focused on players who haven't received qualifying offers as RFAs. This served the Leafs well last year and it's nice to see them tapping into it again.
The numbers don't really like Gaudette much. He hits though, and plays a typical fourth line game and can play some center. This is likely the Leafs looking for someone to push the Marlies in competition or believe they can help Gaudette get back to the potential that was once seen in him during his time in Vancouver.
With the new Leafs in the lineup they have about $3.5M to spend still, although there is plenty of flexibility in the offseason overage, Robertson not being a lock to make the Leafs, and the potential movement of Kerfoot and/or Holl.