Leafs Host Flyers in Next Gen Game: Leafs Tailgate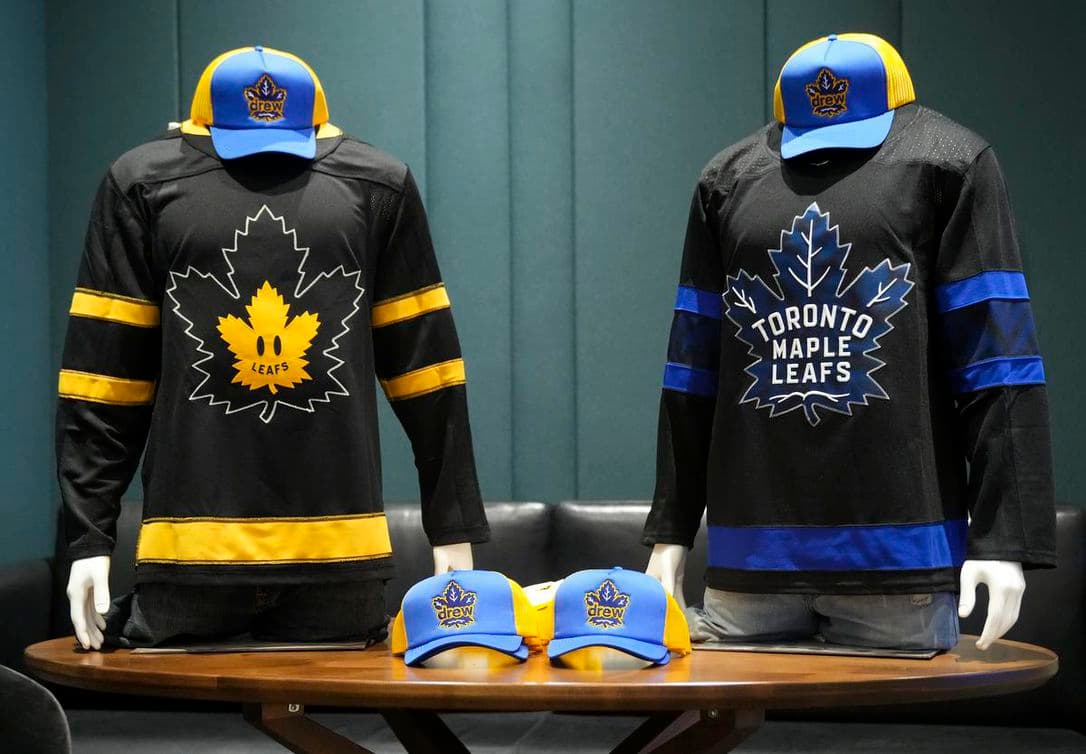 Attention last minute Christmas shoppers: The Leafs (20-7-6) will be dawning their Justin Bieber-inspired jerseys this afternoon when they host the Philadelphia Flyers (11-15-7) in the Next Gen game.
Talk about a hot seller.
Speaking of which, I can only wonder what John Tortorella thinks of this game concept. Personally, I love it. It's for the kids, right?
At any rate, this will be the second of three meetings between Toronto and Philadelphia this season. Back on November 2nd at Scotiabank Arena, the Leafs took the opener 5-2. Little did they know at the time, but that was game two of 15 in the epic point streak. Entering that matchup, the two sides were going in opposite directions. Fast forward, the roles have flip-flopped. Since November 1st, Toronto's registered a 16-3-4 record while Philadelphia is 6-13-6. Craziness.
Furthermore, both teams are coming off home ice victories on Tuesday night; Toronto smothered Tampa 4-1 and Philly outlasted Columbus 5-3.
Time: 2 PM ET (Sportsnet Ontario)
Starting Goalies:
PHI Carter Hart – LIKELY (10-9-6, 2.82, 0.912)
@
TOR Ilya Samsonov – CONFIRMED (9-3-0, 1.98, 0.929)
Projected Lineups:
Three Storylines:
 HIT THE BREAK STRONG
Firstly, the Leafs caught a break on Wednesday night when Tampa laid another egg —this time against Detroit. Taking that into account, with a victory this afternoon, Toronto can enter the holiday break a full seven points up on the Bolts for second in the Atlantic Division. What I'm getting at is that it's important for the Leafs to take care of business and finish up strong. Far and away, they're a much better team than Philadelphia, so no letdown, please. That said, it's the NHL and any team can beat any team on any given night or day. Full credit to Toronto however, regardless of the opponent lately, they've come ready to play.
PHYSICALITY
It feels like an eternity ago, but if you recall, the first meeting between these two squads got a little testy late. Remember the game when some hockey pundits wondered if Auston Matthews should've dropped the gloves with Travis Konecny? Yeah, that one.
At any rate, there's no question Philadelphia will try to get under Toronto's skin. I mean, that's all they pretty much got, right? Of course, the Leafs can easily combat that by doing their thing, controlling the play, and capitalizing on mistakes. Again, they're a much better team. If they play the way they have lately, the Flyers will be mincemeat.
HOME COOKIN'
Turn away if you're superstitious. Entering today's game, Ilya Samsonov is 8-0-0 on home ice with a 1.98 goals-against, 0.929 save percentage and two shutouts. On top of that, it's flown completely under the radar, but the Leafs are currently riding a nine-game point streak. In fact, they haven't lost in regulation at Scotiabank Arena since the Hall of Fame game way back when on November 11th. What a run. I've been saying it all year and I'll say it again: Make SBA a house of pain.. because at the end of the day, Toronto could be hosting another Game 7.
BETTING:
(As of 10:30 AM EDT)
Prop Play:
PHI Owen Tippett Over 2.5 SOG (+135)