Leafs injury updates, Kallgren starting and roster notes from the Leafs morning skate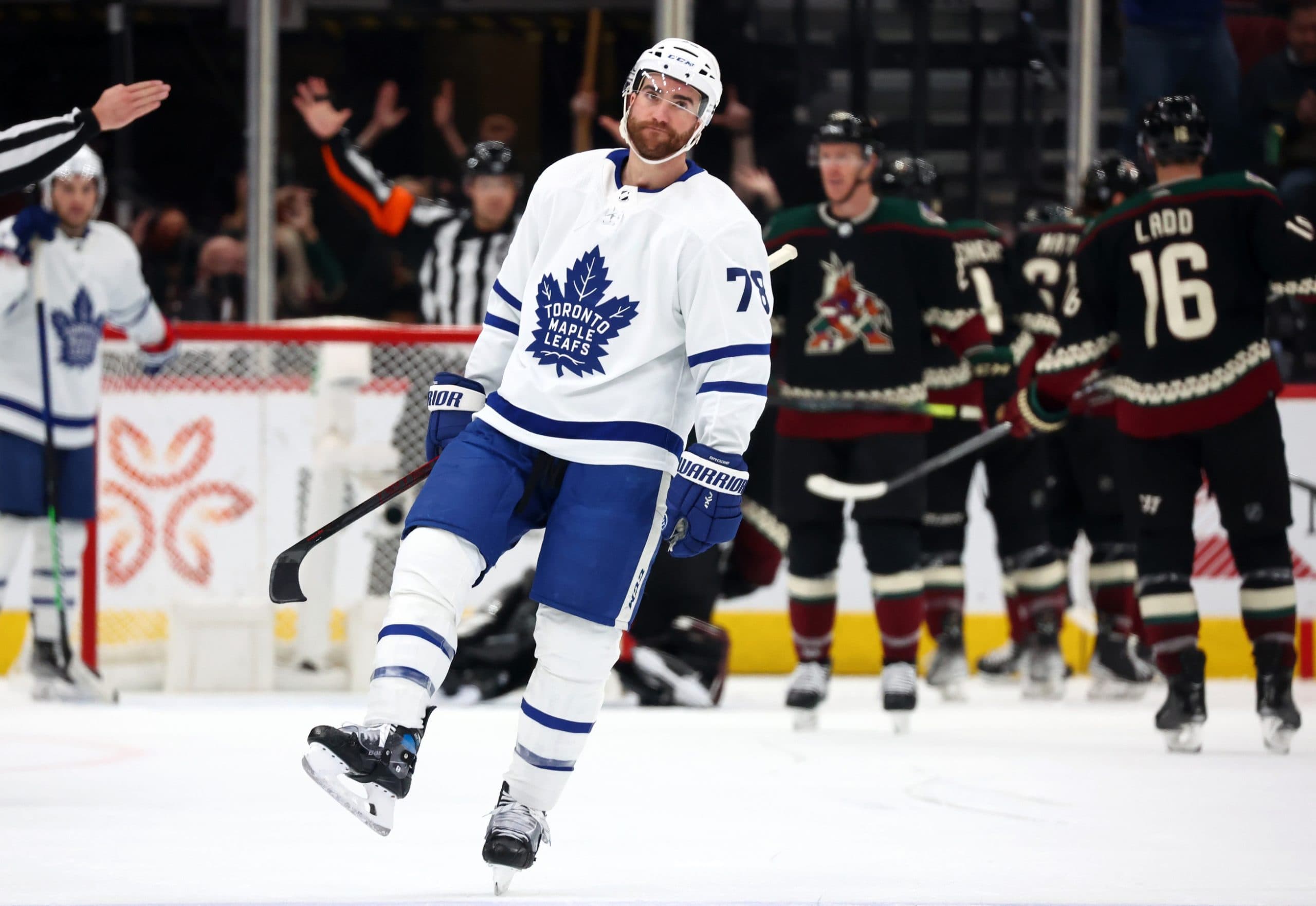 Photo credit:Mark J. Rebilas
The Leafs are back at it again tonight for their final home game before a week long four game road trip. Sheldon Keefe provided some information on who will be traveling and who will be staying behind.
TJ Brodie staying behind and not being available for the next week is far from ideal when the Leafs face strong teams in New Jersey, Pittsburgh, Minnesota, the Islanders, and (surprisingly) Detroit. It's a challenging week, and having their best defensive defenseman would have been a plus.
That said, Jordie Benn has been punching above his weight class. That won't last forever, but if it can go on until Toronto faces San Jose next week, that would be great for the Leafs.
The player that might be taking the toughest hit from Brodie's absence is Rasmus Sandin, who is likely the player being asked to do more than what he's capable of at this point, and it will be interesting to see if the Leafs need to make any adjustments to get Liljegren more responsibility and move Sandin into a more limited role.
Samsonov not playing this week is another bummer for the Leafs, but with Murray looking strong it's not the end of the world. That dovetails into the next point:
Kallgren getting the start means we likely see Kallgren twice this week as the Leafs have a back-to-back this weekend. It's the right call to use him, as overworking Matt Murray is not going to end well. If Kallgren gets the Islanders tonight (not a strong offensive team) and the Wild on Friday (struggling team) that is optimizing his usage while Murray gives the Leafs a fighting chance against New Jersey and Pittsburgh.
As for Samsonov, it will be great to see him back in for the Leafs, but not rushing players back, especially goaltenders, is the right call.
At some point we're going to start tweeting out #FreeNickRobertson as his continuous scratches don't make a ton of sense. The fact that the Holmberg line did well on Saturday night probably made it difficult to sit someone like Jarnkrok or Engvall, and Kampf's line needs to be left alone as long as they keep on buzzing. It's fun to point to Alex Kerfoot as someone to scratch, but again that idea seems to be more popular with fans than with a coach who loves seeing shots suppressed when he's on the ice.
These lines should look very familiar as they are what the Leafs started with on Saturday. The lack of Nick Robertson seems like the biggest drawback and whether you believe that shouldn't break up a winning lineup or not, there's also something to be said about not keeping a kid sitting in the pressbox for over a week. No matter how much Keefe likes his utilitarian players like Kerfoot, Jarnkrok, and Engvall, he's got three of them and sitting one of them to bring in a player who provides something different would be an easy decision to make.
Finally, the Leafs activated Joseph Woll off the injured reserve and assigned him to the Marlies yesterday. He served as the Marlies backup last night and while there aren't immediate plans for when he'll start, but he's back in the mix as Dylan Ferguson has been hurt. With Samsonov possibly returning to the Leafs as soon as next week, it will be interesting to see what the goaltending division of labour will look like at each level. Presumably, Woll, Kallgren, and Petruzzelli will stick around with the Marlies together for the time being, and McKay will be getting in work with the Growlers. If the Marlies have an unprecedented run of goaltending health, it will be interesting to see what happens with that depth, and if the Leafs look to lend one of their goaltenders out to another AHL team in need as they will want to get them all some work.