Leafs' Jason Spezza offered in-person hearing for hit on Neal Pionk, Simmonds fined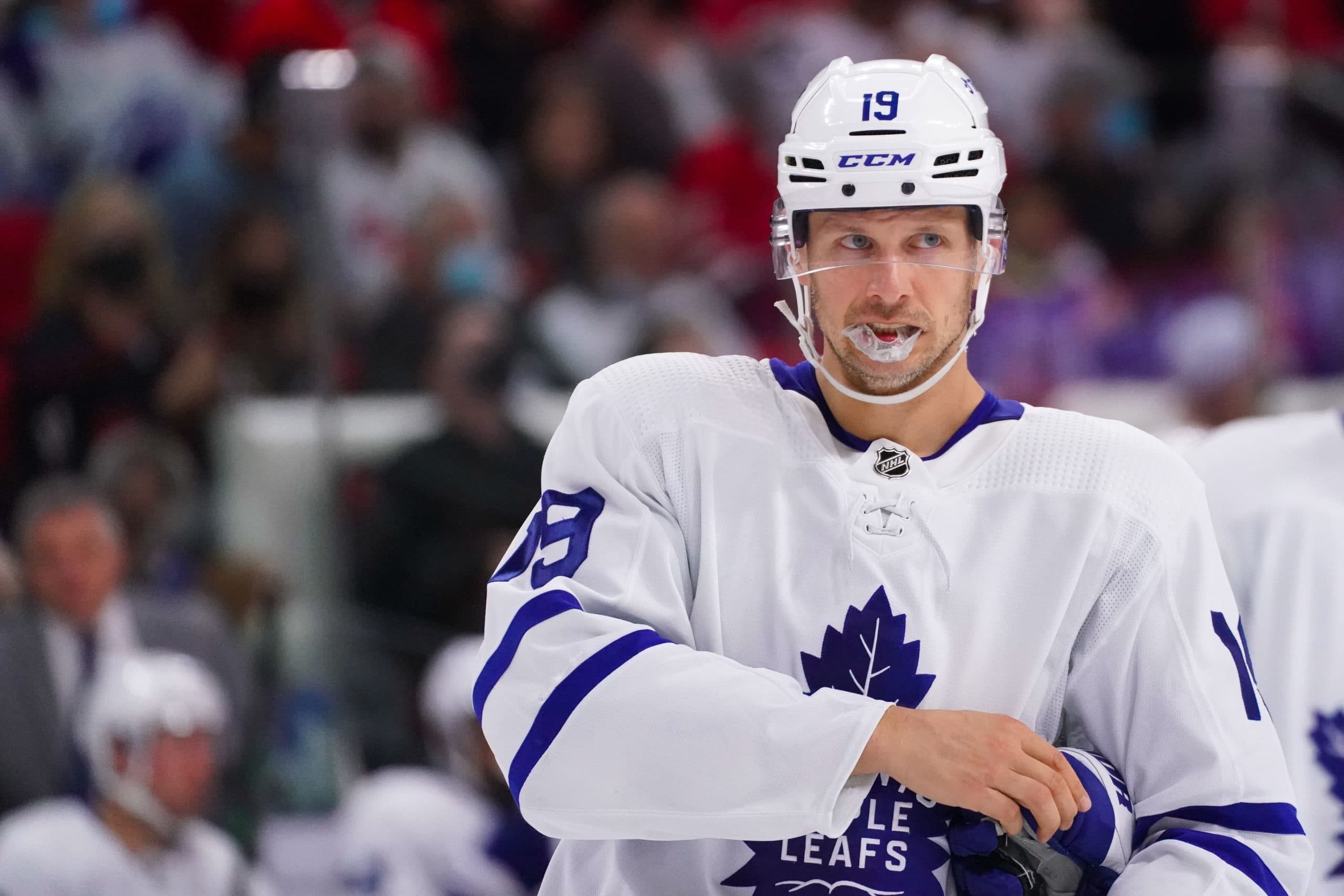 Photo credit:James Guillory-USA TODAY Sports
After last night's Leafs vs. Jets game, which @Auston Matthews called a "gongshow," the NHL Department of Player Safety has handed out some hearings for @Jason Spezza and @Neal Pionk.
The Department of Player Safety has offered Spezza an in-person hearing, which means the NHL can suspend him for more than five games.
On this play, Spezza can be seen hitting Pionk while he's reaching to clear the puck out of the zone with his hand. Spezza goes to throw a hit, and his knee catches Pionk right in the head. Neither one of Spezza or Pionk were penalized on their plays.
Spezza's hit came after Pionk went knee-on-knee with @Rasmus Sandin. Pionk is also getting a hearing of his own, but it's not in-person.
This was the play where Pionk goes knee-on-knee with Sandin. If I had to explain this play, it's clear that Sandin had the shot off. Pionk then stuck his leg out after Sandin dodged the hit.
The 21-year-old was helped off the ice by teammates and then a trainer at the door going from the ice to the dressing room. Sandin looked to be in incredible pain with his right leg.
But that's not all that was handed out by NHL Player Safety.
A few minutes after Spezza and Pionk's hits, this cross-check was thrown by @Wayne Simmonds. Like it says in the tweet above, Simmonds was fined $2,250 for the cross-check.
Spezza's Hearing
It's interesting that Spezza has an in-person hearing on this hit to Pionk. One thing is that was reactionary, but I don't believe it was worse than the knee on Sandin.
Again though, the NHL has the option to suspend Spezza for more than five games. Do I think that happens? I would be shocked if it did.
The main line of contact from Spezza is the head, and that's likely why the NHL has chosen to go for an in-person hearing rather than a phone call. At this point, though, they're both the same. One's on Zoom and the other is on the phone. I don't understand it.
Anyways, that's everything that came from last night's Leafs and Jets "gongshow" of a game.