Leafs/Jets Preview: Leafs Morning Take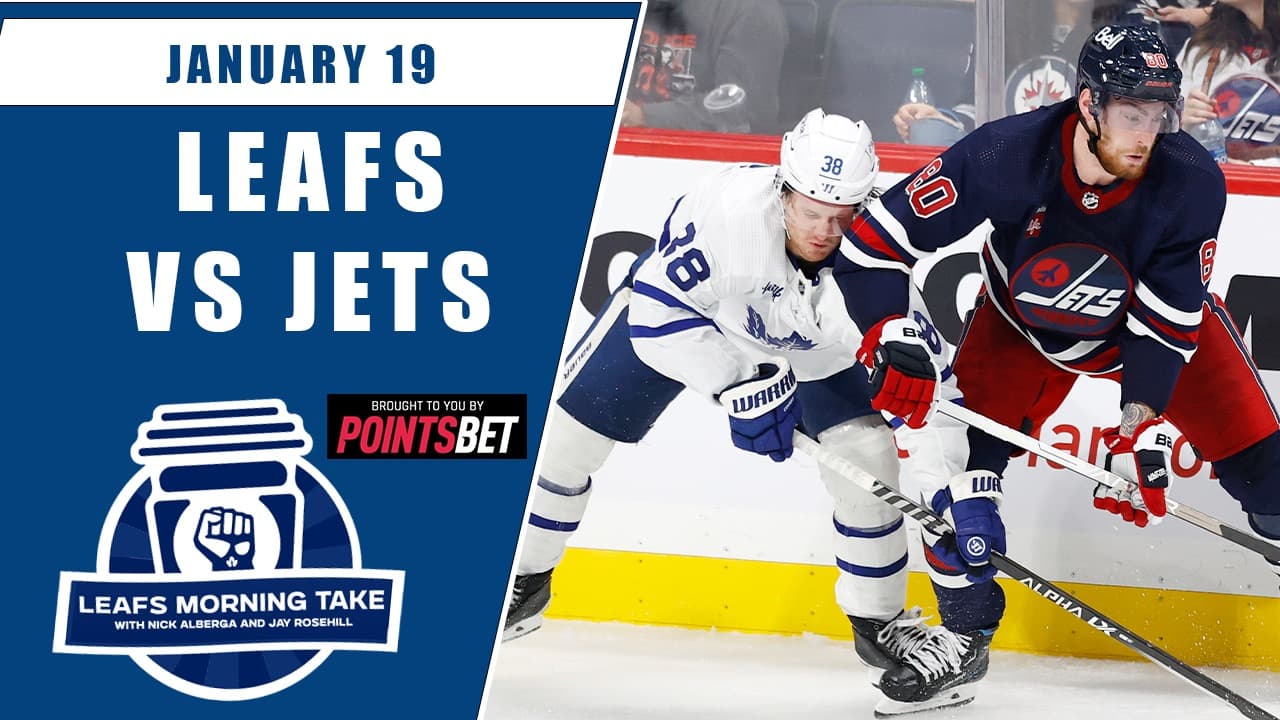 Ilya Samsonov will get the call as the Leafs host the Winnipeg Jets at Scotiabank Arena.
Rosie was back in the mix for the Thursday edition of
Leafs Morning Tak
e. Naturally, the conversation started with a look at tonight's game. It seems like every time Toronto and Winnipeg hook up, there's fireworks. I don't expect this one to be any different. Furthermore, I'm looking forward to goaltending matchup between Samsonov and Connor Hellebuyck, who's indisputably in the Vezina conversation right now. Personally, I'd love to see the Leafs and Jets play more often. That North Division was fun times..sort of.
After that, we discussed officiating as well as Toronto's vaunted power play. Without question, both were on full display on Tuesday night against Florida –if you know what I'm saying.
Once again, I'll be flying solo to wrap the week tomorrow at 11 AM ET. Join me as I recap Leafs/Jets, plus look ahead to Leafs/Habs on Saturday night. Additionally, Rosie will drop by for another cameo appearance (3 Hits With Rosie) and the NHL Insider of all NHL Insiders, Daily Faceoff's Frank Seravalli, will be by to dissect Toronto's potential trade targets.
Don't forget to subscribe, like, and leave us a review wherever you're checking us out.