Leafs/Kraken Preview + Rosie rants about Toronto's goalie tandem: Leafs Morning Take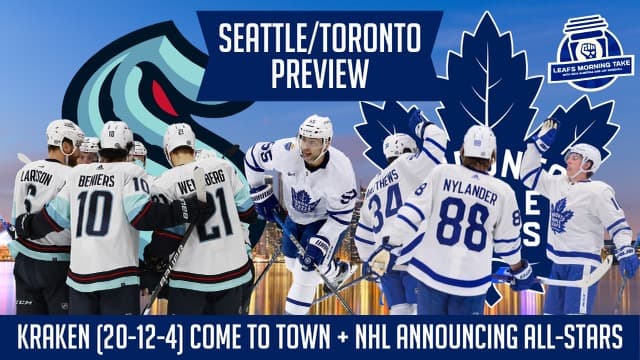 Photo credit:Tyler Yaremchuk
Who's ready for a Mark Giordano REVENGE GAME?
The 39-year-old will play his former team for the first time tonight as the Leafs host the Seattle Kraken. Of course, the 39-year-old was dealt to Toronto at last year's trade deadline. All in all, I think he's been a tremendous addition to this team —on and off the ice. Bottom line, Toronto better be ready to play. And I'm sure the money on the board will be some extra incentive for the boys. Simply put, this is a much different Kraken team than the one the Leafs saw in 2021-22.
Furthermore, Matt Murray will get the start after another shaky outing for Ilya Samsonov on Tuesday night against St. Louis. Is it time for Toronto to run with the two-time Stanley Cup champion? Watch/listen to this epic rant by Jay Rosehill. LOVE IT.
We'll be back on Friday at 11 AM ET for a full recap of Leafs/Kraken, plus some NHL All-Star talk. The rosters will be unveiled tonight.
Don't forget to subscribe, like, and leave us a review wherever you're checking us out.