Leafs make a pair of recalls in advance of their five game road trip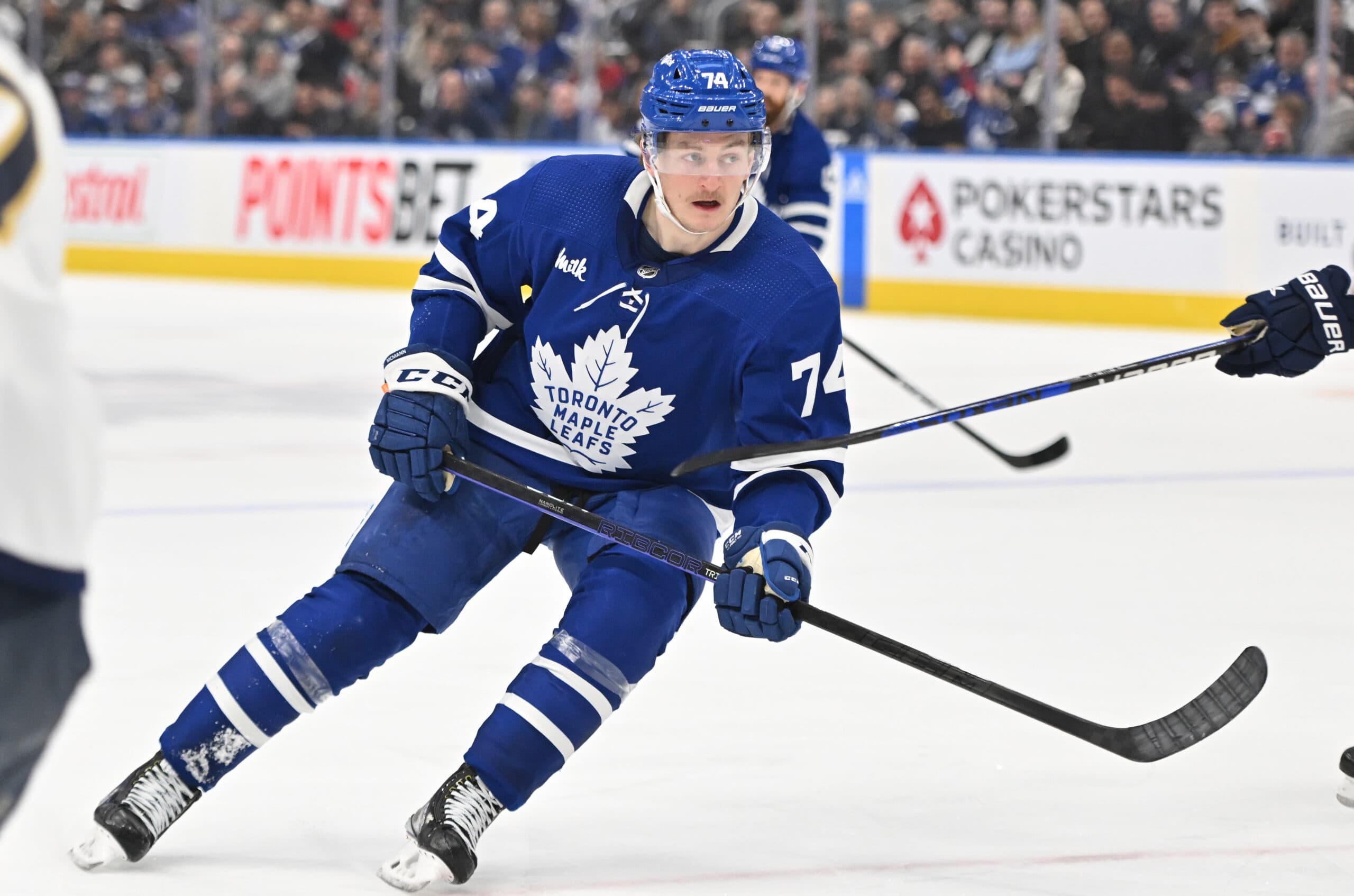 Photo credit:Dan Hamilton-USA TODAY Sports
The Leafs make a couple of recalls in the middle of back-to-back games seems a bit strange, but nevertheless, here we are:
The decision comes after Noel Acciari left last night's game for precautionary reasons, and while there is no corresponding move that makes this work from a salary cap perspective, it could be an injury, but it also could be as simple as replacing Alex Steeves with Bobby McMann and using the space they already had to get Joseph Woll a bit more work as well.
Both Woll and McMann have been a couple of the top performers on the Marlies of late. Woll's hot start to the season never really cooled down all that much and with there always being lingering questions about Matt Murray's health and additionally his performance of late, having Woll ready as a potential backup option to Samsonov is worthwhile.
As for Bobby McMann, he has been producing offensively in the AHL, but also be more of a fit for what the Leafs want to do with their bottom six than someone like Steeves or even Holmberg. His style of play might also be better suited to a road trip than Alex Steeves.
I'm sure more details will emerge on this in the next few hours, but for now we know this Marlies duo are on their way to Ottawa.