Leafs/Panthers Preview + Reacting to Robertson Injury News: Leafs Morning Take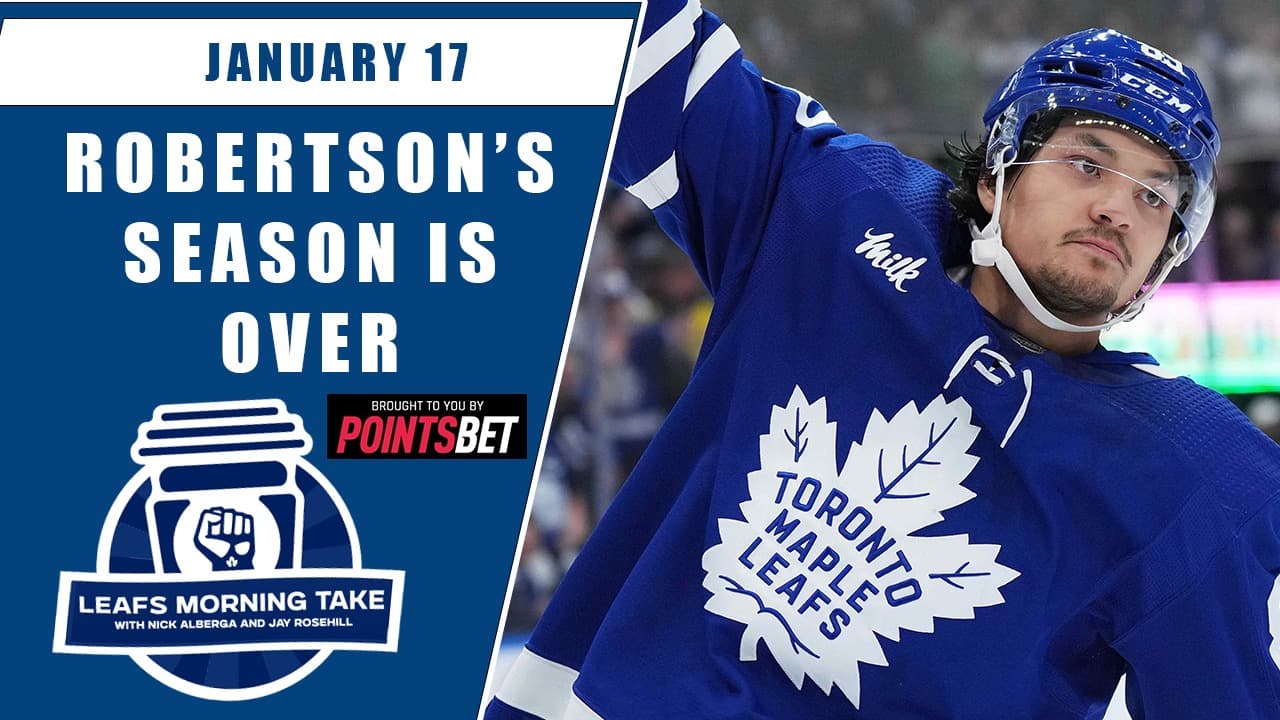 Who's ready for a healthy dose of Matthew Tkachuk?
For the first time this season, the Leafs and Panthers will tangle tonight at Scotiabank Arena. That's where the conversation started to kick off the Tuesday edition of
Leafs Morning Take
.
Furthermore, Toronto went 1-0-2 against Florida in 2021-22, but as we're all aware by now, this is a much different looking Cats squad. Without question, Paul Maurice's squad has been a massive disappointment so far. That said, Florida has shown signs of life lately; they've won five of their past seven games.
Meantime, the Leafs announced on Monday that Nick Robertson will miss the rest of the season after undergoing shoulder surgery. Seriously, he can't catch a break. Thanks to our new friends over at
Montana's
, who launched a brand spanking new Comfort Menu today, Rosie and I dissected what this means for Robertson and Leafs moving forward.
Join me on Wednesday at 11 AM ET for a full recap of Leafs/Panthers, plus Rosie will drop by for another rendition of 3 Hits With Rosie.
Don't forget to subscribe, like, and leave us a review wherever you're checking us out.