Leafs place TJ Brodie on the injured reserve and recall Bobby McMann from the Marlies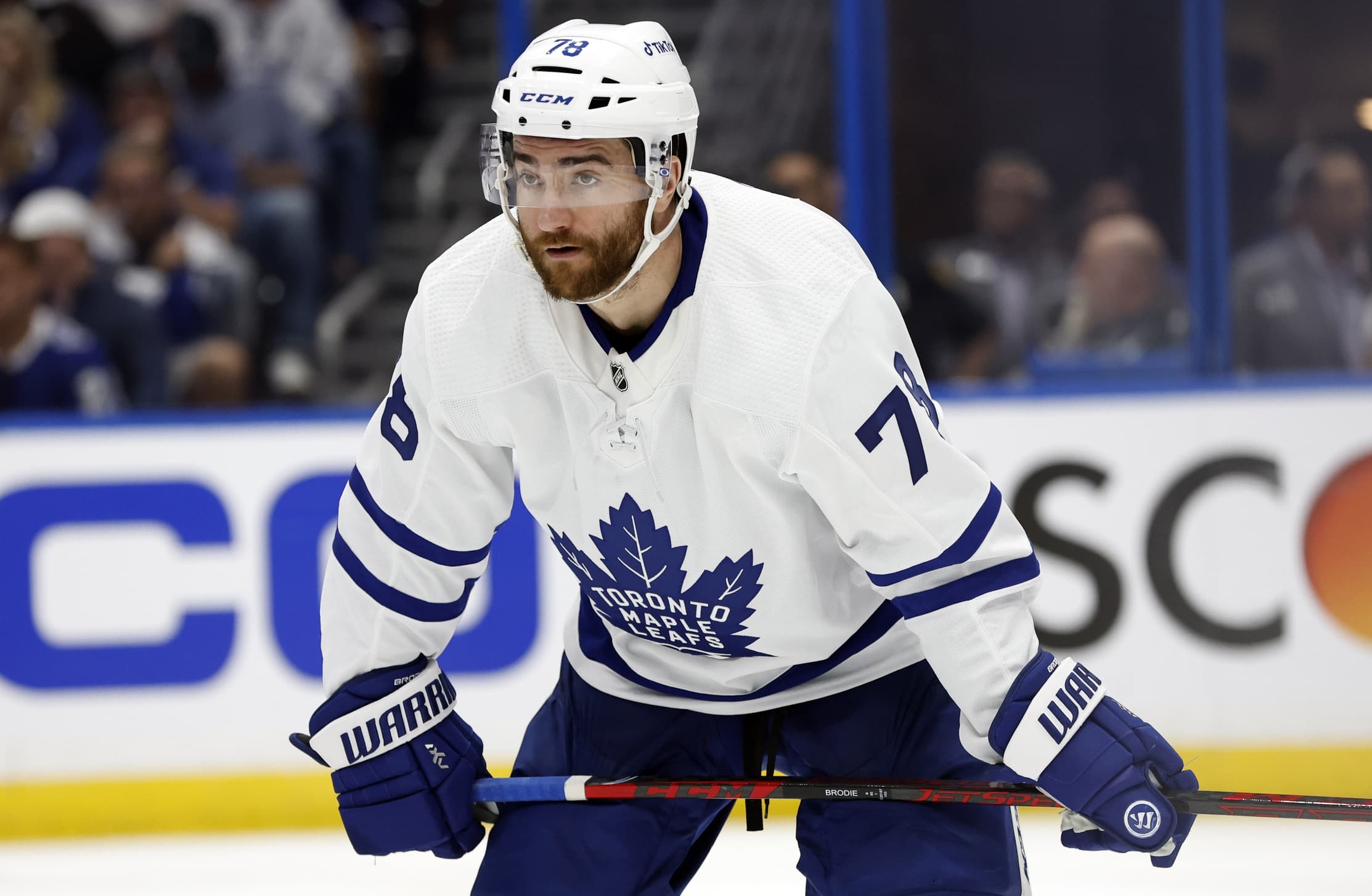 Photo credit:Kim Klement-USA TODAY Sports
Heading into Sunday night, Sheldon Keefe mentioned that there were a few Leafs fighting things, and then the game against the Flyers saw the Leafs blueline with Conor Timmins and TJ Brodie out. Timmins certainly rose to that occasion, and now it looks like he'll get a chance to have a few games in the lineup as Brodie's injury might require a bit more time to heal.
There's no questioning the importance of TJ Brodie to the Leafs blueline and it is precisely because of that the Leafs need to do right by him and let him get back to 100% if they can.
In the meantime, Conor Timmins gets a few days run (or possibly we'll see Jordie Benn find his way back into the lineup for a game or two as well.)
With the open roster space the Leafs are rewarding Bobby McMann, who was recently named the AHL player of the week. He had been riding a six game point streak and had 3 goals and 3 assists in his past three games. The 6'2″ forward can either lineup at center or on the wing and brings a physical and responsible style of hockey to the lineup.
McMann's call up is another chance for the Leafs to see what they have on the Marlies and they can get a better understanding of how much depth they have heading into the playoffs and who best meets the needs of depth for the Leafs with the expanded playoff roster.
I'd expect McMann to play in at least one of the next couple of games.