Leafs/Preds Recap + Leafs/Wings Preview: Leafs Morning Take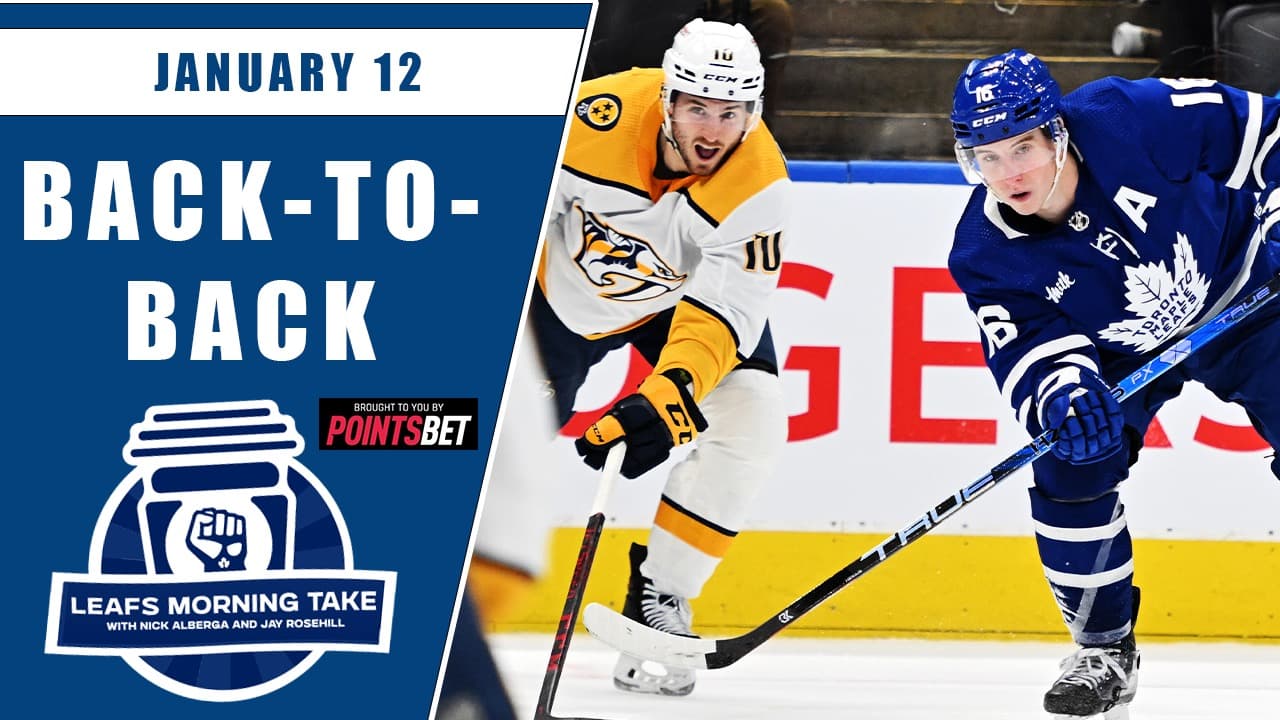 5-0-1 in the second game of a back-to-back, the Leafs will be in Detroit tonight to tangle with the Red Wings for the second time in five days.
Last Saturday in Toronto, John Tavares scored twice on route to a 4-1 victory. The Leafs have won both meetings with Detroit so far this season.
We covered lots of ground on the Thursday edition of
Leafs Morning Take
. In addition to previewing tonight's game, we also recapped last night's gusty 2-1 victory at home against the Nashville Predators. Mitch Marner's power play tally with 1:15 remaining was the difference.
Of course, Toronto won that game without Auston Matthews, who's considered day-to-day with something that's "been bothering him for a while." Earlier today, Sheldon Keefe, who still wasn't willing to elaborate on the issue, labeled Matthews as a game-time decision ahead of tonight's meeting with Detroit. Naturally, it sparked this debate:
Be sure to join us on Friday at 11 AM ET. Not only will we offer up a recap of Leafs/Wings and a preview of Leafs/Bruins on Saturday, but we'll play our interview with Ottawa Senators forward Claude Giroux from earlier this week.
Don't forget to subscribe, like, and leave us a review wherever you're checking us out.