Leafs Prospect Roundup: Robertson returns, SDA on the way, Holmberg's hot streak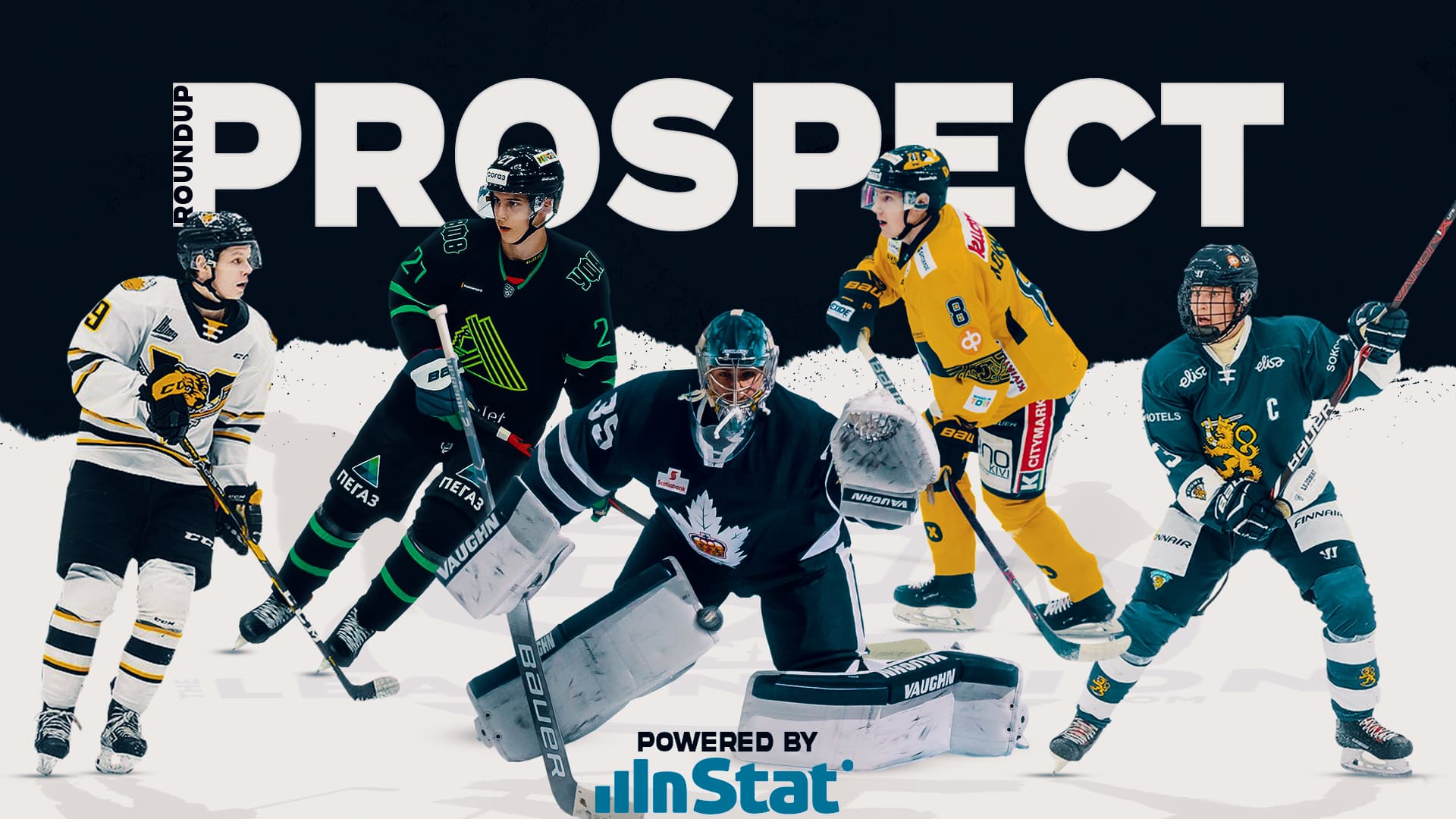 Photo credit:Nick Barden
---
The NHL trade deadline is now just a month away and the Leafs have been linked to almost every name out there. As the man in charge of the top team in the North Division, and one of the top teams in the league, Kyle Dubas is aware of the opportunity in front of his group this season and he will surely be looking to augment his lineup as best he can prior to the April 12th deadline.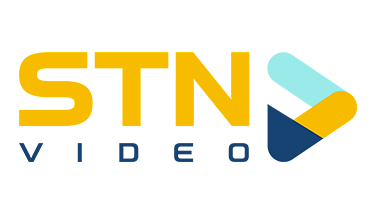 They aren't lacking for depth options up front or on the blue line, with the most obvious needs being a top six winger and/or a third line center – neither of which will come cheap, especially in the likely event that the Leafs will require prospective trade partners to retain salary.
A team with Cup aspirations, Toronto won't be looking to deal away a significant piece of the current roster to address their needs. They could potentially swap out a couple of lower end roster pieces but Dubas' best chance to make a splash will be offering up futures in the form of draft picks and prospects.
The Leafs' recently restocked prospect pool could bear fruit before any of them even make it to the NHL. Maintaining a pipeline of cheap, young talent is important to sustaining a competitive lineup – especially for a cap strapped team like the Leafs – but it is also crucial to have the assets required to add to your group when they might be a piece or two away from a deep playoff run.
Dubas will be hesitant to deal any of his top prospects like @Nicholas Robertson, @Rasmus Sandin, or Rodion Amirov but it is difficult to imagine anything being off the table if it means acquiring a piece that could push the Leafs closer to a shot at ending their long Stanley Cup drought.
It wasn't long ago that the Leafs lacked the prospect capital to make significant additions to their roster at the deadline and now even their second tier of prospects could help tip the scales in any potential deal. Further proof of just how important it is to draft well year after year.
Let's catch up with some of those prospects.
@Nicholas Robertson – LW – Toronto Maple Leafs (NHL)
Robertson hasn't played since March 3rd as the result of an injury that has kept him out of the Marlies' lineup. It appears he may be healthy once again, however, as he was recalled to the Leafs' taxi squad on Thursday evening.
The Leafs will want to get another look at Robertson in NHL minutes before the OHL season gets underway and they are forced to make a decision on whether or not they will send him back to junior. With some encouraging progress in regards to a potential OHL season as of late, it appears that time is finally approaching.
The Leafs' schedule slows down significantly in the next couple of weeks, with just two games in 10 days following Sunday's match up with the Senators, so there is a chance we see Robertson in the lineup as early as this weekend.
Robertson has two goals and seven assists in 10 games with the Marlies thus far.
Rodion Amirov – LW/RW – Salavat Yulaev Ufa (KHL)
Amirov and his teammates finished off their first round playoff series on Thursday, advancing to the second round by defeating Traktor four games to one.
Unfortunately, the Leafs' 2020 first rounder wasn't much of a factor in the deciding game. After taking a penalty early in the game, he was kept on the bench for the remainder of the contest and finished with just 2:30 of ice time – by far his lowest total of the series.
However harsh a punishment that may seem, coaches can be ruthless in the playoffs and are far more concerned with winning than they are with the development of young players. Especially if those young players don't appear to be a part of the club's long-term future.
Exactly when Amirov ends up coming to North America remains to be seen but there have been plenty of whispers that he would like to sign his ELC and get into the Leafs system as soon as possible. We'll have to wait at least another couple of weeks for any news on that front with Salavat Yulaev continuing their quest for a Gagarin Cup but Amirov's usage the rest of the way could influence what he and the Leafs choose to do moving forward.
@Semyon Der-Arguchintsev – C – Toronto Marlies (AHL)
SDA wrapped up his KHL loan this week when Torpedo was swept in the first round of the Gagarin Cup playoffs. His stint was disrupted by an injury that kept him out for several weeks in the middle of the season and he got into just 17 regular season games, tallying two goals and four assists.
He was held off the scoresheet entirely through four playoff games but the experience will only help ease his transition to the American Hockey League where he is expected to suit up for the Marlies for the remainder of the season.
Upon returning to North America, Der-Arguchintsev will be required to quarantine before joining his teammates on the ice but he will be a welcomed addition to a struggling Marlies squad.
William Villeneuve – RHD – Saint John Sea Dogs (QMJHL)
It's been a long time since we checked in with William Villeneuve but that's only because it's been a long time since he played. He and his Sea Dogs teammates finally got back on the ice this week, marking their first game since way back in November. Villeneuve picked up a powerplay assist in his first game back and is now up to seven points through 16 games.
Villeneuve hasn't been able to match his offensive production from last season when he led all QMJHL defencemen in scoring, but he has made a conscious effort to improve the defensive side of his game this season. Unfortunately, he hasn't been afforded the opportunity to play very much which has made it almost impossible to gauge any progress to this point.
Obviously, the hope is that the Sea Dogs will be able to play out the rest of their schedule without further disruptions but the time already lost this season could entice the Leafs to bring Villeneuve in to skate with the Marlies whenever the QMJHL season does wrap up.
He didn't have to do much to earn this assist but it's his first point in a long time and I'll always take advantage of the opportunity to show some love to former Cape Breton Eagle Ryan Francis:
Artur Akhtyamov – G – Irbis Kazan (MHL)
Akhtyamov has bounced around the Kazan system this season, playing games at all three levels, and he has been given the first crack at the starters role for the MHL playoffs. He was solid in game one, stopping 22 shots to earn a shutout and give his team the early series lead but floundered in game two, giving up four goals on 31 shots in a losing effort.
Akhtyamov and his teammates will look to have a bounce back effort in game three on Sunday.
Note: There is an error in the tweet below, citing only Akhtyamov's MHL regular season stats. Wednesday's shutout was his first of the playoffs but his fourth overall at the MHL level this season.
Pontus Holmberg – C – Vaxjo (SHL)
Holmberg has been relatively hot as of late, recording four points in his last four SHL games. Those four games were broken up by a three game stint representing Sweden at the Euro Hockey Tour where he picked up a goal and two assists.
For the season, Holmberg has eight goals and 12 assists in 40 games for what is arguably the SHL's best team. His performance this season has kept him in consideration for an entry-level contract but the Leafs hold his rights for another season and won't be forced to make a decision on their 2018 sixth rounder until June of 2022.
Joe Miller – C – Chicago Steel (USHL)
Miller has been in a bit of an offensive slump in recent weeks, going six straight games without a point before scoring his fourth goal of the season last Friday. For the season, he has 10 points in 25 games while playing mostly third line minutes on a stacked Chicago team.
The Steel are a high scoring squad, and Miller has the offensive skills to be a productive piece of their lineup, but he is still adjusting to playing against stiffer competition after being drafted out of high school hockey last fall. A strong finish to his season would be an encouraging sign as he prepares to head off to the NCAA next fall where things won't get any easier for the undersized forward.