Leafs return three to the Marlies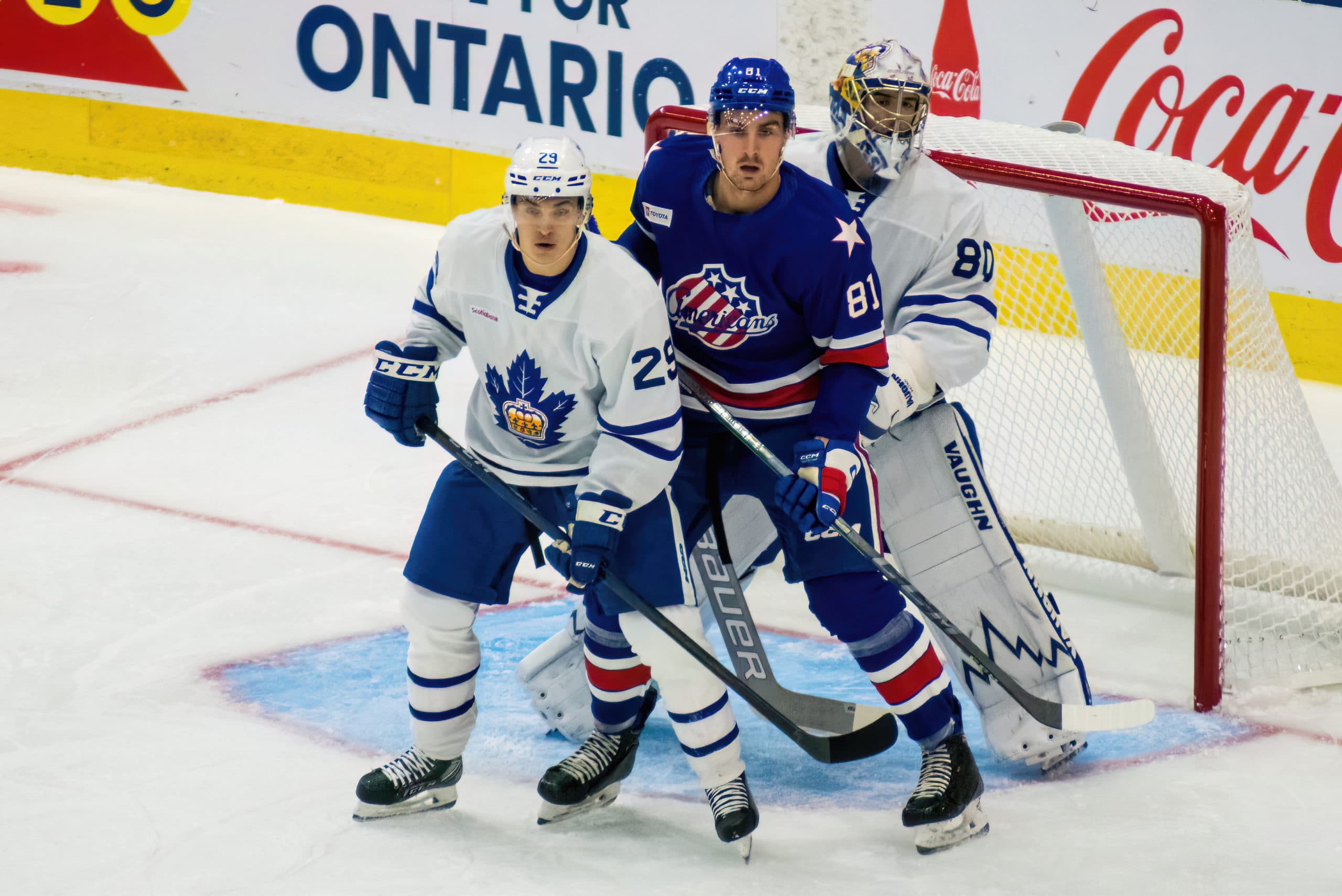 Photo credit:Steven Ellis/The Leafs Nation
Kyle Dubas is getting down to business this morning by sending Pontus Holmberg, Alex Steeves, and Joseph Woll down to the Marlies.
The fact that it is happening today and not yesterday is a little interesting, but there is also something to the Leafs not playing until Wednesday and this being a chance to get the trio in the Marlies lineup tonight, if desired. Keeping them on the NHL roster yesterday gave them an extra day of big league pay and that could have been the point.
With Woll it's entirely possible he'll stay with the Marlies and we'll see Kallgren get the next call up, and with Steeves there isn't any guarantee that we'll see him again on Wednesday either and we could be treated to an entirely new Marlie. Holmberg is where it gets interesting as he hasn't stood out on the Leafs as much of late, but probably shouldn't be a Marlie either.
It is also trade season and it's hard to ignore that the Leafs just opened up three roster spots and maximized their cap space at a time when a Jakob Chychrun trade could be announced. Of course, none of the players sent down were defensemen, so I digress. The Leafs do have $2.7M of LTIR cap relief available if you are curious about stuff like that. It's entirely possible we see some waivers activity from the Leafs as well in the form of Jordie Benn if the Leafs are contemplating a move for a defenseman and that would take a bit of time to process.
For now let's go with the most likely outcome and that is the Leafs sent down some AHL players because there is an AHL game and at least a couple of them probably belong in the AHL right now.