Leafs' Reverse Retro 2.0 jersey offers fresh spin on a classic look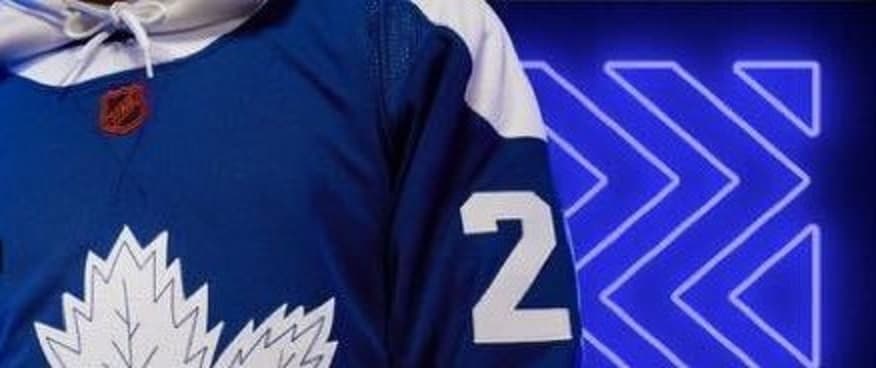 The NHL and official jersey supplier Adidas are taking another crack at the Reverse Retro jersey series, and we got our first look at the newest Leafs sweater on Thursday.
There has been plenty of speculation that the Leafs' Reverse Retro 2.0 jersey would be a reimagined version of the sweater that was first worn back in the 1958-59 season, but that many fans fondly remember being used as an alternate sweater between 2000-01 and 2010-11.
While the actual jersey does resemble that classic look, it was designed with the spirit of the Reverse Retro series in mind, featuring a blue base and white shoulder yoke as opposed to the white base and blue shoulder yoke that fans will recall from the days of Mats Sundin, Tomas Kaberle, Darcy Tucker, et al.
Aside from flipping the color scheme, the most notable element in the design is the beefed-up Maple Leafs crest that includes an outline not present on their regular home and away uniforms. The logo itself incorporates components of the club's current primary logo but also draws inspiration from past logos, including the one used on those beloved alternates from the early 2000s.
The sleeves resemble the two-stripe pattern seen on the team's primary uniforms but also include a white cuff, not seen on a Leafs uniform since the 2006-07 season. The double stripe on the bottom of the jersey also makes its return for the first time since the franchise rebranded ahead of the 2016-17 season.
It is a clean and simple look, more in the vein of a traditional Leafs uniform than Toronto's initial Reverse Retro uniform that received its fair share of criticism from fans. The first iteration strayed from the traditional blue and white, instead combining a blue base with grey shoulders and accents.
At first glance, it appears to be a significant upgrade on their first Reverse Retro sweater. It isn't flashy or groundbreaking, but it holds true to the Leafs' brand and fits in nicely with their current stable of uniforms while blending elements of the franchise's past and present.
Stay locked on to TheLeafsNation.com for more details on when you'll be able to see the Leafs' Reverse Retro 2.0 jersey on the ice and in stores!