Leafs Rumours: Elliotte Friedman gives a rundown of Leafs potential targets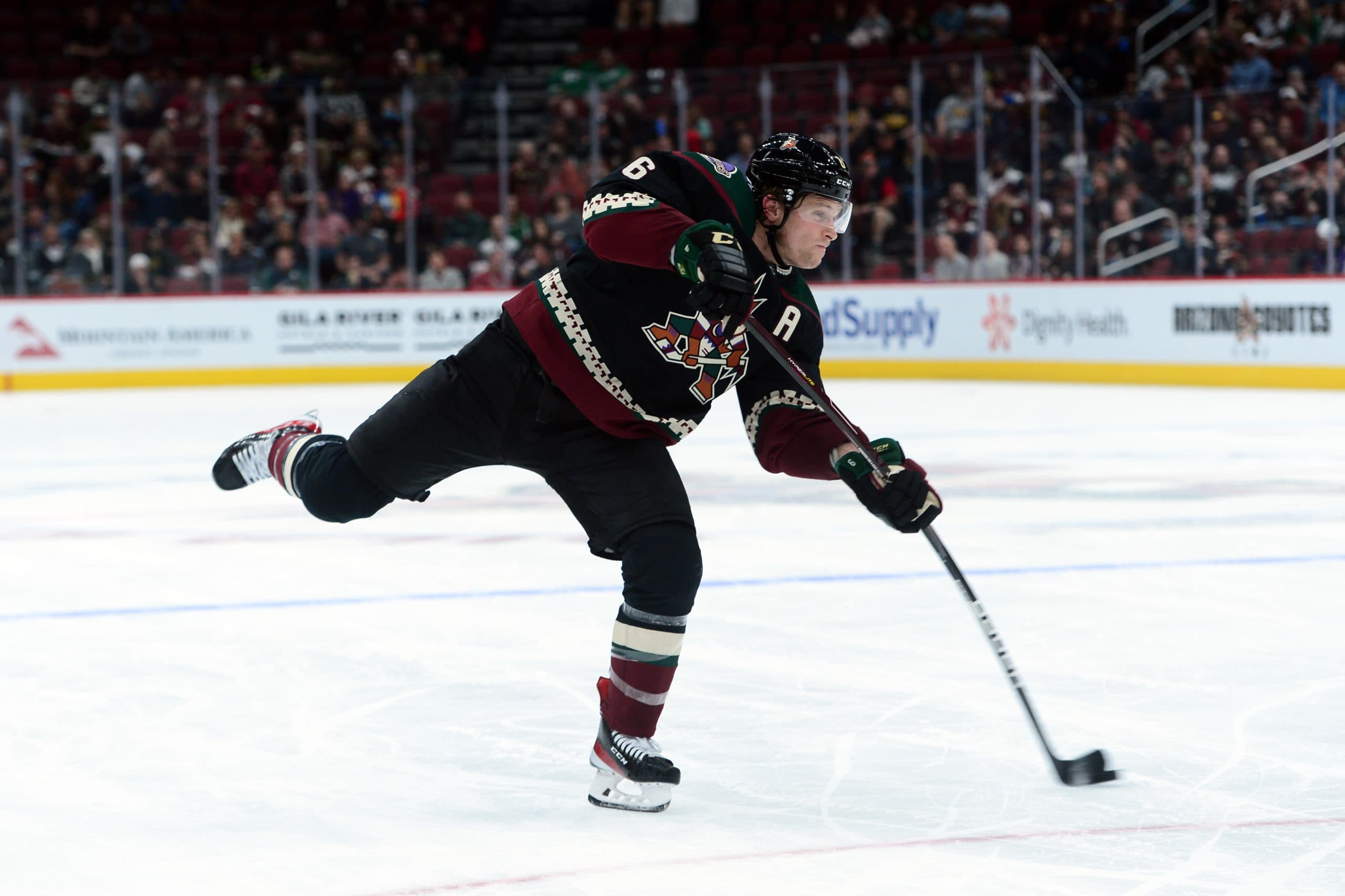 Photo credit:Joe Camporeale-USA TODAY Sports
For the past few weeks I've been using this column to lament the lack of concrete trade targets connected to the Leafs. This week's
32 Thoughts column by Elliotte Friedman
spelled out the top targets a bit more clearly and while this is by no means the full list nor do we know if any of these players are Plan A players for Toronto, it's something a bit more certain than what we've discussed in the past. So this week I'll spare you my speculation and we'll look at what is out there instead.
On Chychrun:
So if not the Kings, then who? Boston's considered the idea, but I don't know how likely that is. Other clubs that make sense, but appear to be out, include Edmonton, Florida and Toronto. I've wondered about Winnipeg.
The Leafs appearing to be out on Chychrun is probably a matter of the Coyotes either getting close to their asking price of 2 1sts, and a second, or surpassing it in a trade that is even bigger than just trading for Chychrun.
With the Coyotes it always seemed likely that Matthew Knies (Arizona native) would be part of the ask and if the Leafs are either not willing to bend on including him or reluctant to include assets above and beyond Knies, that probably means that Toronto has moved on.
On Gavrikov:
2. Gavrikov doesn't fit the Kings, unless he agrees to an extension. But he's gotten interest from Boston, Edmonton and Toronto to some degree. (Always assume there are others I don't think of, or uncover.)
I don't know what to say about Gavrikov. He hasn't been great this year and hasn't been the same defenseman without Zach Werenski. He won't get to play with a Zach Werenski in Toronto either, but the Toronto blueline is better and maybe his skillset will translate. He still seems like a high risk acquisition and if Columbus truly believes he's worth a first round draft pick plus another pick, it's another easy player to just say no to.
On Patrick Kane:
I think Edmonton's interested, and has reached out. I think Dallas has considered it. I've wondered about Vegas, and my belief is Toronto wants to know whether or not it's actually in the mix before considering anything. As one GM said Wednesday, "If Patrick Kane is interested in you, you have to think about it." This is a complicated deal, and I'm not sure how much longer anyone is willing to wait. You don't want to be the abandoned bride at the altar.
I've made my feelings on Patrick Kane pretty clear in a post earlier this morning
about how Kane's best on ice days are well behind him, but that doesn't mean Kane isn't someone the Leafs would seriously consider. I think Elliotte Friedman's point about how complicated the deal is works against the idea of bringing Kane into Toronto. Kane seems more like a Plan B or C for Toronto and would ideally be someone you come back around to at the last moment. Pulling off a double salary retention in the 11th hour might make Kane more trouble than he's worth as well.
On Timo Meier:
12. At least two teams — Carolina and New Jersey — are pushing on Timo Meier. Undoubtedly, there are more. Toronto has checked-in, everyone's wondering about Vegas, and one coach said Peter DeBoer's knowledge from San Jose makes Dallas a factor, although I've got no idea if the Stars could do it.
Here's the player most Leafs fans and most hockey fans in general should care about. The fact that it seems like Toronto is just putting in a small amount of work here according to Elliotte will bum people out, but by the context he's provided elsewhere in this column, that by no means they can't jump in full force or have be quietly leading the way the whole time.
Meier represents a true difference maker and as his solid play continues his qualifying offer of $10M seems less and less like a hurdle to the deal.
On Jordan Greenway:
23. Whether now or at the draft, Minnesota is looking to see what's out there for Jordan Greenway.
Okay, so this one doesn't have anything to do with the Leafs…yet, but Greenway is a big body with too high a cap hit for what he does. He's only 26 so maybe someone wants to believe there is more to unlock in his game, but presumably, the Wild are trying to move Greenway as a bit of a salary dump. If the Leafs are looking for some size, Greenway might be an option if he can be had for someone like Minnesota native Justin Holl.
The numbers and cap hit on Greenway aren't great, but he can sure up some offense in the bottom six.
The non-32 Thoughts rumours
Canucks defenceman Luke Schenn is the leading candidate to be the next to move on from Vancouver in a trade. Teams like Boston, Calgary and Toronto are believed to have interest in adding the veteran blueliner before the deadline.
Now I am an old cranky sourpuss who has no interest in reliving the "Our Luke and Saviour" era of the Leafs, but when it comes to Schenn there is no doubt the hits are there, the blocked shots are there, the fights are there, but also better than usual offense and better than expected on ice differentials as well. For a defenseman on a bad team Luke Schenn has accomplished a lot and a lot of it was under Bruce Boudreau who prefers an uptempo style of hockey similar to what Toronto plays. Maybe there is in fact a fit, but it seems like one dependent on the Leafs making other blueline moves first.
And yet, McCabe doesn't feel like a slam-dunk upgrade on what the Leafs have already. Nor all that different stylistically. At 6-foot-1 and 204 pounds, he's not a giant like Gavrikov. Nor a true masher who can crush cycles the way Jake Muzzin used to. He's only slightly more physical, at least in the hits department, than Justin Holl.
I think the lack of a clearcut upgrade exists for a lot of the trade targets mentioned and McCabe does represent not only somewhat of an upgrade over Holl but Sandin as well. He doesn't have the offensive element to his game, but potentially bringing McCabe in also allows the Leafs to explore Timmins' offensive upside a bit more with a partner who can handle a heavier defensive zone workload.
I wouldn't write off McCabe, but I can certainly appreciate not being excited about him either.
The Leafs have the day completely off today, will practice tomorrow and then have two games on the weekend as we sit at the two weeks until the trade deadline mark. We might be in the trades can happen anytime window, but it also feels like nothing is imminent.