Leafs Rumours: Toronto looked into Erik Karlsson before the trade deadline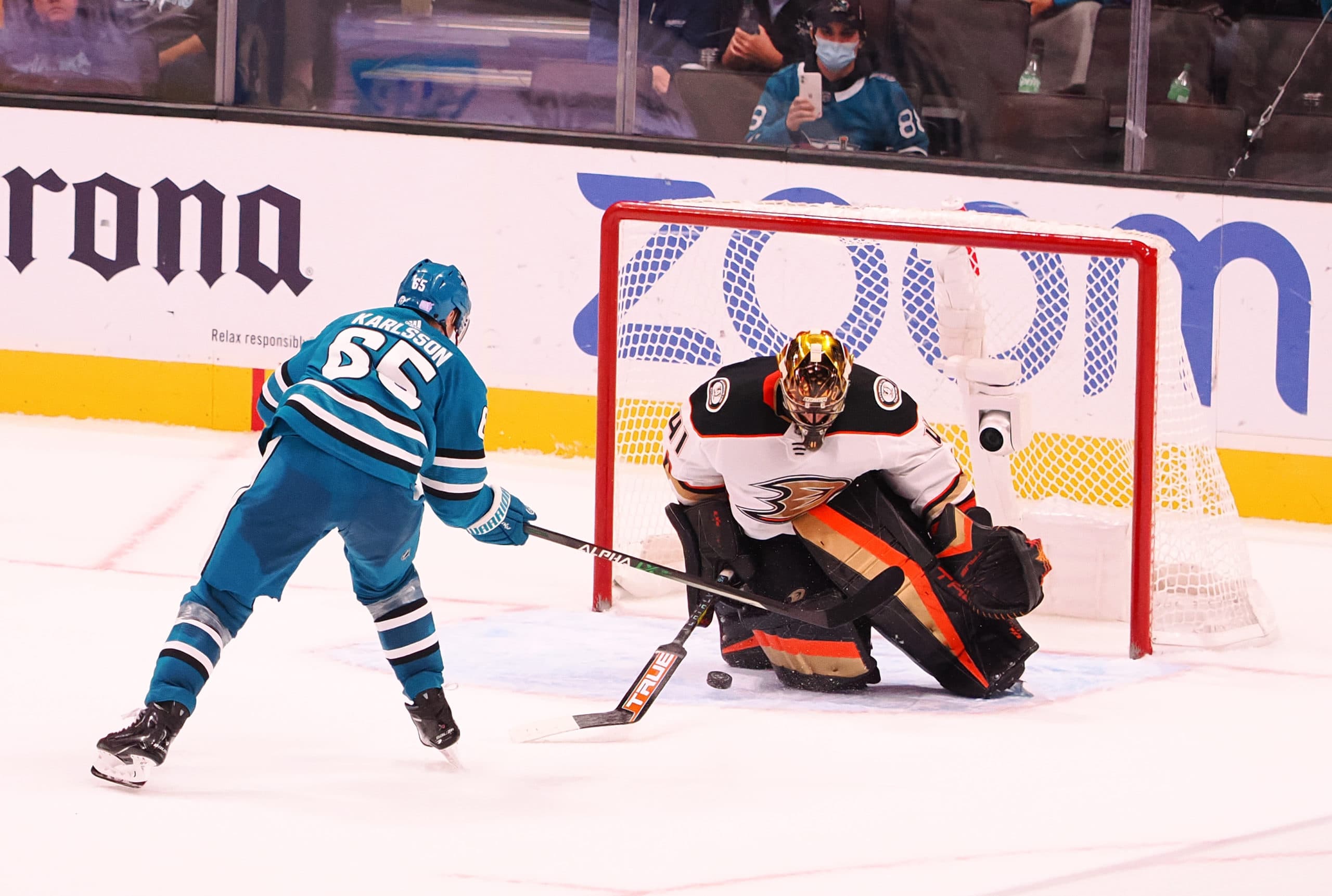 Photo credit:Kelley L Cox-USA TODAY Sports
Elliotte's report is that the Leafs inquired about both players, but it couldn't make cap sense for them. Ekholm ultimately went to Edmonton and Nashville only retained 4% of the contract in the process, and Erik Karlsson will finish his Norris calibre season in San Jose. That's where it gets interesting.
Things won't change for the Sharks after the season ends. They are still needing assets to rebuild and that's their priority. Things won't change for Karlsson too much either. He might not have a career year in the remaining four years of his contract, but he is still a premier offensive defenseman and one of the league's best right-shot defensemen. His contract will take him until he's 36 and he has a bit more of an injury history than say Mark Giordano, so there might be a steeper dropoff (there often is with elite skaters when age catches up to them), but he potentially still has a lot to offer, although with an $11.5M cap hit.
The thing is, with some creativity and prioritization the Leafs can accommodate an $11.5M AAV cap hit next season, things just get a bit muddier after that. If the Leafs decide that they would move on from O'Reilly and Bunting in exchange for bringing in a top defenseman, the money could work. If the Leafs find a way to move on from another costly player in order to bring in Karlsson, it could work as well.
The thing is how badly does anyone want it to work and how much interest would the Leafs have beyond this season? Obviously the interest this year was heavily reliant on either San Jose taking back salary or retaining salary, that reality wouldn't change. There's also something to be said for if the Leafs do end up coming short this year the issue might be to over-committing at the top of the roster and Toronto needs to try to have better balance throughout their group. Another expensive star does the opposite of that. There is already enough frustration with Morgan Rielly, it's hard to imagine that bringing in another offensive defenseman is the solution, unless Rielly is somehow heading out especially with only being one year into a deal that has a full no movement clause attached to it. No, the reality is that Karlsson was just an interesting option that was worth kicking tires on but is hard to make work in reality.
If we're taking away a positive from this rumour that never went anywhere, it's that Kyle Dubas does his due diligence. A game changing player was available on the trade market and at least some work was put into whether something could work.