Leafs sign a KHL goaltender and waive Mrazek and Clifford to kickstart a wild 25 hours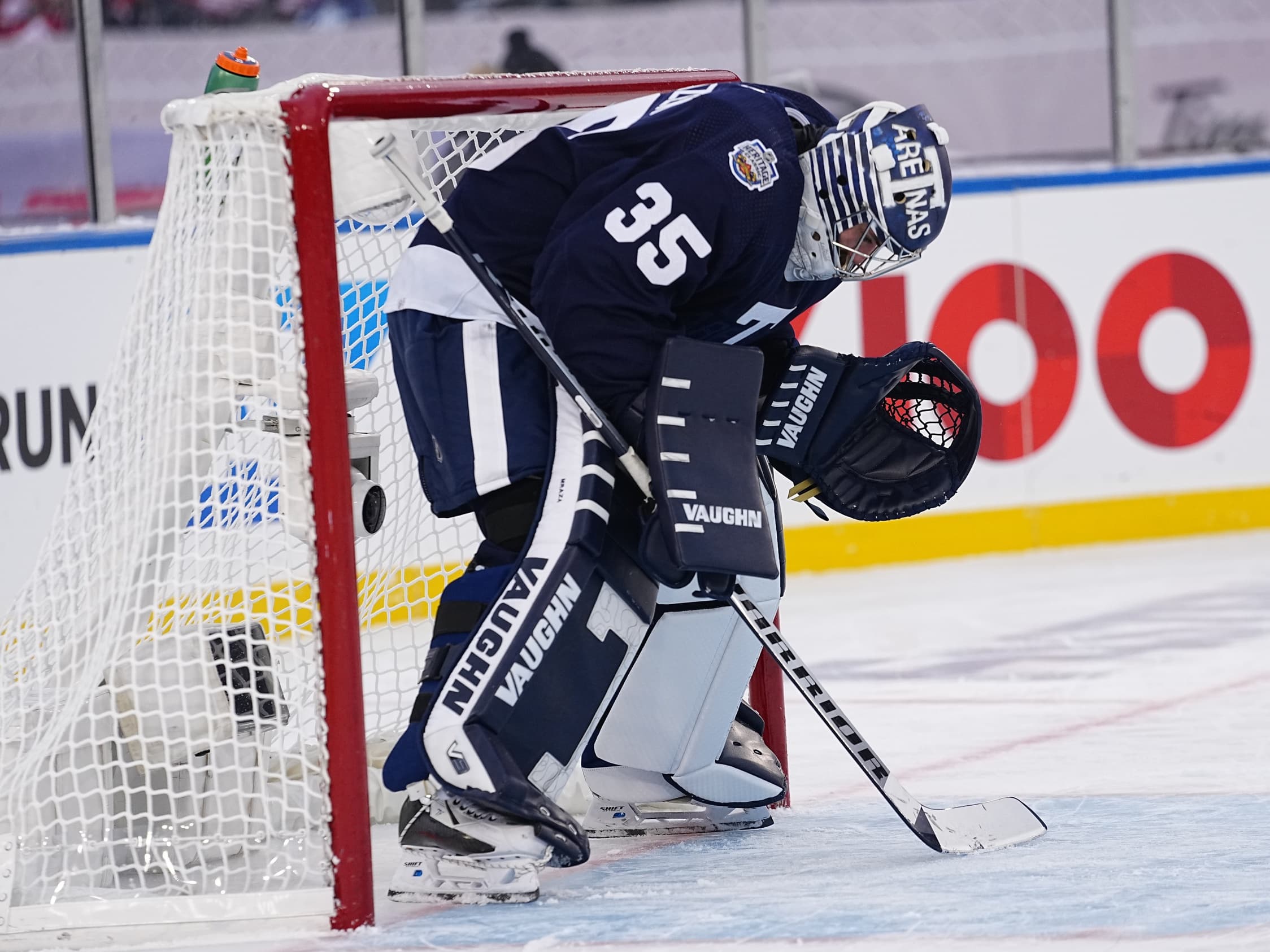 Photo credit:John E. Sokolowski-USA TODAY Sports
It was pretty much expected that waivers were going to be crazy today, and it's not disappointing, especially on the Leafs' front…
So let's start with who has been waived, and we'll cover off the easy one first:
Kyle Clifford hasn't looked like an NHL player this year and removing his $1M cap hit from the Leafs' roster is important to what they do in the next couple of days. He's unlikely to be claimed as the Leafs have added two additional years of term to his deal, and at 2 PM ET he'll most likely be a Marlie, and a bit of physical depth off the main roster.
The waiving of Petr Mrazek is also something that makes a ton of sense, but not something you'd fully expect the Leafs to do. Mrazek has been nothing short of a disaster, and immediately frees up $1.125M by having him on the Marlies allowing Toronto to explore some other options, as well as letting Petr work out his game in the AHL before possibly bringing him back into the fold. There is the possibility that he gets claimed, and that would be an absolute dream for the Leafs. There's also the benefit that if the Leafs are going to trade Mrazek tomorrow, the team that acquires him can immediately assign him to their AHL team as possible depth. I wonder if this makes Mrazek an option for a team like Las Vegas.
It's important to note that Mrazek being on waivers means the Leafs are not able to trade him until after 2 pm ET tomorrow if he clears, so that will remain quiet for the time being.
New Goalie Time!!!
First up, Harri Säteri is also on waivers, and with a one-year $750k cap hit, it may be a challenge to even get him to Toronto. Säteri has been absolutely dominant in the KHL this year with a .926 save percentage through 38 games. He also put together a great run at the Olympics with five wins, a .962 save percentage, ending in a gold medal. He's put together three straight seasons of .920 or better hockey in the KHL and has a career .911 in 9 NHL games, and a career .0905 save percentage through 199 AHL games as well. At 32 years old he's no spring chicken, but an interesting option for Kyle Dubas to explore as a possible solution.
So in 23.5 hours, we'll definitely have a better idea of the Leafs' goaltending situation. We'll also see the Leafs free up $2.125M in salary if Clifford and Mrazek are demoted. These moves are as much about being able to activate Muzzin as they are about the Leafs acquiring new players, so we'll have to see what Dubas has planned.