Leafs sign a new (future Vezina winning?) goaltender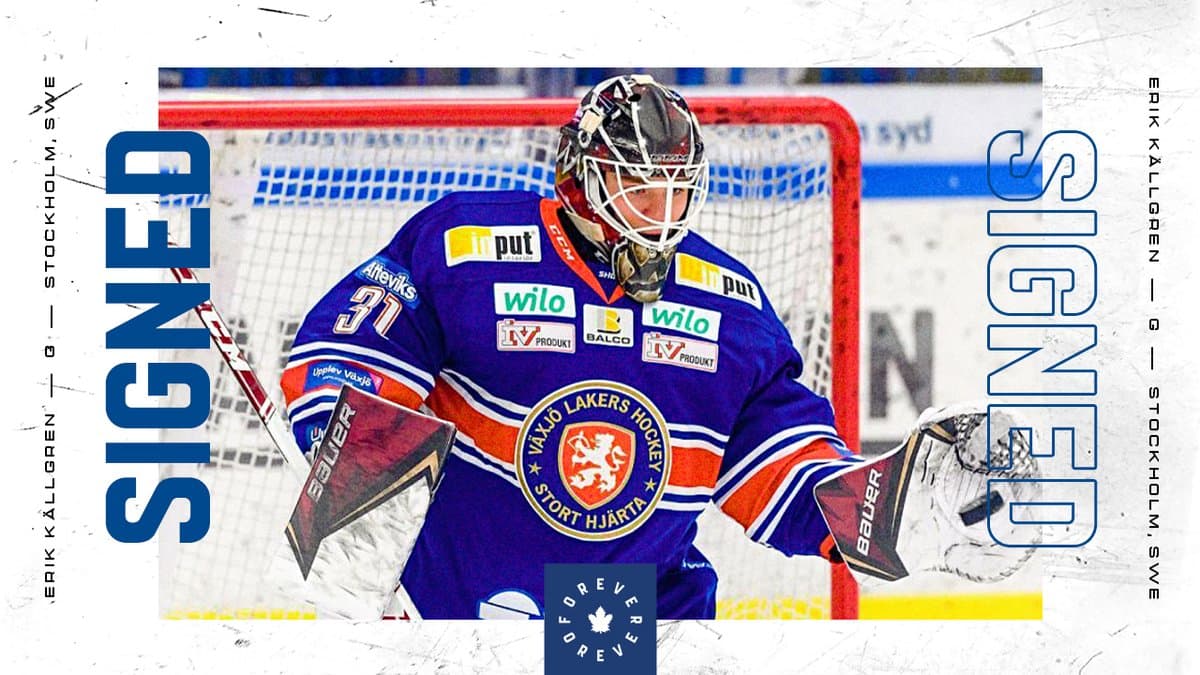 Photo credit:@MapleLeafs Twitter
Why not put pressure on the guy before the ink is even dry on his contract? We'll spend the rest of this post walking back the title to something reasonable, but the we'll start off by noting the organization's shift towards bringing in as many goaltending prospects as possible in past few years. Now we'll tell you who the new guy is…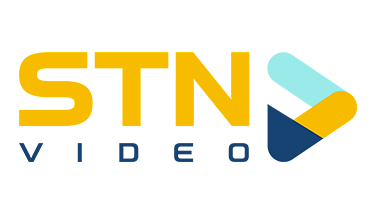 So that's the guy. What we know about him comes largely from his
eliteprospects
page. He's 24, 25 at the start of next season. He's 6'3 and 198 lbs, so he's sized like your prototypical goaltender, he's Swedish, he's a former pick of the Coyotes, but was buried behind a couple of their goaltending prospects who are now establishing themselves, and he was a teammate of Leafs prospect Pontus Holmberg this year, which means he was part of that championship team. Fun fact there, he had a .930 save percentage in the playoffs.
Season
Team
League
GP
GAA
SV%
SO
2011-12
 Nacka HK U16
U16 SM
2
2.88
0.895
2012-13
 Linköping HC J18
J18 Elit
11
1.73
0.926
2
 Linköping HC J18
J18 Allsvenskan
6
2.86
0.899
2
 Linköping HC J20
J20 SuperElit
2
2.46
0.895
0
2013-14
 Linköping HC J18
J18 Elit
14
1.78
0.929
3
 Linköping HC J18
J18 Allsvenskan
11
2.71
0.913
1
 Linköping HC J20
J20 SuperElit
2
3.53
0.870
0
2014-15
 Linköping HC J20
J20 SuperElit
34
1.75
0.936
6
 IK Oskarshamn
HockeyAllsvenskan
3
2.49
0.897
0
 Sweden U19 (all)
International-Jr
2
1.44
0.947
1
2015-16
 Linköping HC J20
J20 SuperElit
0
–
–
 IK Oskarshamn
HockeyAllsvenskan
20
2.77
0.897
1
 Sweden U20
WJC-20
0
–
–
 Sweden U20 (all)
International-Jr
4
1.53
0.948
2
2016-17
 IK Oskarshamn
HockeyAllsvenskan
22
2.52
0.912
1
2017-18
 AIK
HockeyAllsvenskan
28
2.42
0.907
2
2018-19
 AIK
HockeyAllsvenskan
32
2.02
0.920
5
2019-20
 Tucson Roadrunners
AHL
2
0.89
0.967
0
 Rapid City Rush
ECHL
3
2.70
0.924
0
 Växjö Lakers HC
SHL
2
5.51
0.837
0
 TPS
Liiga
18
2.33
0.911
1
2020-21
 Växjö Lakers HC
SHL
21
2.37
0.911
1
via eliteprospects.com
So there's nothing wrong with those numbers, over the past couple of seasons, and in his brief usage in North America, Källgren looked pretty darn good. That doesn't necessarily mean that we'll see Källgren in a Marlies uniform next season, as it is already a potentially crowded crease there with Woll likely handling the bulk of the starts, and Vehviläinen and Hutchinson potentially getting the rest of the work there while Ian Scott reports to Newfoundland. Not to mention the Leafs also have Artur Akhtyamov over in Russia, and team that used to seem awfully short on goaltending depth now seems flooded with it. There's also the fact that
Kallgren just signed for two years in Frolunda.
Presumably he has an out clause if he receives an NHL contract, but still that doesn't mean the Leafs will bring him over immediately, and he could be loaned back as soon as training camp is complete.
There is still a small matter of either replacing or re-signing Frederik Andersen, but we'll deal with that another time. As far as this signing goes, it doesn't seem like one that anyone can honestly believe will have an impact on the Leafs roster next season, unless Erik has the training camp to end all training camps.
Chayka told The Athletic that the decision was made by the goaltending staff, who specifically recommended Kallgren's addition to the pipeline this year. "I had tasked our goaltending group – Corey Schwab, Zac Bierk, Clayton Adams and our entire staff – with deciding who are the people we want to continue to invest in and have the greatest growth potential to take that next step. That group is very passionate about Erik and thinks he has significant upside; lots of room to grow his game. They recommended we sign him and give him an opportunity."

What to watch for: The transition to North America. The smaller ice surface makes for tighter plays and faster decision-making around the net — and even though the difference in timing is just seconds, that can feel like years for a goaltender. Learning to react to the pace of play and release styles at the AHL level will be the biggest step for Kallgren; although he's proved that he can play as a pro, there's still a big gap between the European leagues and the North American ones when it comes to how a goaltender will perform. His ability to transition effectively and confidently will play a huge role in where he fits into the depth chart long-term.
The Coyotes were seeing the upside in Kallgren and I think if it wasn't for the success of their other prospects like Hill and Prosvetov he would have received a long look. Not looking to have a path to the NHL at the time, it stands to reason that Källgren returned to Europe, and it's likely the Leafs having eyes on Holmberg's development that led them to check out the Lakers goaltender as well.
Källgren might be a bit of a project, but there is no harm in the Leafs bringing him in and taking a look at him. Even if he comfortably slides into a position of being a capable third string goaltender, we've learned in recent years that can be an important spot on the Leafs depth chart. That might not make him a future Vezina winner, but that is still a player they can use.